New Alpine electric cars: brand turns fully electric
Renault's sports-car brand to focus on electric cars, with joint development of a new model with Lotus planned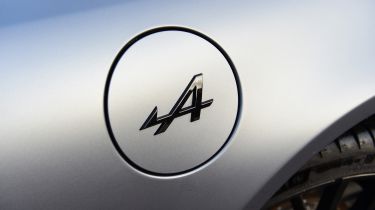 Alpine has announced it has signed an agreement with Lotus to develop a 'next-generation sports car'. The news came as parent company Renault confirmed its wider restructuring plans for the future, which place Alpine, Renault Sport and Renault Sport Racing together under the Alpine brand.
The coming together of the three brands will see the arrival of three pure-electric cars in the future, each badged as an Alpine. A "B-segment hot hatchback", "C-segment sports crossover" and a "replacement of the A110" are all on the cards. 
The first of these is most likely to be a Renault Clio-sized car, as it's set to use that model's CMF-B mechanical platform, perhaps offering an electric replacement for the current Renault Sport Clio. The crossover will use the same CMF-EV underpinnings as the upcoming Nissan Ariya, while the Alpine A110 replacement is likely to use a bespoke chassis developed in conjunction with Lotus. 
Alpine has said that its new electric sports car will be the result of a joint programme of engineering, design and development between it and the British brand. It's a partnership that could result in both Alpine and Lotus-badged versions of a very similar car. Alpine is also keen to point out that its new cars will benefit from Renault's Formula 1 experience and technology, including "efficient energy management, safety systems and connectivity solutions".
Elsewhere, Renault's motor-racing efforts will also all come under the Alpine umbrella, evidence of which will be seen in the 2021 rebranding of its Formula 1 team. There are no immediate plans for Alpine to rekindle its famous rallying and endurance-racing programmes – but with plans for electrification in both disciplines, perhaps we'll see some new electric Alpine racing cars in the future.
Best plug-in hybrid SUVs 2021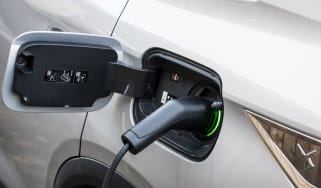 Best plug-in hybrid SUVs 2021
A good plug-in hybrid SUV should combine low running costs with excellent practicality. These are some of the best on sale right now
Where can I buy hydrogen and where is my nearest hydrogen filling station?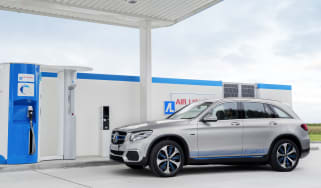 Where can I buy hydrogen and where is my nearest hydrogen filling station?
A guide to where you can find UK hydrogen fuel stations for filling up a hydrogen fuel-cell car
Best electric SUVs 2021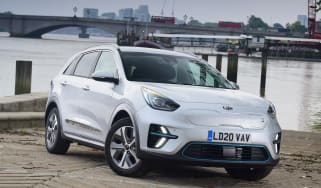 Best electric SUVs 2021
Our selection of the best electric SUVs you can buy features cars that promise to mix style, practicality and rock-bottom running costs