New Alpine R5 electric hot hatch due in 2024
Alpine's hot version of the new Renault 5 will be front-wheel drive only and is expected to produce 215bhp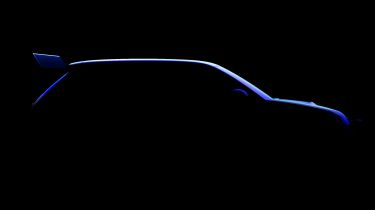 Alpine has confirmed it will launch a hot version of the reborn Renault 5 in 2024. The new Alpine R5 will use the electric motor from Renault's new Megane E-TECH Electric hatchback and is expected to produce 215bhp, compared to the standard Renault 5's 134bhp. 
The extra power should allow the electric hot hatch to deliver a 0-62mph time of around six seconds. In traditional hot-hatch style, and just like the regular Renault 5 EV, the Alpine R5 will be front-wheel drive only. While Alpine is working on a multi-motor setup for its forthcoming GT X-Over electric SUV, the company's executive vice-president for engineering, Gilles le Borgne, told DrivingElectric there "no current plans" to offer a four-wheel drive variant of its R5 hatchback.
The Alpine R5 will use the same CMF-BEV platform as the Renault 5 and is expected to come with a 52kWh battery, too, which should provide around 200 miles of range. The Alpine R5 will take on a new generation of electric hot hatches, including the Abarth 500 EV that's being unveiled towards the end of November 2022.
The R5 hot hatch will be Alpine's first EV, but certainly not its last. The company's first electric SUV – the Alpine GT X-Over we mentioned earlier – is due to arrive in 2025 and will rival the likes of the Ford Mustang Mach-E and Kia EV6. 
The French performance brand's second and third electric SUVs will be introduced in 2027 and 2028, but just before they arrive Alpine will launch the zero-emissions successor to its A110 sports car in 2026. It's being co-developed with Lotus and will use the same platform as the British brand's own electric sports car, currently codenamed Type 135, that's set to launch the same year.
Both cars will use a new 'E-Sports' platform and 'Lightweight Electric Vehicle Architecture' (LEVA) already unveiled by Lotus. The LEVA electrified rear subframe can be configured for use in a variety of cars, according to Lotus, from a small two-seat sports car to a '2+2' with rear seats. It can also accommodate battery sizes from 66.4 to 99.6kWh, and house one or two electric motors, producing as much as 872bhp.
​Top 10 fastest-depreciating electric and hybrid cars 2023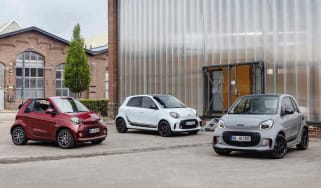 ​Top 10 fastest-depreciating electric and hybrid cars 2023
New Kia EV9 seven-seat SUV: specs, range and price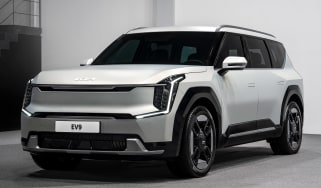 New Kia EV9 seven-seat SUV: specs, range and price
Electric Smart #3 SUV will be the biggest Smart ever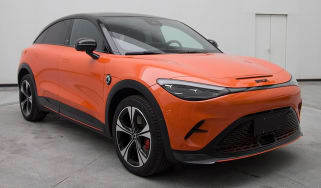 Electric Smart #3 SUV will be the biggest Smart ever
Smart is working on a rival to the Tesla Model Y, set to make its debut at the Shanghai Motor Show in April
Top 10 best 4WD electric cars 2023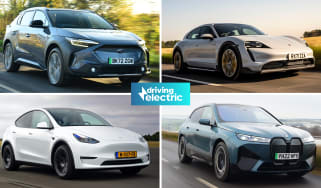 Top 10 best 4WD electric cars 2023
Whether you're looking to venture off-road, or just want some extra assurance in the winter months, we list the best four-wheel-drive electric cars on…
New Fisker Ocean Extreme will have longest range of any electric SUV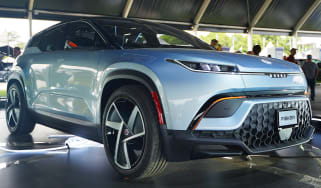 New Fisker Ocean Extreme will have longest range of any electric SUV
The latest rival to the Tesla Model Y, the Fisker Ocean boasts a 440-mile range and a revolving touchscreen