New entry-level Tesla Model 2 to rival MG4
Cheapest Tesla yet is expected to be a family hatchback to rival the MG4 EV and Volkswagen ID.3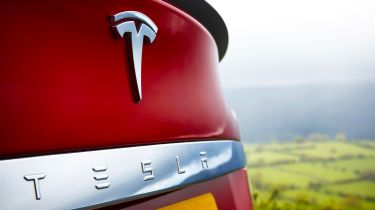 The Tesla Model Y and Model 3 may have been the UK's best-selling electric cars in 2022, and have recently had several thousand pounds lopped off their price tags, but starting at over £40,000 means they're far from affordable for a lot of drivers.
However, Tesla's offering may change in the near future, as the maker is rumoured to be working on a new, affordable electric family hatchback to sit below the Model 3 and rival the likes of the Volkswagen ID.3, Cupra Born and MG4 EV – the latter our reigning Car of the Year, and Best Value Electric Car for 2023. 
We're a long way from getting our first look at Tesla's entry-level EV, or even finding out its name – despite internet speculation suggesting the Tesla Model 2 badge could be used. However, CEO Elon Musk did share in an earnings call last year that the new model is "the primary focus of our new-vehicle development team. We're going to take everything we learned from [Models] S, X, 3 and Y, the Cybertruck and the Semi into that platform."
Musk has also stated "the next-generation vehicle that will be about half the cost of the Model 3 and Y platform. It will be smaller, to be fair, but I think it will shortly exceed production of all our other vehicles combined." 
Simplifying and cutting costs from the production process will also be key to ensuring the new model is affordable, though we have seen Tesla pull this off recently with the Model Y, whose bare construction costs significantly less than the Model 3's. Tesla's choice of battery size and chemistry will also be a determining factor in the car's price. 
We expect the sub-Model 3 EV will come in around £25,000 – the same price range as the MG4 EV and the forthcoming Fisker PEAR. We also expect the new baby Tesla to debut sometime around 2025, though Musk himself has said "we don't want to talk exact [launch] dates" at this stage. 
This is most likely because the brand has just begun deliveries of its Semi electric lorry and is due to finally put the repeatedly delayed Tesla Cybertruck pickup and Roadster supercar into production. There have also been reports of an updated version of the Model 3 coming soon, which will focus on cutting production costs and boosting the appeal of the now five-year-old saloon.
Despite being facelifted some time ago, the first examples of the updated Tesla Model S and Model X have yet to arrive in the UK either, and the company currently has no timeline for when they will. It did update both models' configurators recently, however, with customers now given the choice of a regular round steering wheel or a steering yoke, which was the only option listed before.
Polestar 2 now with 395-mile range and faster charging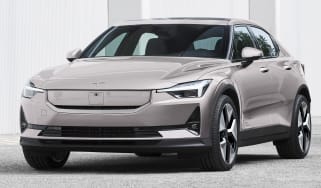 Polestar 2 now with 395-mile range and faster charging
The Tesla Model 3 rival gets major updates for the 2024 model year; order books open now, with prices starting from £44,950
Top 10 best electric SUVs 2023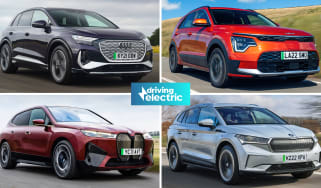 Top 10 best electric SUVs 2023
Electric SUVs combine style and practicality with low running costs, making them a very popular choice in the UK. Here are our top 10 favourites to bu…