Tesla Semi truck showcases 500-mile range as first examples delivered
The Tesla Semi made its world debut in November 2017, and will become part of Tesla's own fleet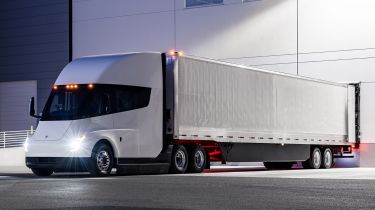 The first examples of the Tesla Semi truck have been delivered to PepsiCo, more than five years after the electric lorry was unveiled. During the handover event at the Tesla's Gigafactory outside Sparks, Nevada, CEO Elon Musk and engineer Dan Priestley reaffirmed the Semi's range of up to 500 miles.
Musk and Priestley demonstrated the Semi's real-world range by showing data and footage of a Semi driving from Fremont to San Diego in California on a single charge while hauling around 37 tonnes of cargo. Priestley added: "This wasn't some ultra-clean, precise test-track simulation or something where we shut down the road. Nope, this is real-world with traffic, true 500 miles."
The Tesla Semi uses "essentially" the same powertrain as the Tesla Model S Plaid, according to Musk. It's powered by three electric motors, one of which is consistently engaged to provide drive, while the other two are for torque and acceleration when the driver needs them, and are disconnected the rest of the time to improve efficiency. Musk has previously claimed the lorry's drivetrain would have a lifespan of a million miles.
Like all electric vehicles, the Tesla Semi truck features a regenerative braking system, which recovers energy lost when slowing down, topping up the battery and boosting range. Tesla reckons that the system is so effective, the brake pads themselves will never have to be replaced. 
The driver is positioned in the centre of the Semi's cabin with two 15-inch touchscreens on either side for maps and infotainment, as well as to display the feeds from cameras on the outside of the truck. Tesla says the central seating position allows for better visibility and protection in case of an accident.
Tesla Semi truck performance, range and specs
Tesla says the Semi can accelerate from 0-60mph in 20 seconds when carrying the maximum payload of 37,000kg, though Musk has previously claimed that it'll do the same sprint in five seconds with an empty trailer attached.
The company says this level of performance will allow drivers to merge safely and keep pace with traffic, and maintain motorway speeds even up steep gradients. Most lorries only manage 45mph on a 5% gradient, whereas Tesla's zero-emissions alternative should be capable of 65mph thanks to its greater levels of torque.
Tesla claims that fully loaded the Semi will be able to travel 300 or 500 miles on a single charge, depending on the model, and uses less than 2kWh per mile (0.5mi/kWh) on the road. The company has yet to share details about each version's battery, but Musk stated in an interview last year the Semi will feature a 500kWh battery pack – nearly seven times the size of a Tesla Model 3 Long Range's battery. 
As well as the enormous battery, the Tesla Semi's 'bullet-shaped' nose contributes to a drag coefficient of 0.38cd, making it considerably more aerodynamic than most diesel lorries, which usually register somewhere between 0.65 and 0.70cd. A completely flat floor and side flaps that automatically adjust to the profile of the trailer being towed also help the truck cut through the air as easily as possible.
Drivers can add up to 70% range in as little as half an hour from Tesla's Semi chargers which are capable of up to 1,000kW (1MW) charging speeds – four times faster than the latest V3 Tesla Superchargers. These will become part of the Tesla Supercharger network in 2023.
Partnership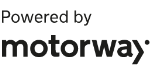 Need to sell your car?
Find your best offer from over 5,000+ dealers. It's that easy.
Lower running costs are expected to entice buyers away from diesel HGVs, too: Tesla initially estimated that it'll cost around 91p per mile to operate a Semi – some 25p cheaper than diesel lorries – or as little as 60p in a convoy scenario. However, figures for the Tesla will be higher now due to recent increases in energy costs.
Reservations for the Tesla Semi closed earlier this year, and pricing for the electric lorry has now been removed from the company's website. Previously, the 300-mile version started from $150,000 (nearly £140,000 at the current exchange rate), while the 500-mile was priced at $180,000 (over £160,000 at the time of writing). A Founders Series Semi was also being offered, with a price tag of $200,000 (around £180,000). There is currently no information on if or when the Tesla truck might go on sale in the UK or Europe.
MINI Cooper Electric: pricing and specs for British-built electric supermini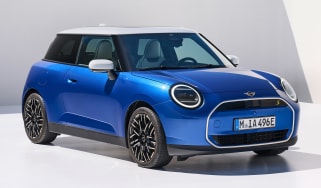 MINI Cooper Electric: pricing and specs for British-built electric supermini
MINI's latest electric hatchback introduces a revolutionary interior design, as well as larger batteries to provide a 250-mile range
Tesla Cybertruck: pricing and specs for Elon Musk's electric pickup truck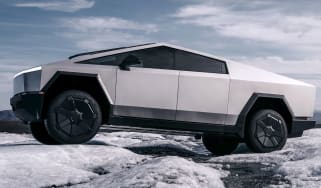 Tesla Cybertruck: pricing and specs for Elon Musk's electric pickup truck
The Tesla pickup truck is now on sale, with a range of up to 340 miles and a starting price of just over $60,000
Electric Renault 5: prices, 2024 launch date and teaser images of the MINI Cooper rival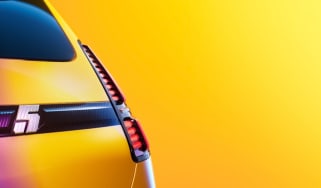 Electric Renault 5: prices, 2024 launch date and teaser images of the MINI Cooper rival
New official teaser pictures for Renault's electric supermini confirm the 5's reveal in February 2024