Tesla slashes Model 3 and Model Y prices by up to £8k
The Model 3 now starts from £42,990, while the base Model Y comes in at £44,990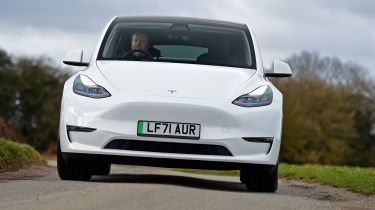 Tesla has slashed UK prices for the entire Model 3 and Model Y line-ups. The shock move now sees the Model 3 saloon start from £42,990 – £5,500 less than it did before – while the entry-level Model Y SUV has received a £7,000 price reduction and now comes in at £44,990.
The Model Y Long Range has had £5,000 lopped off its starting price, bringing it down to £52,990. But it was the Model Y Performance that received the largest price cut, having been reduced by £8,000 from £67,990 to £59,990.
The Model 3 Long Range was the most heavily discounted version of the saloon and now starts from £50,990, or £6,500 less than it did before. Finally, the Model 3 Performance's £3,500 price cut means it now starts from £57,990.
In case you've placed an order for a new Model 3 or Model Y recently, Tesla has confirmed all undelivered orders will have pricing updated automatically, provided that the original price is higher.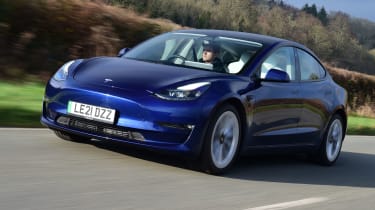 The company explained its decision to reduce prices for Model 3 and Model Y, saying: "Our focus on continuous product improvement through original engineering and manufacturing processes have further optimised our ability to make the best product for an industry-leading cost. 
"As we exit what has been a turbulent year of supply chain disruptions, we have observed a normalisation of some of the cost inflation, giving us the confidence to pass these through to our customers.
"As local vehicle production continues to increase and we gain further economies of scale globally, we are making Model 3 and Model Y even more accessible across [Europe, the Middle East and Africa]."
The Model Y and Model 3 were found to be the UK's two most popular EVs in 2022. Over 35,000 Model Ys were sold in Britain last year, making it the best-selling electric car by far, while a little over 19,000 Model 3s hit the roads.
There have been reports that Tesla will update the now five-year-old Model 3 very soon though, with the goal of reducing production costs and its boosting appeal, probably in response to new competition from the BMW i4 and Hyundai Ioniq 6.
Tesla is also said to be working on an affordable electric family hatchback that could start from as little as £25,000, however the brand's future entry-level EV and MG4 rival is unlikely to arrive until around 2025.
Tesla Cybertruck: pricing and specs for Elon Musk's electric pickup truck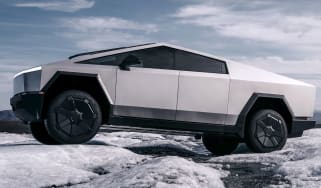 Tesla Cybertruck: pricing and specs for Elon Musk's electric pickup truck
Top 10 best electric family cars 2023/2024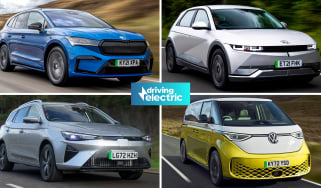 Top 10 best electric family cars 2023/2024
MINI Cooper Electric: pricing and specs for British-built electric supermini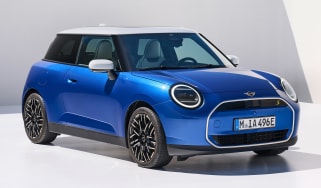 MINI Cooper Electric: pricing and specs for British-built electric supermini
MINI's latest electric hatchback introduces a revolutionary interior design, as well as larger batteries to provide a 250-mile range
Tesla Cybertruck: pricing and specs for Elon Musk's electric pickup truck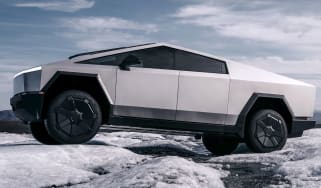 Tesla Cybertruck: pricing and specs for Elon Musk's electric pickup truck
The Tesla pickup truck is now on sale, with a range of up to 340 miles and a starting price of just over $60,000
Electric Renault 5: prices, 2024 launch date and teaser images of the MINI Cooper rival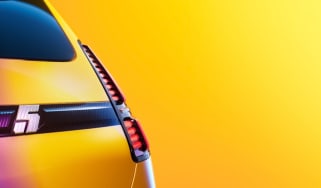 Electric Renault 5: prices, 2024 launch date and teaser images of the MINI Cooper rival
New official teaser pictures for Renault's electric supermini confirm the 5's reveal in February 2024