SEAT Mii electric (2020-2021) range, battery & charging
A relatively short range means the Mii electric is best suited to city work; snappy rapid charging is a nice touch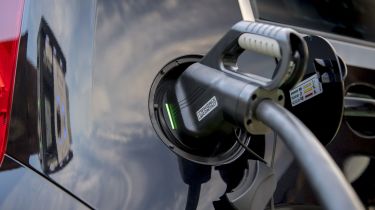 | Range | Battery size | Wallbox charge time | Rapid charge time |
| --- | --- | --- | --- |
| 160 miles | 36.8kWh | 4hrs (0-80%, 7.2kW) | 1hr (0-80%, 40kW) |
The battery technology in the Mii comes from the Volkswagen e-up! and so has the benefit of that car's longer evolution since 2014 – it's now on its second generation. The Mii electric uses a better battery than the original e-up and comes with rapid-charging capability, so it's bang up-to-date in the world of small electric city cars.
Charging times are respectable across the board, with the rapid-charge top-up time in particular likely to pay dividends on trips to the shop, cinema or motorway services where infrastructure allows. That capability also means the Mii is usefully future-proofed as the UK's charging network expands.
SEAT Mii electric range
Put simply, the Mii doesn't trouble electric superminis like the Renault ZOE and Peugeot e-208 on the range front – but it's not really designed to. Whereas the ZOE with its 245-mile range is designed for use approaching that of a small family car, the SEAT uses a smaller, lighter battery that's optimised for an urban runabout. Its 160-mile official range is fine, though – and still better than the 149 miles you get from the much pricier MINI Electric, whose remit is similar.
In our tests, we found that getting close to that official figure is likely to depend on careful driving: a liberal right foot sees the on-board range read-out drop alarmingly, especially if you're on the motorway. However, it should get close to the advertised range if you're a little more careful.
Charge time
A full battery charge from a 7kW home wallbox will take just over five hours using the car's Type 2 socket, and a 50kW DC rapid charger will complete a 0-80% top-up in around an hour. On an average household electricity tariff, charging the Mii electric should cost a little over £5, which roughly equates to 3p per mile. Charging at night when electricity is cheaper could reduce those costs even further, although using a public charger will probably inflate them.