Skoda Superb Estate iV vs Volkswagen Passat GTE Estate: range, charging and fuel economy
Both cars offer similar electric range and efficiency, although we've seen slightly better results from the Skoda in real-world use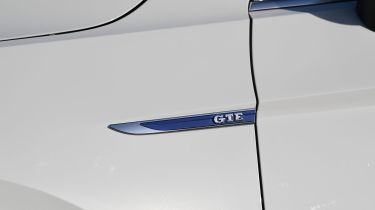 Both the Skoda and the Volkswagen have 13kWh battery capacity and a claimed 34-mile electric range, which is very much on a par with rivals like the BMW 330e Touring and Volvo V60 Recharge T8
Both fared well in real-world use, too. You can expect to see some 25 miles of electric running in the middling 10-degree dry weather that we tested them in, while the Skoda in particular seemed happy to stretch that up towards 30 miles in easy driving.
Once the electric running is over, the 1.4-litre turbocharged petrol engine and six-speed dual-clutch automatic gearbox are impressively efficient. We saw close to 40mpg even with a fair bit of unhurried driving on rural roads and around town, as well as some motorway miles. The Passat GTE comes with 17-inch alloys as standard, while the Superb gets 18-inchers, but despite that, we found the Skoda was generally a little more efficient both in terms of its electric running and petrol economy. Even so, as these cars have identical powertrains and platforms, they should deliver similar efficiency overall.
The various drive modes include a standard 'Hybrid mode' that shuffles automatically between the electric and petrol motors, and you can choose to hold the battery charge or even top it up with the petrol engine (although you'll pay an economy penalty for this). It's worth putting your destination in the navigation system as often as possible, as both cars use that information to get the best efficiency from the powertrain.   As with any plug-in hybrid, you need to charge as regularly as possible if you want to reap the benefits of the electric technology. If you can't plug in very often, a standard petrol or diesel Passat or Superb could well be cheaper to run overall.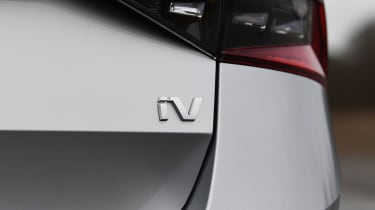 Charging
As these cars have the same battery capacity, it'll come as no surprise that they also take the same amount of time to charge. With Type 2 sockets hidden in the front grille, being able to pull up nose-in towards or alongside a home charger or domestic socket will help.
Plug into a home wallbox and you'll get the maximum 3.6kW charging rate, which will deliver a full charge in under three and half hours. Plug into a standard three-pin domestic socket and you're looking at under six hours for a full top-up. A Type 2 cable for plugging into a home wallbox or other public charger is standard, as is a cable for charging at a standard three-pin domestic socket. There's even dedicated cable storage for them underneath the boot floor.
It is a shame that there's no faster charging option (three and half hours is the fastest you'll get regardless of how powerful a charger you plug into), but it's very much the norm for plug-in hybrids to have charging speeds limited like this, and it'll be fast enough for most users.
Both cars get phone apps that allow remote control of charging times, cabin temperature, navigation routes and more, although we haven't had a chance to try these apps yet so can't comment on how good they are.