Electric car sales UK: Tesla Model 3 tops the charts in September 2021
The Tesla Model 3 was the best-selling car in the UK overall during September 2021, as the chip shortage continues to hit new vehicle supplies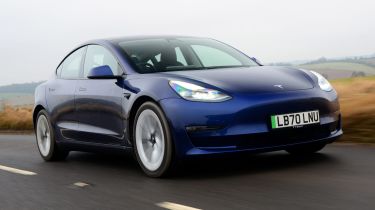 September 2021 saw a 49.4% increase in pure-electric car sales in the UK compared to the same month in 2020, and the electric Tesla Model 3 was the best-selling car in the country overall. Overall, though, passenger-car sales were 34.4% down on September 2020, as numbers continue to be hit by difficulties in supplying new cars due to the industry-wide shortage of semiconductor chips.
A total of 215,312 new cars were registered in the UK in September 2021. Of those, 32,721 (15.2% of the total) were pure-electric cars, 13,884 (11.5%) were plug-in hybrids, and 24,961 (nearly 12%) were full hybrids. Pure-petrol cars accounted for just under 44% of the month's total, while mild-hybrid petrols made up 12.7% of total registrations for the month. Diesels and mild-hybrid diesels accounted for the remainder of sales, at 5.0% and 5.3% of the total respectively.
As noted above, the Tesla Model 3 was the best-selling car overall in the UK during September 2021. Of the rest of the top 10, none were an exclusively electric model, however Vauxhall Corsa (second), BMW 3 Series (third), Toyota Yaris (fourth), Kia Niro (ninth) and Volkswagen Golf (10th) all offer either electric, hybrid or plug-in hybrid variants in their range.
UK electric, hybrid and plug-in hybrid car registrations in 2020
UK new-car registrations dropped to their lowest level since 1992 in 2020. Overall sales figures showed a 29.4% decrease year-on-year, but the good news was that electric and plug-in hybrid cars made up a larger proportion of cars sold than ever before. Pure-electric sales went up by 185.9% versus 2019, while plug-in hybrid sales went up 91.2%. The total share of the new-car market taken by pure-electric cars in 2020 was 6.6%, with 108,205 electric cars sold; plug-in hybrids had a 4.1% market share, with 66,877 new registrations.
A number of electric models found their way into the list of top sellers in December 2020. The Tesla Model 3 sold strongly through lockdown and was the best-selling car in December, followed by the Volkswagen ID.3 in fourth place. The Vauxhall Corsa (now available in pure-electric Corsa-e guise) sold strongly all year and came second overall for 2020 – although the bulk of these will have been petrol-powered.
Other models in the overall top 10 for 2020 also available with electric or hybrid powertrains included the Mercedes A-Class (fifth) and Volvo XC40 (10th). The Volkswagen Golf (third) is now available as a plug-in hybrid GTE model. Elsewhere, pure-hybrid cars saw a rise in sales despite a general move towards plug-in variants by most manufacturers. Total sales were 100,117, versus 98,237 in 2019 – a 12.1% increase. This seems a modest increase when compared to the plug-in hybrid figure, however.
For context, diesel-car registrations fell by a staggering 55% year-on-year in 2020, while petrol-car registrations dropped by 39%. However, these figures don't take into account the industry's move to mild-hybrid (MHEV) technology: MHEV diesels saw a 79.6% increase in registrations, while petrol mild-hybrid variants saw a 184.1% increase.
Despite some brief signs that the UK car market was beginning to recover from coronavirus-enforced shutdowns, car registration numbers overall were down 29.4% by the end of 2020 – that's 680,076 fewer cars than 2019.
Top 10 best seven-seater electric and hybrid cars 2021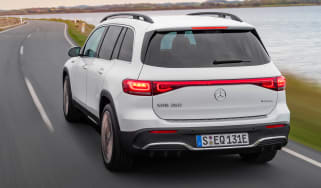 Top 10 best seven-seater electric and hybrid cars 2021
If the regular crop of electrified SUVs and family cars don't provide enough practicality for you, then take a closer look at the range of electric an…
EV36Zero and Nissan's road to carbon neutrality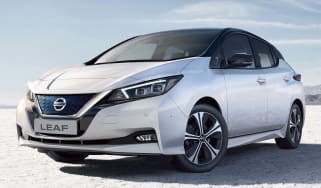 EV36Zero and Nissan's road to carbon neutrality
How the EV36Zero hub in Sunderland is set to take Nissan a step closer to its sustainability goals
Top 10 best luxury electric cars 2021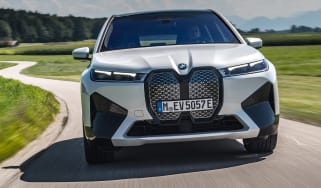 Top 10 best luxury electric cars 2021
From Audi to Tesla, here are our top picks of the most luxurious zero-emissions motoring options on the market right now