Electric car sales UK: Nearly one in five cars registered in November was fully electric
Overall sales continued to be hit by supply-chain difficulties and the pandemic slump in November 2021, but electric models' market share continues to expand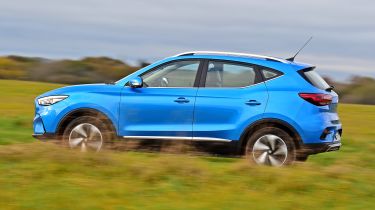 November 2021 saw a 110% increase in pure-electric car sales in the UK compared to the same month in 2020. Plug-in vehicle uptake has accelerated so rapidly that the SMMT is now forecasting more of them will join Britain's roads in 2021 than during the whole of 2010 to 2019 combined.
Overall, though, passenger-car sales were down slightly on November 2020 – and over 30% down on the pre-pandemic five year average – as numbers continue to be hit by difficulties in supplying new cars due to the industry-wide shortage of semiconductor chips.
A total of 115,706 new cars were registered in the UK in November 2021. Of those, 21,726 (18.8% of the total) were pure-electric cars, 10,796 (9.3%) were plug-in hybrids, and 9,624 (just over 8%) were full hybrids.
Pure-petrol cars accounted for just over 43% of the month's total, while mild-hybrid petrols made up 10.7% of total registrations for the month. Diesels and mild-hybrid diesels accounted for the remainder of sales, at 5.1% and 4.5% of the total respectively.
Of the top 10 best-selling cars November 2021, only the third-pace Tesla Model 3 was an exclusively electric model, however the MINI (first), Vauxhall Corsa (second), Hyundai Tucson (fourth), MG ZS (sixth), Mercedes A-Class (eighth) and Volvo XC40 (10th) all offer either electric or plug-in hybrid variants in their range.
UK electric, hybrid and plug-in hybrid car registrations in 2020
UK new-car registrations dropped to their lowest level since 1992 in 2020. Overall sales figures showed a 29.4% decrease year-on-year, but the good news was that electric and plug-in hybrid cars made up a larger proportion of cars sold than ever before. Pure-electric sales went up by 185.9% versus 2019, while plug-in hybrid sales went up 91.2%. The total share of the new-car market taken by pure-electric cars in 2020 was 6.6%, with 108,205 electric cars sold; plug-in hybrids had a 4.1% market share, with 66,877 new registrations.
A number of electric models found their way into the list of top sellers in December 2020. The Tesla Model 3 sold strongly through lockdown and was the best-selling car in December, followed by the Volkswagen ID.3 in fourth place. The Vauxhall Corsa (now available in pure-electric Corsa-e guise) sold strongly all year and came second overall for 2020 – although the bulk of these will have been petrol-powered.
Other models in the overall top 10 for 2020 also available with electric or hybrid powertrains included the Mercedes A-Class (fifth) and Volvo XC40 (10th). The Volkswagen Golf (third) is now available as a plug-in hybrid GTE model. Elsewhere, pure-hybrid cars saw a rise in sales despite a general move towards plug-in variants by most manufacturers. Total sales were 100,117, versus 98,237 in 2019 – a 12.1% increase. This seems a modest increase when compared to the plug-in hybrid figure, however.
For context, diesel-car registrations fell by a staggering 55% year-on-year in 2020, while petrol-car registrations dropped by 39%. However, these figures don't take into account the industry's move to mild-hybrid (MHEV) technology: MHEV diesels saw a 79.6% increase in registrations, while petrol mild-hybrid variants saw a 184.1% increase.
Despite some brief signs that the UK car market was beginning to recover from coronavirus-enforced shutdowns, car registration numbers overall were down 29.4% by the end of 2020 – that's 680,076 fewer cars than 2019.
Top 10 best seven-seater electric and hybrid cars 2021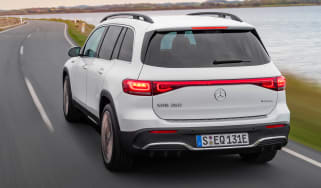 Top 10 best seven-seater electric and hybrid cars 2021
If the regular crop of electrified SUVs and family cars don't provide enough practicality for you, then take a closer look at the range of electric an…
Top 6 best hybrid hatchbacks 2021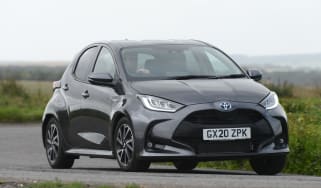 Top 6 best hybrid hatchbacks 2021
A hybrid hatchback is just as practical as a normal hatchback, but with even lower running costs. These are the best on sale in 2021
Complete guide to the BP Pulse (formerly Polar Plus) charging network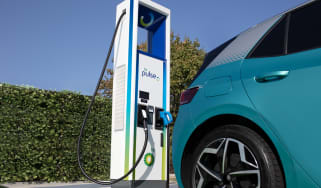 Complete guide to the BP Pulse (formerly Polar Plus) charging network
This is how to charge your electric or plug-in hybrid car on the BP Pulse public charging network (which was formerly known as the Polar Plus network)