EU readies 'acoustic alert' law for electric and hybrid vehicles
All new models introduced from 1 July must emit noise signature at speeds up to 12mph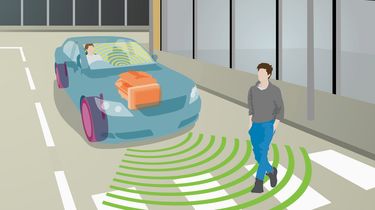 The European Union is preparing to introduce its Acoustic Vehicle Alerting System (AVAS) law on 1 July.
This new regulation mandates that all new types of electric and hybrid vehicles sold from that date must come with a system that emits noise at speeds up to 12mph – in order to alert pedestrians, cyclists and other vulnerable road users to their presence.
Many electric vehicles already sale, such as the Renault ZOE and Nissan Leaf, come with this technology, although currently drivers have the option to deactivate it each time they start the car.
Under the AVAS law, new models of car introduced after 1 July are not permitted to have deactivation or pause functions for their noise generators, although examples of models introduced before that date can continue to be sold until 1 July 2021.
After that date, any new electric or hybrid car on sale, regardless of when it was first introduced, must have an AVAS system that cannot be turned off fitted.
The system must emit noise at between 56 to 75 decibels – 56 being approximately equivalent to the noise of an electric toothbrush or paper shredder, and 75 being comparable to the noise from an internal-combustion-engine car. As well as operating at speeds up to 18mph, it must also activate when the car is reversing.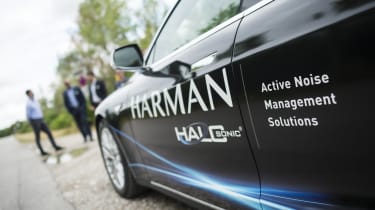 Audio technology company Harman is among the automotive suppliers to have developed an AVAS system for manufacturers to fit to their cars. It solution is called 'external Electronic Sound Synthesis', or eESS, and forms part of the company's HALOsonic range of active noise management solutions.
Harman's senior director for car audio product strategy and planning, Rajus Augustine, said: "Given the ever-increasing number of hybrid and electric vehicles on our roads, the risk to pedestrians, cyclists and vulnerable groups has risen exponentially over the years. AVAS technologies such as [our] HALOsonic eESS offer an affordable and effective way of increasing pedestrian awareness of an approaching EV in noisy urban environments."
As well as projecting the noise externally, the Harman system can play the noise inside the car, giving the driver more audible feedback as it accelerates or decelerates – although this function is not a requirement of the EU legislation. Manufacturers can also customise the sound emitted by the system, as well as adding bespoke 'start up' and 'power down' noises.
Electric Renault 5: prices, 2024 launch date and teaser images of the MINI Cooper rival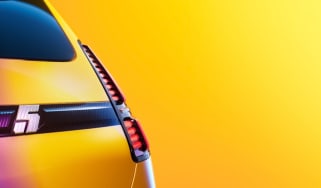 Electric Renault 5: prices, 2024 launch date and teaser images of the MINI Cooper rival
New official teaser pictures for Renault's electric supermini confirm the 5's reveal in February 2024
Big price cut: Electric Renault Megane prices slashed in time for Christmas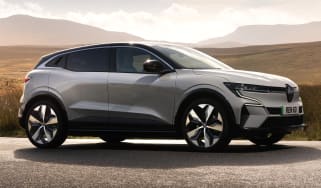 Big price cut: Electric Renault Megane prices slashed in time for Christmas
Renault Megane E-Tech gets a price drop of up to £3,500, bringing the starting price to just £34,495