New Cupra Born electric car 2021: pictures, specs, details and release date
Revised name confirmed for high-performance electric hatchback, which will be fully revealed in May 2021
Cupra has revealed that its first pure-electric car will be called the Born, rather than 'el-Born' as previously announced, taking its name from a district in the Spanish city of Barcelona. The car will be unveiled in full in May of this year.
The news came as Cupra announced the aim of doubling its sales in 2021, following what it called a "successful" first three years since its inception in 2018. It has also been confirmed that the Born will be offered to buyers on a subscription service, with online purchasing options.
Final winter testing of the car is currently underway in the Arctic Circle (pictured above), where Cupra engineers have spent two years putting the car through its paces during over 19,000 miles of driving in temperatures as low as minus 30 degrees Centigrade
The pure-electric Cupra boasts an 82kWh battery and a range of up to 310 miles; it shares underpinnings with the Volkswagen ID.3. Confirmed details are thin on the ground for the time being, but Cupra has announced the rear-wheel-drive car will have a usable battery capacity of 77kWh, as well as rapid charging capability allowing a 50% charge in around half an hour.
Cupra hasn't revealed much about the electric car's performance, but claims the Born will do 0-31mph in 2.9 seconds. For context, the latest Vauxhall Corsa-e performs the same benchmark sprint in just 2.8 seconds – suggesting faster Cupra models may arrive later.
Cupra Born concept
A concept version of the Cupra Born (pictured above) has already been revealed. It features a flat blue paint colour, contrasting with Cupra's traditional copper accents. The copper theme extends to the wheels, trim and badges, as well as inside the cabin on the seats and dashboard.
Inside, the Cupra Born will get an augmented reality head-up display and full connectivity – presumably including Apple CarPlay and Android Auto. Every version gets the firm's new Cupra steering wheel, while the car in these pictures gets a set of sports bucket seats; it's not clear whether these will be standard fit.
Prices haven't been revealed, but a starting figure of around £40,000 is likely. The Cupra Born will go on sale in 2021, bringing what the brand calls "sustainable mobility with a unique character and dynamism," as well as "future-thinking technology that customers demand."
Cupra's sister brand VW is also working on a performance variant of its version of the car – the Volkswagen ID.3. The proposed 'ID.3 R' would feature an electric drivetrain developed by Volkswagen Motorsport. SEAT's other sister brand Skoda doesn't have an ID.3 equivalent yet, but its Enyaq iV SUV is based on the same platform, albeit sharing more in common with the larger Volkswagen ID.4 SUV.
Can solar panels charge an electric car?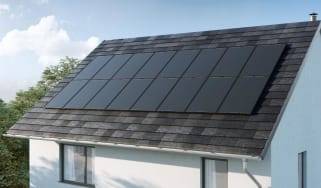 Can solar panels charge an electric car?
Charging your electric car with solar panels is a great way to save money in the long run. We explain why...
Where can I buy hydrogen and where is my nearest hydrogen filling station?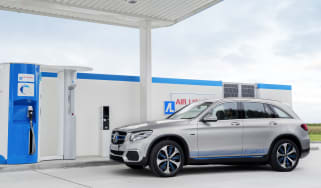 Where can I buy hydrogen and where is my nearest hydrogen filling station?
A guide to where you can find UK hydrogen fuel stations for filling up a hydrogen fuel-cell car
Why owners love the Mitsubishi Outlander PHEV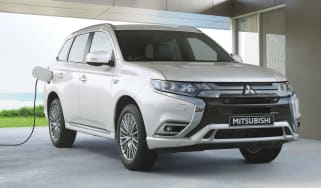 Why owners love the Mitsubishi Outlander PHEV
Thinking of switching to a plug-in hybrid? Plenty of owners we surveyed can vouch for the Mitsubishi Outlander PHEV