Facelifted Audi e-tron for 2022 spotted testing
Audi is planning mid-life updates to both the Audi e-tron and e-tron Sportback SUVs for 2022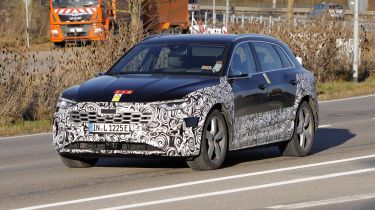 The Audi e-tron, Audi's first fully electric production car, is set for a mid-life update towards the end of 2022, and a prototype version of the revised car has now been spotted testing on public roads.
Changes are not expected to be radical, but will apply to both the standard e-tron SUV and the sleeker Sportback coupe version. A new headlight and grille treatment is anticipated to bring the e-tron's looks into line with the newer Q4 e-tron.
There are likely to be updates inside, too, with the current model's two separate screens expected to be combined into one large touchscreen interface extending across the dashboard.
Updates to the drivetrain are also likely, to bring the e-tron's range figures into line with more recently introduced rivals. No official figures have been released by Audi yet, but a boost from the current figure of around 220 miles to nearly 300 miles seems feasible.
The updated e-tron will continue to sit on the VW Group's MLB mechanical platform, which is shared with combustion-engined models such as the Audi Q7 and Q8. A move to a dedicated electric-vehicle platform is expected to happen when an all-new, second-generation version of the car arrives around 2025. At that point it could be rebranded as the Q8 e-tron.
Top 10 best seven-seater electric and hybrid cars 2021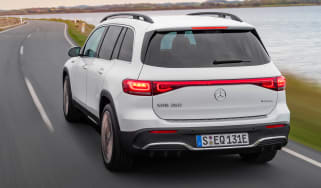 Top 10 best seven-seater electric and hybrid cars 2021
If the regular crop of electrified SUVs and family cars don't provide enough practicality for you, then take a closer look at the range of electric an…
Complete guide to the BP Pulse (formerly Polar Plus) charging network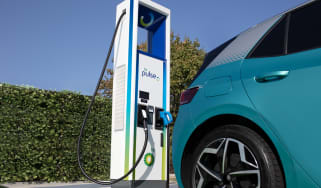 Complete guide to the BP Pulse (formerly Polar Plus) charging network
This is how to charge your electric or plug-in hybrid car on the BP Pulse public charging network (which was formerly known as the Polar Plus network)
Osprey opens first of 150 new electric-car rapid charging hubs for the UK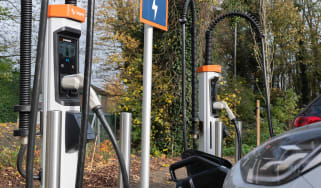 Osprey opens first of 150 new electric-car rapid charging hubs for the UK
The first location in Wolverhampton has now opened, with nine more set to begin construction before the end of 2021