Complete guide to the Swarco e.Connect charging network
Swarco e.Connect is an expanding charging network; here's what you need to know before plugging in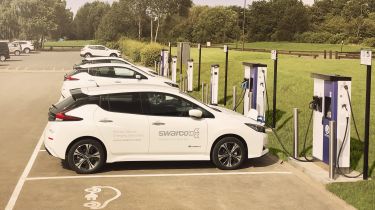 The Swarco e.Connect charging network has been growing steadily in Europe and the UK since its introduction in 2018. Backed by Swarco eVolt, a company that supplies charging stations, it now includes a number of partnerships to increase its network size. One such partnership is with ChargePlace Scotland.
Swarco eVolt charging stations can be found across the UK, with larger clusters of chargers in Birmingham, Cardiff, Plymouth and Bradford. It isn't the biggest network of chargers, but more charge points are being added regularly.
You can access charging stations with the Swarco e.Connect app, an RFID card or by paying as you go. Membership is free, and includes a slightly lower connection fee than PAYG (15p versus 25p for non-members). Set up your payment details or direct debit on the app, and you'll be billed for your usage at the end of the month.
There's no established pricing for the e.Connect network, so the cost to top up an EV will differ from site to site. Though, pricing information for each charger is listed on the network's app, and should be visible on the front of the unit. To access a charger in the app, enter the charger location number and, if there's more than one chargepoint, select the one you'll be plugging into. 
There's a webpay site if you don't have the app, which requires you to input payment details before you can start charging. Like many networks, it'll take a pre-authorisation payment which is then changed to reflect your actual charging session. If problems occur with the charger, there's a 24/7 helpline.
How fast can I charge on the Swarco e.Connect network?
At the time of writing, the majority of Swarco e.Connect chargers are 7kW or 22kW Type 2 posts, while there are a number of 50kW rapid chargers on the network that feature both CCS or CHAdeMO connectors. Plug in to these with a compatible car and you'll typically add 100 miles of range in under an hour. There are just a couple of 150kW chargers on the e.Connect network, all in Wales.
2023 DrivingElectric Awards: the winners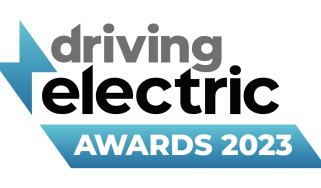 2023 DrivingElectric Awards: the winners
At the end of another historic year for the new car market, we celebrate the best electric and hybrid cars you can buy
Volkswagen ID.3 facelift due in spring 2023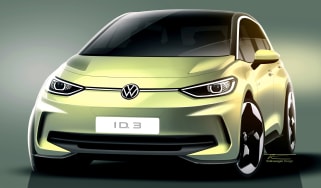 Volkswagen ID.3 facelift due in spring 2023
New sketches provide a glimpse at refreshed styling and cabin of Volkswagen's electric family hatchback
Tesla Semi truck showcases 500-mile range as first examples delivered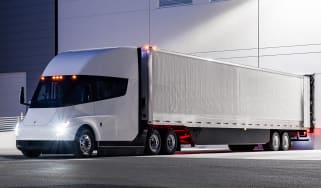 Tesla Semi truck showcases 500-mile range as first examples delivered
The Tesla Semi made its world debut in November 2017, and will become part of Tesla's own fleet