Complete guide to the ChargePlace Scotland charging network
Looking for EV charging points in Scotland? This guide includes everything you need to know about the Scottish ChargePlace network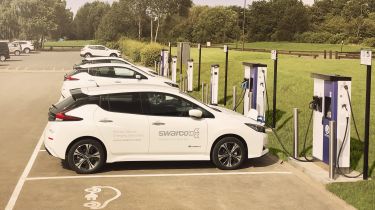 ChargePlace Scotland is the country's national electric vehicle charging network that's operated by a company called SWARCO on behalf of the Scottish Government. The ChargePlace Scotland network currently includes over 2,300 public charging points spread across the country, many of which are free to use.
Those that aren't free can be accessed using the ChargePlace Scotland smartphone app for IOS and Android devices, which you can also use to locate nearby charging points and review your past charging sessions. Alternatively, a lot of chargers on the network accept contactless payment, or you can use a web link to start a charge.
Like most EV charging networks, ChargePlace Scotland operates units capable of speeds ranging from 7kW up to 50kW. A map of all ChargePlace Scotland chargers can be found on the network's app or its website along with pricing for each unit.
In the Driver Power survey of UK charging-point providers, ChargePlace Scotland was ranked seventh out of 10 charging network operators by electric-car owners. Respondents rated its charging facilities as good value and easy to use, but it scored poorly for customer service, lighting and security.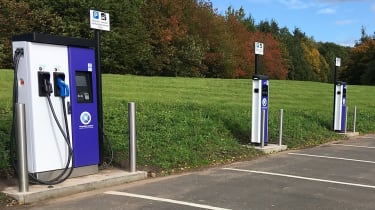 Is ChargePlace Scotland free?
Yes and no. A high majority of ChargePlace Scotland network chargers are free to use for EV owners, provided they have signed up to the ChargePlace Scotland app or paid a one-off fee of £10 for a ChargePlace Scotland RFID access card. ChargePlace Scotland recommends frequent users get one of these RFID cards because the remote location of some chargers might not have enough phone signal for its app to work.
It's also worth bearing in mind that each ChargePlace Scotland station is hosted by an individual owner, who's responsible for operating the charger. Many ChargePlace Scotland charging points are owned by businesses and placed at destinations such as shopping centres or hotels in order to attract customers with free charging.
However, each ChargePlace Scotland host is entitled to charge customers who use their unit(s), meaning the price of electricity from them can range from 16p per kWh all the way up to £1/kWh depending on where you depend to top-up. These units may also incur a connection free and a surcharge fee if you don't unplug your car after a certain amount of time, but again these charges will vary from unit to unit.
In November 2022, ChargePlace Scotland also announced a raft of price increases for various locations across its network, so it's worth checking online or for any signs at a charging point display any costs or fees before you begin topping up your EV's battery.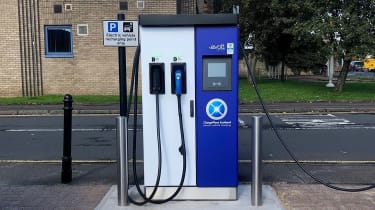 Can I access ChargePlace Scotland if I live outside of Scotland?
The ChargePlace Scotland network is open to any driver who lives in the UK and has a UK bank account. If you're planning to visit Scotland and think you'll need to charge your electric vehicle at some point, download the ChargePlace Scotland app before you leave home so you can find chargers and pay for any charges. But as we mentioned, you can use contactless payment with some of the network's chargers, or start a charging session by using the ChargePlace Scotland Webpay website.
Electric Ford Puma could become the UK's best-selling EV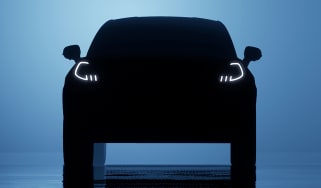 Electric Ford Puma could become the UK's best-selling EV
The Ford Puma EV is set to arrive in 2024 with a range of over 200 miles and a tweaked exterior design
Seven-seat Volkswagen ID. Buzz set for 2 June reveal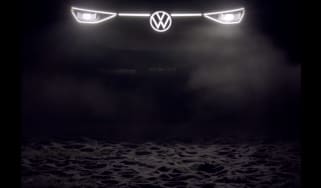 Seven-seat Volkswagen ID. Buzz set for 2 June reveal
More practical Volkswagen ID. Buzz LWB will be revealed this week, before it's joined by a GTX performance version later this year
Tesla Model 3 facelift will be a double-edged sword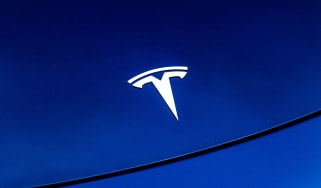 Tesla Model 3 facelift will be a double-edged sword
Tesla's updated EV will have an improved interior, greater range and a more affordable price – as well as one unfortunate drawback