How to remove car paint scratches
There's nothing worse than an unsightly scratch or scuff spoiling your car's looks. Here's how to deal with it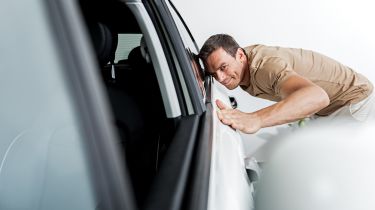 Unfortunately, it's almost impossible to avoid the odd bit of paintwork damage in the course of using your car day to day. A ding in a car park, a stray tree branch, another motorists' carelessness or even random vandalism can leave your car looking unsightly and less-than-pristine.
Many of us buy our car on finance, and agreements often specify that cars have to be kept in good condition, on penalty of paying for the damage when the time comes to return the vehicle to the finance house.
But that doesn't mean it's time to panic about big bills the first time you notice a minor scratch or scuff. Some can be dealt with using DIY techniques and there also businesses that specialise in 'paintless' body repairs that avoid the need for a costly respray.
So what method might be right for you. Here, we take a look at the various types of minor damage that can be picked up on a car, and how you might go about rectifying them.
Can scratches or paint swirls be buffed out?
This is something you may notice shortly after washing your car (or getting it washed). Although the metal may be gleaming in the sun, the light can also pick up unsightly 'swirl marks' on the top coat of the paint. These can be caused by bits of grit and dirt getting into the sponges or cloths you're using to clean the vehicle, or sometimes by the rotary brushes in commercial car washes.
You can help avoid this happening in the first place by using a 'grit guard' in the bottom of your wash bucket; this prevents the sponge picking up dirt and debris from the used water and transferring it back onto your car. If this has already happened, however, there are steps you can take to make the paint look better. A scratch removal product such as T-Cut can be used to deal with swirl marks that aren't too severe.
Products like these consist of a fine abrasive liquid that cleans the top layer of lacquer on a car's paintwork, smoothing out swirls in the process. You just apply a small bit to a cloth and wipe it softly over the area in question in a circular motion. It's also possible to use a machine polisher to buff out scratches.
You need to be careful not to use too much T-Cut, as after all you're essentially removing a very fine layer of paint when you do this. Watch out for the colour of your car's paintwork starting to appear on whatever cloth you're using; that means you've gone through the clear protective layer.
After you've removed the scratches, it's time to get your car clean again. Use a clay bar to remove any lingering particles from your bodywork, then make sure the affected area is well waxed to keep it looking shiny and protected.
Can you fix deep scratches on a car?
A collision with a low wall or bollard can result in a bit more damage than typical scratch-remover products can deal with. If there's bare metal or plastic visible, then more substantial work is needed. There are kits available for carrying out DIY repairs; these include brushes, treatments and polishes that can be used together to resolve damage to the car.
Partnership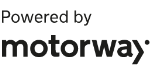 Need to sell your car?
Find your best offer from over 5,000+ dealers. It's that easy.
Some are matched exactly to specific manufacturers' paint shades, others require you to mix colours to get the one that best matches your vehicle. Check your owner's manual to find out where you can check your car's paint code.
These kits usually follow the same steps: wash the affected area, paint the damaged part with a brush, let the paint dry, then polish the area to get it smooth with the rest of the paint. Afterwards, you can finish by waxing the car to give the damaged area some additional protection.
SMART repairs
If you don't fancy tackling a scratch-repair job yourself, have a look for a local SMART (Small to Medium Area Repair Techniques) repair specialist. These companies will usually come to you to fix damage, and they can bring the damage back up to showroom standard faster and easier than you could on your own.
They can repair most kinds of scratches and minor dents, while alloy-wheel refurbishment is also possible. They do tend to be more expensive than a DIY repair kit, but the work should be guaranteed and will still set you back much less than a visit to a bodyshop.
How much would it cost to repair a car scratch?
It's impossible to put an exact figure on this, as there are so many variables involved: the type of paint, the size of the scratch, how deep it is and whether it runs across more than one panel. So the only way to know for sure is to get a quote from a professional.
What is the best scratch remover for cars?
Our sister title Auto Express regularly tests the leading scratch-removal products against each other to find out which one is most effective. In its most recent comparison, carried out in April 2020, the winner was Meguiar's Ultimate Compound, with Angelwax Enigma and Autoglym's complete scratch-removal kit also commended.
New electric cars coming in 2023 and beyond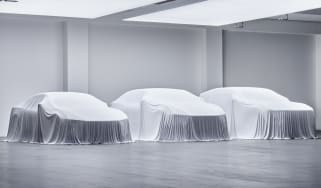 New electric cars coming in 2023 and beyond
With electric cars making up an ever-increasing proportion of sales, the industry is working flat out to launch new models – here's what's on the way …
Volvo EX30 electric SUV: prices, specs and ride review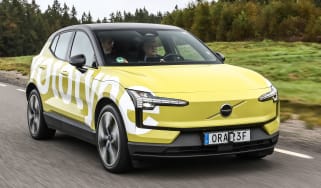 Volvo EX30 electric SUV: prices, specs and ride review
We ride shotgun in Volvo's smallest electric car, which is set to undercut rivals like the Kia Niro EV
"Everyone wins in the switch to EVs. We must hold our nerve on the 2030 ICE ban"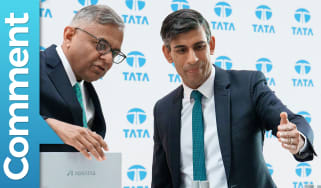 "Everyone wins in the switch to EVs. We must hold our nerve on the 2030 ICE ban"
DrivingElectric's Tom Jervis thinks the government's rollback on the 2030 petrol and diesel ban is a blunder that could kill EV consumer confidence