Electric Vauxhall Astra hatchback and estate models confirmed for 2023
The Astra-e will be available as both a hatchback and estate when it goes on sale next year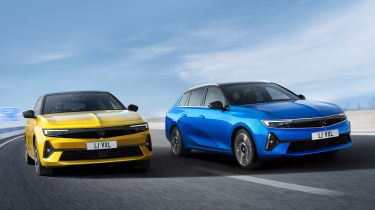 An electric version of the eighth-generation Vauxhall Astra, called the Astra-e, will be available by 2023, joining the company's current range of electric cars, including the Mokka-e SUV and Corsa-e hatchback.
The electric Astra will be a rival to family hatchbacks like the Volkswagen ID.3 and Cupra Born and a sister model the upcoming Peugeot e-308. Like the latter – and the combustion-engined Astra – it'll be available as both a five-door hatchback and in 'Sports Tourer' estate guise. They'll both therefore rival the MG 5 SW, which is currently the only mainstream electric estate car you can buy.
The Astra is also certain to share its powertrain with the Peugeot. That means an upgrade on the standard 134bhp motor/50kWh battery combination seen in Stellantis Group electric models to date, to 154bhp and 54kWh respectively. That should result in a range of approximately 250 miles on a full charge.
Vauxhall currently plans to fully electrify its line-up by 2024, before transitioning to a fully electric brand by 2028 – two years ahead of the UK government's 2030 ban on the sale of new petrol and diesel cars. The next generations of the Grandland SUV and Insignia large hatchback will be electric, too, and the brand is also to revive the Manta name on a fully electric coupe to be launched by 2025.
Vauxhall Astra GSe plug-in hybrid hot hatch and estate unveiled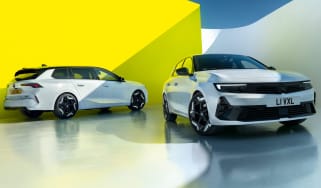 Vauxhall Astra GSe plug-in hybrid hot hatch and estate unveiled
Top 10 best hybrid hatchbacks 2022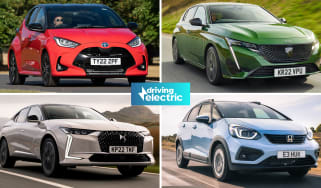 Top 10 best hybrid hatchbacks 2022
New 2022 Vauxhall Astra Sports Tourer plug-in hybrid estate: specs, prices and on-sale date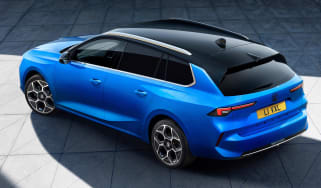 New 2022 Vauxhall Astra Sports Tourer plug-in hybrid estate: specs, prices and on-sale date
SAIC Maxus Mifa 9 eight-seater electric MPV goes on sale in Europe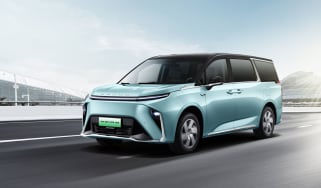 SAIC Maxus Mifa 9 eight-seater electric MPV goes on sale in Europe
The electric MPV will come to the UK, offering a range of 323 miles and choice of seven or eight seats
Top 10 best electric cars 2022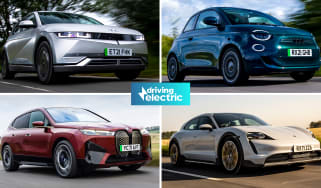 Top 10 best electric cars 2022
Here, we run through our favourite new electric cars that you can buy right now in the UK…
Top 10 best seven-seater electric and hybrid cars 2022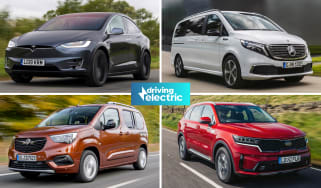 Top 10 best seven-seater electric and hybrid cars 2022
If the regular crop of electrified SUVs and family cars don't provide enough practicality for you, then take a closer look at the range of electric an…