Vauxhall Manta electric SUV previewed by new concept car
Vauxhall has revealed its new 'Experimental' concept car as a sneak peek of its upcoming Tesla Model Y rival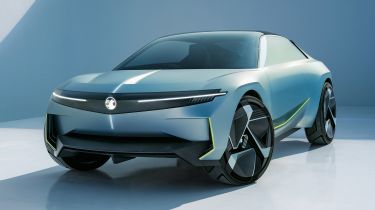 The arrival of electric cars into the mainstream has seen several manufacturers revive old nameplates in the hopes of drawing loyal customers to new electrified models, such as Ford with the new Explorer and Volkswagen with the Type 2 Bus-inspired ID. Buzz.
Next it's the turn of Vauxhall which has just revealed a new concept car that, when it reaches production, will be an electric coupe-SUV called the 'Manta' – a callback to the original Opel Manta coupe of the 1970s and 80s.
Dubbed the Vauxhall Experimental Concept, this one-off show car teases several design aspects that are thought to be coming to the new Manta SUV, notably an update to the brand's trademark 'Vizor' front grille. As you can see from the images, this now includes vertical LED strakes which Vauxhall says comes to form its new 'Compass' light signature.
This 4D rendition of Vauxhall Vizor is also said to contain several new safety systems, including cameras and a LiDAR scanner – much like the one found in the new Volvo EX90. This would more accurately be able to scan the road for vehicles, pedestrians and other obstacles, allowing for a more advanced form of semi-autonomous driving.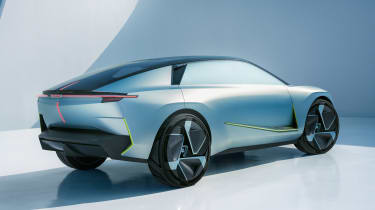 Of course, we don't expect the production Vauxhall Manta to forego wing mirrors and windows like the Experimental concept, but it's almost certain the show car's sloping roofline will remain. With this in mind, the new Manta's coupe-SUV proportions would make it a rival for the likes of the Tesla Model Y, Volkswagen ID.5 and the forthcoming Peugeot e-3008.
Speaking of Peugeot's upcoming electric family SUV, the Manta is expected to share that car's all-new STLA Medium architecture. Previously, Stellantis (Vauxhall's parent company) has stated the STLA Medium platform will support battery sizes ranging from 87kWh to more than 100kWh – potentially giving the forthcoming electric Manta a range of over 400 miles.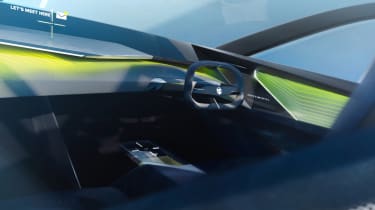 Of course, this is all a while off as it's unlikely that we'll see a production version of the Manta hit showrooms before 2025. It's worth noting that this isn't the first time we've seen the Manta nameplate thrown about when it comes to an electric concept car; the Opel Manta GSe ElektroMOD of 2021 was a theoretical modified version of the original Manta coupe, with an electric powertrain and a 124-mile range.
While Vauxhall has no plans to put the ElektroMOD Manta on sale, the one set to be based on the Experimental Concept is almost confirmed at this point. When it eventually goes on sale, we estimate that prices will start from around £45,000-50,000 – in-line with the likes of the Skoda Enyaq Coupe.
Vauxhall Frontera to arrive as Crossland EV replacement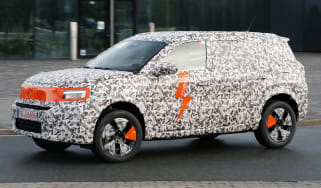 Vauxhall Frontera to arrive as Crossland EV replacement
First contact: facelifted Kia EV6 will look even more like a UFO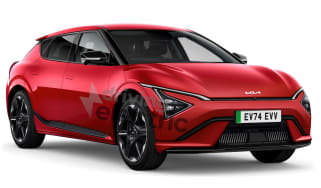 First contact: facelifted Kia EV6 will look even more like a UFO
Kia is readying an update for the EV6 crossover, which is set to include a new face and tech from the larger EV9
New Fisker Ocean Sport washes up in the UK: £36k for a 288-mile range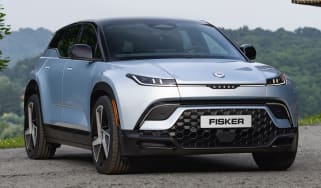 New Fisker Ocean Sport washes up in the UK: £36k for a 288-mile range
American EV startup Fisker has just launched its entry-level Ocean SUV in the UK, with a range of up to 288 miles
Electric Renault Twingo revealed as £17k rival to Citroen e-C3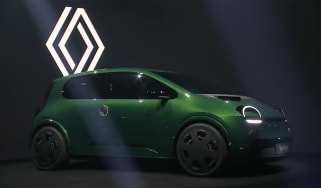 Electric Renault Twingo revealed as £17k rival to Citroen e-C3
Renault has unveiled its smallest EV yet; a sub £20k city car with a claimed high level of efficiency