Tesla Model X review: interior, dashboard & comfort
The Tesla Model X's interior can only be described as a tech-feast; interior quality is lacking, though
The Model X is a predictably serene car to travel in, with barely a whirr as you pull away and only the faintest hint of wind noise intruding through the front when you're up to speed. The chunky tyres do kick up quite a bit of noise, though noise cancellation technology works like a pair of posh headphones to keep this and other ambient noise to a minimum.
It's disappointing that, given how impressively minimalist and futuristic the dashboard looks, and how light and airy it feels thanks to the panoramic windscreen and sunroof, the general perceived build quality is a bit poor.
Tesla Model X dashboard
You'd be forgiven for being temporarily stunned by the sheer size of the 17-inch central touchscreen that dominates the Model X's interior, and from which just about all the car's functions are controlled. There's another smaller screen just like this in the rear, too, so passengers can consume content and adjust the climate controls without having to politely ask the driver.
As you'd expect there's also a third screen just for the driver, and it's located behind the steering wheel. This shows all of the necessary information, and it's configurable, so you can prioritise things like speed, remaining range, battery charge level, sat-nav directions and your current media playback.
Speaking of steering wheels, this is a big point of contention for the Model X and its saloon sibling, the Tesla Model S – as both are offered with the choice of a traditional circular wheel or a jet-fighter-style yoke for no extra cost. In practice, the yoke looks cool but is ultimately best-suited for motorway and country driving; its oblong shape makes it difficult to turn lock-to-lock in tight urban manoeuvres. Added to this, since May 2023, the Model X is no longer available in right-hand drive.
Otherwise, the dashboard architecture is relatively minimalist – some may say boring – but it does the job. Of more concern is the fact that some of the materials don't feel up to scratch for a car of this cost, and perceived build quality is also a bit questionable in some areas. The few buttons that are present are taken from old Mercedes models and feel rather cheap, while squeaks and rattles from certain pieces of trim, as well as large panel gaps, are all unacceptable for a car of the Model X's price tag and flagship status.
Equipment, options & accessories
The Tesla Model X is lavishly equipped, whether you choose the standard or high-performance Plaid version. All have air-suspension, those eye-catching 'falcon wing' rear doors, a vast panoramic windscreen and sunroof, a 22-speaker audio system, keyless entry and drive and sat nav for the enormous standard screen.
You can choose to have five, six or seven seats. Opting for five means you get a conventional layout, with a three-person bench and a massive boot, which is the default, no-cost setup. The six-seat layout is the 'executive' option, with a 2+2+2 arrangement that prioritises space for those in the middle. The seven-seat option gives you an MPV-like layout suited to carrying several children.
The Premium Upgrades Package is now included as standard on all cars, bringing heated seats all round, ventilated front seats, a heated steering wheel and a wiper defroster. It even includes a 'self-presenting' front door, which opens as you walk up to the car with the key in your pocket.
Partnership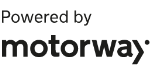 Need to sell your car?
Find your best offer from over 5,000+ dealers. It's that easy.
'Basic Autopilot' is also standard, offering adaptive cruise control, blind spot monitoring and lane-keeping assistance. Buyers can upgrade to 'Enhanced Autopilot' which adds the ability to change lanes autonomously, plus a self-parking feature which can summon the car to your location in a car park. Finally, there's the option of 'Full Self-Driving Capability' which, according to Tesla, will drive you to your destination with little to no driver input. However, while the system is apparently "ready to go", it's not yet approved for use on UK public roads and isn't likely to be in the near future.
Infotainment, apps & sat nav
The vast, portrait-mounted touchscreen in the Tesla Model X is a real showstopper. It looks great and responds almost as quickly as the latest smartphones. Just like your phone, it's utterly loaded with apps and features; Apple CarPlay and Android Auto aren't offered, but you can download and play video games, stream your favourite movie via services such as Netflix and even browse the web. 
The old touchscreen weaknesses still apply, though; while it looks more impressive than an array of buttons, it can be more difficult to access certain functions when on the move. It's also a magnet for fingerprints which, while is also the case for all touchscreens, is a bit more apparent when the screen is as large as this.
Owners can install the Tesla app on their smartphone to remotely control a range of functions, including the remote-opening doors, climate control and even the headlights. It'll also show you how much range your car has left and keep you updated on the charging progress.