Mazda MX-30 vs Kia Soul EV: safety and reliability
Both manufacturers have a good reputation for reliability and safety, so we've no worries here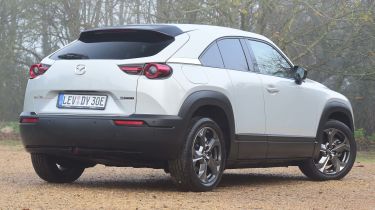 Kia and Mazda are makers of consistently reliable and safe cars that owners are happy with. The Driver Power owner satisfaction survey results confirmed this in 2020, with Mazda achieving an impressive fourth-place finish out of 30 brands overall. Kia finished in an even more impressive second place overall, behind Lexus. 
Of those surveyed, 14.5% of Mazda owners reported experiencing a fault with their cars, versus 13.3% of Kia owners. Data for the MX-30 and Soul EV specifically isn't available, but these figures bode well, sitting below the likes of Skoda (17.2%) and Volvo (20.5%).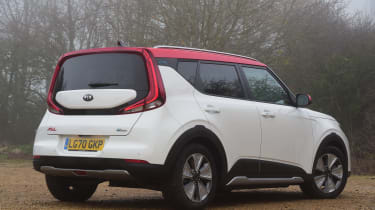 Euro NCAP crash-tested the previous generation of Kia Soul in 2014, but the latest model has yet to be evaluated. We've no reason to doubt its safety however – the Soul EV comes as standard in First Edition trim with a comprehensive suite of active driver aids and other safety systems, including lane-keeping assistance, blind-spot monitoring and multiple airbags.
The Mazda MX-30 has been crash-tested by Euro NCAP and achieved a full five-star rating, with an impressive 91% score for adult occupant protection and 87% for its protection of child occupants. It also comes complete with plenty of safety kit, including lane-departure warning, blind-spot monitoring and adaptive cruise control.