Mazda MX-30 vs Kia Soul EV: running costs & warranty
Neither model will be an issue for company-car users, but the Kia takes the prize for efficiency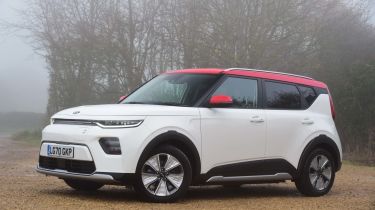 According to our experts, the Mazda MX-30 is predicted to hold onto 46.9% of its value after three years and 36,000 miles, compared to a similar 46.5% for the Kia Soul EV. The Kia is the more expensive of this pair, so private buyers stand to lose more money over that period. However, this will be less problematic on a traditional Personal Contract Purchase (PCP) deal.
Both cars are eligible for 0% company-car tax during the 2020/21 financial year and both pay zero road tax for the time being. The company-car tax percentage for zero-emissions cars goes up to 1% in the 2021/22 tax year, but payments should stay below £100 a year for 20% taxpayers.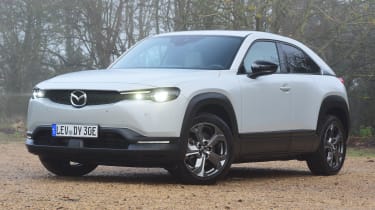 During our test, the Kia proved to be more efficient than the Mazda, at least in cold weather. Both cars will be very cheap to run, however, especially when compared to a traditionally powered SUV of a similar size. The Soul EV still wins here: if you cover 12,000 miles a year, the Mazda will add £488 to your home electricity bill, versus £400 for the Kia.
Kia's famous seven-year/100,000-mile warranty applies to the Soul EV, with cover for the battery included; Mazda offers a more conventional three-year/60,000-mile warranty, along with a separate eight-year/100,000-mile warranty for the battery.