Electric car warranty and battery warranty
Worried about your electric car battery? Don't worry – most have long warranties to ensure they'll be replaced if anything goes wrong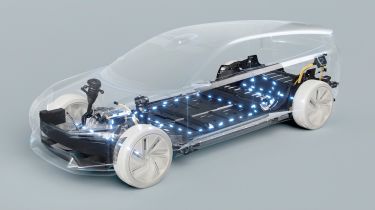 Reliability has always been front and centre of car buyers' concerns, whether they're buying new or used and – these days – petrol, diesel, hybrid or electric. Warranties – whether new-car warranties offered by manufacturer or third-party guarantees purchased for older cars – serve to allay worries in this area, by ensuring components are repaired or replaced at no extra cost if something goes wrong.
Warranties are still important in the age of the electric car. While EVs are less complex than petrol or diesel-engined cars, with much fewer moving parts to go wrong, people can be naturally suspicious of new technology, and also wary of an electric car's battery degrading to the point that its range is significantly less than it was when new. The good news is that both electric-car warranties and battery warranties exist to give those switching to electric welcome peace of mind.
How do electric car and battery warranties work?
The exact coverage offered differs between manufacturers. However, most carmakers are aware of buyers' concerns about battery longevity, so as well as selling their electric cars with customary warranties of three, five or even seven years' duration covering all the vehicles' components, most of them also separately guarantee the batteries for a generous period – often seven or eight years.
For example, the now-discontinued BMW i3 was sold with a three-year/unlimited-mileage warranty, while the battery is guaranteed to retain a certain percentage of its as-new capacity for eight years or 100,000 miles. Meanwhile, the Kia Niro EV is sold with a seven-year/100,000-mile warranty, which covers both the car and the battery. The Hyundai Kona Electric gets a five-year/unlimited-mileage warranty plus an eight-year, 125,000-mile battery warranty. 
The main warranties cover all typical manufacturing defects, while electric cars also get the usual long-duration anti-corrosion guarantees. Specific parts covered under dedicated EV component warranties often include the electric motors, inverter, reduction gear, cables and charging connectors.
What is covered by a battery warranty?
The most important aspect of electric-car battery warranties is that they don't just cover the battery pack failing outright; they also cover you if the battery's capacity drops significantly from what it was when the car was new. All batteries degrade over time, which in an electric car means the maximum range will reduce slightly as the car gets older.
As such, manufacturers commit to repairing or replacing the battery if the deterioration falls beyond what's to be expected. This differs between manufacturers, but most of them set the threshold at around 70% of the battery's original performance. Nissan, for example, guarantees its batteries against capacity loss greater than nine out of 12 bars on the Leaf's display during its policy.
Can I take out aftermarket warranty cover on a used electric car?
Yes. Up until a few years ago, this was difficult, but since then many aftermarket and third-party providers have moved to the sector. WarrantyWise is one such provider; in October 2020 it released data on some of the electric cars it had covered on its policies.
This showed that showed that the Nissan Leaf and BMW i3 were demonstrably more reliable than petrol or diesel-engined equivalents from their respective manufacturers. Just two claims were recorded from all of WarrantyWise's covered examples.
First contact: facelifted Kia EV6 will look even more like a UFO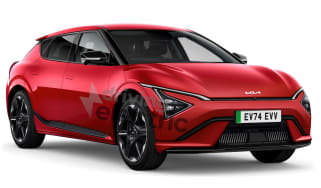 First contact: facelifted Kia EV6 will look even more like a UFO
Kia is readying an update for the EV6 crossover, which is set to include a new face and tech from the larger EV9
New Fisker Ocean Sport washes up in the UK: £36k for a 288-mile range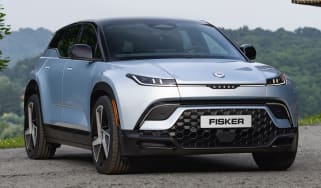 New Fisker Ocean Sport washes up in the UK: £36k for a 288-mile range
American EV startup Fisker has just launched its entry-level Ocean SUV in the UK, with a range of up to 288 miles
Electric Renault Twingo revealed as £17k rival to Citroen e-C3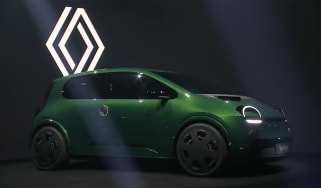 Electric Renault Twingo revealed as £17k rival to Citroen e-C3
Renault has unveiled its smallest EV yet; a sub £20k city car with a claimed high level of efficiency