Electric car warranty and battery warranty
Worrying about the battery in your electric car? You shouldn't, there are long warranties in place to ensure they last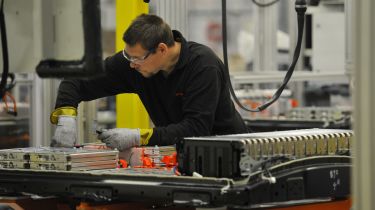 Reliability is a vital consideration for anyone buying a car, be that a new or used electric or plug-in hybrid vehicle. To give buyers peace of mind, manufacturers offer their cars with warranties; a promise that if things go wrong, they'll carry out repairs free of charge.
Warranties vary in their scope and length, but the good news is that electric vehicles are no different to conventional cars. Despite a completely different drivetrain, they come with the same generous promises that manufacturers attach to petrol and diesel models.
What is an electric car warranty like?
These differ between manufacturers. However, most split their warranty policies between the vehicle itself and the battery within it.
For example, the BMW i3 is sold with a three-year, unlimited-mileage warranty, while the battery is guaranteed to retain a certain percentage of its as-new capacity for eight years or 100,000 miles. Meanwhile, the Kia e-Niro is sold with a seven-year, 100,000-mile warranty, which covers both the car and the battery. The Hyundai Kona Electric gets a five-year, unlimited mileage warranty plus an eight-year, 125,000-mile battery warranty. 
Warranties will also cover things like manufacturer defects, such as the the boot hatch not opening suddenly. They'll also cover the paint, with many offering a multi-year rust policy. Specific parts covered under an dedicated electrical vehicle component warranties often include the electric motors, inverter, reduction gear, cables and charge connectors.
The lengths of warranties differ lots, too. While Kia covers its electric vehicles under its excellent seven-year policy, Nissan supplies a three-year/60,000 mile warranty on its latest Leaf, together with an eight-year, 100,000 mile policy on its battery and electrical systems. It's important to read the terms and conditions of each policy to understand what's covered and what isn't.
What is covered in a battery warranty?
The big relief with a battery warranty is that it covers owners in case the battery performance drops significantly. All batteries degrade over time, which will have a the effect lowering the range of the electric vehicle in the long term.
As such, manufacturers commit to repairing or replacing the battery if the deterioration falls beyond what is to be expected. This, again, differs between manufacturers, but most limit this to around 70% of the original performance. Nissan, for example, guarantees its batteries against capacity loss greater than nine bars out of 12 during its policy.
Can I get an aftermarket policy on a used electric car?
Yes. A few years ago, this was difficult, but since then many aftermarket and third-party providers have moved to the sector.
WarrantyWise is one such provider; in October 2020 it released data on some of the electric cars it had covered on its policies. This showed that showed that the Nissan Leaf and BMW i3 were demonstrably more reliable than internal-combustion equivalents from the same manufacturer. Just two claims were recorded from all of WarrantyWise's covered examples.
To find the best deal for your electric or hybrid vehicle, it's best to contact each of the warranty providers and see what they can offer.
Where can I buy hydrogen and where is my nearest hydrogen filling station?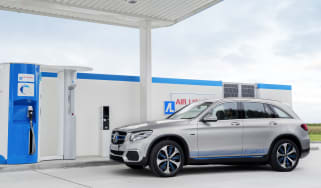 Where can I buy hydrogen and where is my nearest hydrogen filling station?
A guide to where you can find UK hydrogen fuel stations for filling up a hydrogen fuel-cell car
Tesla Supercharger network: complete guide to Tesla charging stations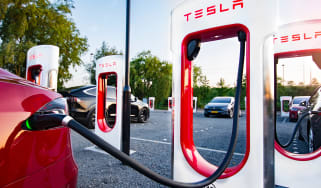 Tesla Supercharger network: complete guide to Tesla charging stations
The Tesla Supercharger network is expanding fast, providing reliable rapid charging throughout the UK to Tesla and non-Tesla owners alike
Top 10 best electric SUVs 2022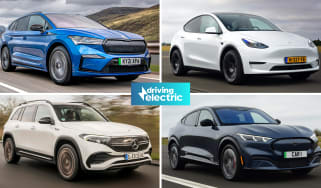 Top 10 best electric SUVs 2022
Electric SUVs combine style and practicality with low running costs, making them a very popular choice in the UK. Here are our top 10 favourites to bu…