Renault hydrogen vans: Kangoo and Master announced
Hydrogen versions of the Renault Kangoo and Master vans revealed, but they may not come to UK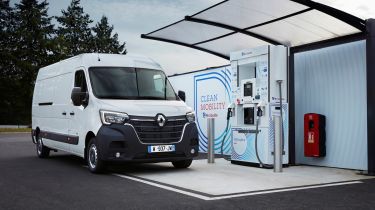 Renault has announced hydrogen fuel-cell versions of its Kangoo and Master vans, which are already available in electric Kangoo Z.E. and Master Z.E. forms respectively.
The new models are known as the Kangoo Z.E. Hydrogen and Master Z.E. Hydrogen and will go on sale in late 2019 and early 2020 respectively.
The French company says the hydrogen variants are intended for operators whose requirements can't be met by electric vans – particularly those who need to cover long distances regularly.
Electric vans are generally seen as being more suited to urban multi-drop operations, whereas the hydrogen Renaults will have driving ranges of up to 230 miles.
The Master Z.E. Hydrogen will be offered in a total of four bodystyles: two vans and two chassis cabs.
Two hydrogen storage tanks are located under the chassis and there's no reduction in load volume compared to the standard diesel version of the van: it still ranges from 10.8 to 20 cubic metres depending on the exact version chosen.
Driving range with both tanks filled will approach 220 miles, compared to around 75 miles for the electric version (which also sees its range reduced considerably when fully loaded).
The smaller Kangoo Z.E. Hydrogen will have a driving range of nearly 230 miles (versus just over 140 miles for the electric version). Its load volume is 3.9 cubic metres and it'll retail in France for €48,300 (approximately £42,000) before government incentives.
It's not yet decided whether right-hand-drive versions of these vans will be produced for the UK market, with Renault saying the final decision will be made based on demand.
The UK's hydrogen refuelling infrastructure is still in its infancy, but a limited number of hydrogen cars – including the Toyota Mirai and Hyundai NEXO – are on the roads here.
New Renault 5 electric hatchback: specs, range, price and prototype review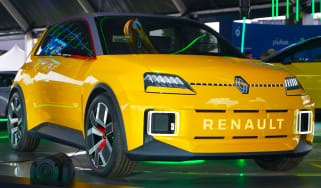 New Renault 5 electric hatchback: specs, range, price and prototype review
First contact: facelifted Kia EV6 will look even more like a UFO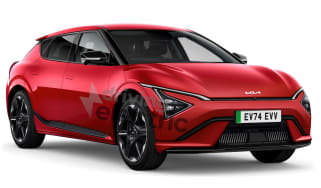 First contact: facelifted Kia EV6 will look even more like a UFO
Kia is readying an update for the EV6 crossover, which is set to include a new face and tech from the larger EV9
New Fisker Ocean Sport washes up in the UK: £36k for a 288-mile range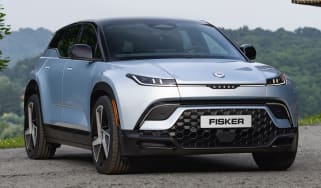 New Fisker Ocean Sport washes up in the UK: £36k for a 288-mile range
American EV startup Fisker has just launched its entry-level Ocean SUV in the UK, with a range of up to 288 miles
New Vauxhall Vivaro Electric is cheaper, yet has more range and tech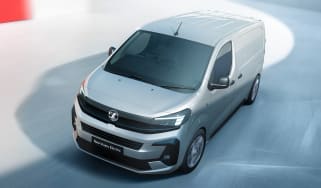 New Vauxhall Vivaro Electric is cheaper, yet has more range and tech
Vauxhall has given its Vivaro Electric panel van a mid-life refresh with a new face and some of the latest tech