What is a hydrogen fuel-cell car, or FCEV?
A hydrogen fuel-cell car – or fuel-cell electric vehicle (FCEV) – may sound like science-fiction, but they're here and could form a major part of the motoring landscape in the near future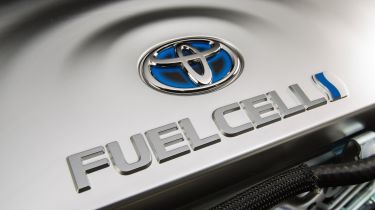 Hydrogen fuel-cell electric vehicles (FCEVs) sit alongside electric, hybrid and plug-in hybrid cars in the world of electrified motoring. However, hydrogen-powered cars are significantly less common, with just two hydrogen fuel-cell cars available in the UK: the Toyota Mirai saloon and the Hyundai NEXO SUV, though the latter is now only available to business customers.
More are on the way, including a Vauxhall Vivaro-e Hydrogen van which we drove recently, with the likes of BMW, Jaguar Land Rover and Hyundai also developing hydrogen fuel-cell cars. So, while you might still struggle to spot a hydrogen car 'in the wild', they're on the way. Here, we explain exactly what a hydrogen fuel-cell vehicle is and how they work…
How does a hydrogen car work?
The key to a hydrogen electric car is the fuel-cell. It converts hydrogen into electricity, with the only by-products being heat and water. Most hydrogen cars use polymer exchange membrane (PEM) fuel cells; these consist of two electrodes. The hydrogen is stored in the form of gas in compressed air tanks and forced into the fuel cell. There, it's broken up by the catalyst, forming electrons. These electrons are harnessed and used to power the electric motor. The remaining hydrogen molecules, when mixed with oxygen, turn to water.
While the lithium-ion batteries in a conventional electric car store electricity, the fuel cells in a hydrogen car convert hydrogen into electricity. Many hydrogen cars also feature lithium-ion batteries, which store the electricity that has been produced. For example, the Vivaro-e Hydrogen can cover up to 31 miles on battery power alone, so you're not stuck if you run out of hydrogen on your journey.
Hence, the key difference between an electric and a hydrogen car is then where the electricity comes from. For electric cars it comes from the grid. For hydrogen cars, it comes from the hydrogen in its fuel tanks. A key advantage hydrogen cars have over electric cars is a longer driving range – often 300 miles or more – and the fact that they can be refuelled in minutes rather than hours.
Why aren't hydrogen cars more popular?
Hydrogen fuel-cell cars have been around for some time now, with the first-generation Toyota Mirai going into production back in 2015. However, the number of hydrogen filling stations In the UK has actually decreased in recent years.
There are only 10 currently in operation, with plans for just four more at the time of writing. In comparison, the UK's network of charging points for electric cars has grown exponentially over the past few years. 
Hydrogen may be the most abundant element in the universe, it also has to be harvested and processed before it goes into a car, which is a costly and complex process. Speaking of costs, hydrogen cars are very expensive. The Toyota Mirai for example starts from nearly £50,000, and again, few carmakers have yet to embrace the technology.
Can I buy a hydrogen car?
As we mentioned, there are just two hydrogen fuel-cell cars available in the UK: the Toyota Mirai and the Hyundai NEXO, however, the latter is available exclusively for businesses. Both are very expensive, with top-spec versions of the Mirai priced at close to £65,000. But, the UK's lack of hydrogen filling stations is still the biggest issue holding these cars back, so you need to do your research before purchasing to make sure that there's a refuelling station near you.
Partnership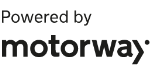 Need to sell your car?
Find your best offer from over 5,000+ dealers. It's that easy.
More hydrogen fuel-cell cars are being developed, though, such as hydrogen-powered versions of the Renault Master LCV and Vauxhall Vivaro-e van. Land Rover is also developing a hydrogen fuel-cell prototype based on the Defender, but that's all we know about the project so far. A version of the BMW X5 SUV with a hydrogen fuel-cell called the iX5 has been unveiled, too, but the German brand won't be offering fuel-cell cars for sale to the public until 2025.
Where can I buy hydrogen and where is my nearest hydrogen filling station?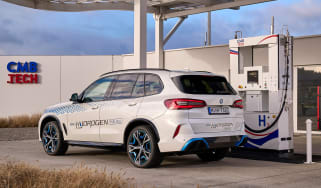 Where can I buy hydrogen and where is my nearest hydrogen filling station?
BMW iX5 Hydrogen: first drive in BMW's hydrogen fuel-cell SUV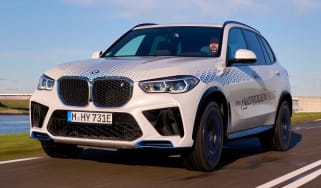 BMW iX5 Hydrogen: first drive in BMW's hydrogen fuel-cell SUV
BMW i4 facelift to topple Tesla with huge range and tech upgrades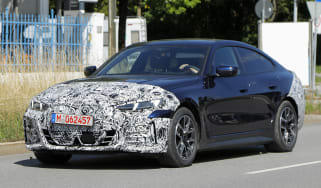 BMW i4 facelift to topple Tesla with huge range and tech upgrades
An updated version of the BMW i4 has been spotted testing, likely sporting a longer range and the latest technology
We've had a ride in the new electric MG Cyberster and it's NOT what we first thought…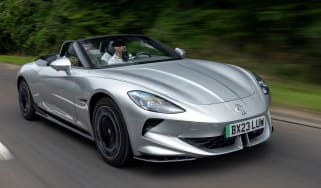 We've had a ride in the new electric MG Cyberster and it's NOT what we first thought…
The MG Cyberster is due to go on sale next year with up to 536bhp and scissor doors – and we've already had a ride in it