Polestar 2 2021: range expands and becomes more affordable
Polestar has added more affordable, single-motor powertrains to the 2 range and reduced the price of the dual-motor model by £4,000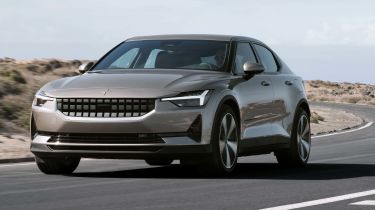 The Polestar 2 range has been expanded to include two new single-motor options, including a £39,900 standard-range model. Polestar's first mainstream car was launched in 2020 to great fanfare as a rival to the Tesla Model 3 and Ford Mustang Mach-E.
The new standard-range single-motor car produces 221bhp and uses a smaller 64kWh battery, compared to the 78kWh one in the long-range, dual-motor Polestar 2. Prices for the entry-level model start from £39,900. The new long-range single-motor model sees a power increase to 228bhp, with prices starting at £42,900.
Polestar claims the maximum range for the new standard-range model is 276 miles, while the long-range single-motor Polestar 2 can cover up to 337 miles on a single charge. The dual-motor Polestar 2s will still produce 402bhp, and have a maximum range of around 300 miles. 
At launch, that long-range dual-motor Polestar 2 had a starting price of £49,900, but this has now been reduced to £45,900 – likely because the Plus and Pilot packs that were standard on launch models are now optional. Despite these pricing tweaks, no Polestar 2 is eligible for the UK government's plug-in car grant (PiCG), which only applies to sub-£35,000 cars, but both the standard and long-range single-motor models do cost less than their direct Tesla Model 3 rivals.
The cheaper Polestar 2s don't lose any standard equipment compared to the top-spec models; Polestar says this is because it's committed to maintaining the premium quality of the range. The Plus and Pilot packs are available on the new models, but the Performance pack isn't. All Polestar 2s come with 19-inch wheels, signature LED light designs front and rear, a rear-view camera, front and rear parking sensors, Polestar's signature frameless mirrors and a vegan-friendly interior.
The Plus Pack (£4,000) adds a panoramic glass roof, 13-speaker Harman Karmon audio system, WeaveTech vegan upholstery, Black Ash deco panels, fully electric heated front seats with memory, heated rear seats, steering wheel and wiper blades, and a new heat pump. The Pilot Pack (£3,000) includes additional safety and driver-assistance features, like Pixel LED headlights, adaptive cruise control, a 360-degree surround-view camera, all-round parking sensors, blind-spot monitoring and rear collision warnings.
Speaking about the new trim levels Polestar CEO Thomas Ingenlath said: "2021 is the year in which Polestar 2 will really gain momentum. We launched with a strong offer, which has set a great tone for the car. Now, we expand the offering with additional versions – each maintaining its unique design, premium quality and fun driving experience."
Online orders are now open for the new Polestar 2 models, and test drives from Polestar Spaces are expected to resume in September 2021.
Polestar 2 Performance Pack
Dual-motor Polestar 2s are available with the Performance Pack (£5,000), which adds Öhlins dampers, Brembo brakes and 20-inch forged wheels for better handling. The Performance Pack option also introduces a gold finish to the seat belts, brake callipers and valve caps.
The dampers are adjustable in 22 different ways, allowing drivers to tailor the car's ride and handling to their taste in a much more fine-grained way than regular 'normal', 'comfort' and 'sport' presets, according to Polestar. The company adds that the pack's Brembo brakes have been "designed for optimum performance in all conditions, with quick response regardless of temperature and use". The braking system incorporates a low-drag system that prevents pads from dragging on the brake disc and reduces noise and resistance.
Partnership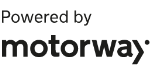 Need to sell your car?
Find your best offer from over 5,000+ dealers. It's that easy.
The launch edition will also arrive with Pilot and Plus packages as standard: the former includes a suite of active driver aids – such as adaptive cruise control, blind-spot monitoring and lane-keeping assistance – while the latter brings with it a panoramic roof, a heated steering wheel and a Harmon Kardon sound system. Three years of routine servicing and maintenance are included, too, and buyers have a choice of six exterior colours and three interior schemes.
Range, battery, charging, power and performance
The dual-motor long-range version of the four-door fastback offers a range of around 300 miles courtesy of a 78kWh battery. The Tesla Model 3 rival features two electric motors, combining to deliver 402bhp, 660Nm of torque and four-wheel drive. This translates into a 0-62mph time of less than five seconds. The Polestar 2 is built on Volvo's Compact Modular Architecture (CMA) platform and the company says road noise is down by 3.7dB compared with a traditional chassis.
The new entry-level standard-range Polestar 2 produces 221bhp from its single electric motor, and uses a smaller 64kWh battery, compared to the 78kWh one in the long-range variants. As a result, the standard-range model has a maximum range of 276 miles. Earlier in 2020, Polestar also introduced a new long-range single-motor model which gets a slight power increase to 228bhp, and can cover up to 337 miles on a single charge according to Polestar.
In June 2020, Polestar announced that it had partnered with charging service provider Plugsurfing to give its customers access to a Europe-wide network of over 195,000 charging points. The service allows owners to use their car's Plugsurfing RFID tag to access and pay for the use of chargers across Europe.
Polestar says this system removes the need for multiple apps and accounts with different charging service providers, thereby streamlining the ownership experience. It also removes the need for a foreign bank account or phone number when charging your car abroad, Polestar says. Polestar says customers will be advised how to best use the car's built-in Google Maps sat nav to locate relevant chargers and make best use of their Plugsurfing account.
Interior & practicality
Inside, the Polestar 2 features an infotainment system "powered by Android", which allows the firm to embed features such as Google Maps and Google Assistant. Functions can be controlled using the 11-inch touchscreen or via voice control, while phone-as-key technology senses when drivers are approaching the vehicle. In turn, this enables car sharing and pick-up and delivery services.
A digital instrument cluster can be found behind the steering wheel, which displays range and charging information via enlarged graphics so that drivers can easily see the car's status from outside the vehicle. "We decided to bring something different to the segment," said Polestar's head of design, Maximilian Missoni. "Our avant-garde design has evolved from Polestar 1 into an edgier, bolder statement.
"We have also designed a standard vegan interior with progressive textiles that will appeal to the forward-thinking audience who will subscribe to Polestar 2." LED headlights and frameless wing mirrors – which light up the panoramic glass roof with Polestar logo as drivers approach – are included as well.
Elsewhere, the Polestar 2 fits 440 litres of luggage – 405 in the boot and a further 35 in the 'frunk'. Additionally, the car has been rated for towing up to 1,500kg, bettering the Jaguar I-Pace but falling short of the Audi e-tron, Mercedes EQC and Tesla Model X. The tow bar is an optional extra priced at £1,000 for UK customers. The car is also compatible with a roof-rack accessory that supports up to 75kg.
Safety
In April 2020, Polestar detailed the 2's impressive safety credentials. It's the first fully electric car that the Volvo Car Group has crash-tested and also introduces new airbag technology for front passengers along with what Polestar called its Acoustic Vehicle Alert System (AVAS). Sound engineers working on the car have designed the AVAS system – which plays a sound to alert pedestrians to the car's presence at low speed – to sound unlike any other electric car, while avoiding what it calls the "symphonic spaceship" noise that some electric cars produce.
Polestar has paid particular attention to protecting the car's battery in a crash: the battery is automatically disconnected in the event of an accident and is protected by a solid aluminium block to help prevent dangerous damage. Elsewhere, the Polestar 2 features an updated version of the Volvo Car Group's Advanced Driver Assistance System (ADAS), which includes sophisticated semi-autonomous features that can help with acceleration, braking and steering at speeds of up to 81mph.
Polestar 2 now with 395-mile range and faster charging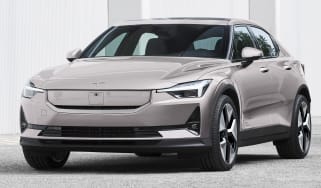 Polestar 2 now with 395-mile range and faster charging
New electric cars coming in 2023 and beyond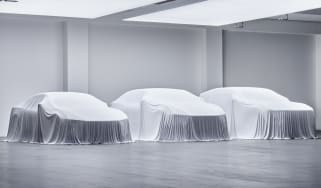 New electric cars coming in 2023 and beyond
With electric cars making up an ever-increasing proportion of sales, the industry is working flat out to launch new models – here's what's on the way …
Volvo EX30 electric SUV: prices, specs and ride review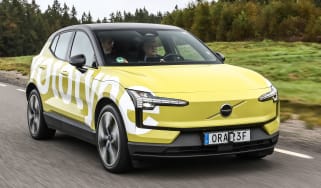 Volvo EX30 electric SUV: prices, specs and ride review
We ride shotgun in Volvo's smallest electric car, which is set to undercut rivals like the Kia Niro EV
"Everyone wins in the switch to EVs. We must hold our nerve on the 2030 ICE ban"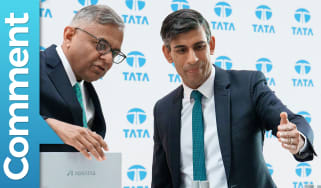 "Everyone wins in the switch to EVs. We must hold our nerve on the 2030 ICE ban"
DrivingElectric's Tom Jervis thinks the government's rollback on the 2030 petrol and diesel ban is a blunder that could kill EV consumer confidence