Polestar 1: specs, price and on-sale date
The plug-in hybrid Polestar 1 coupe is entering its final production run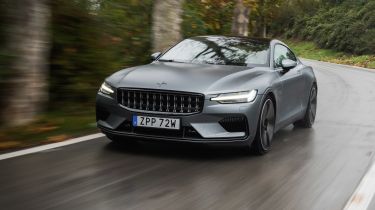 Polestar has announced the final production run of its Polestar 1 plug-in hybrid coupe. The model is both the first and last car with a combustion engine that the Volvo spinoff brand will produce; from here on in, it's electric-only, starting with the Polestar 2 coupe-SUV.
Build slots for this final production run can be reserved exclusively at Polestar's website. All cars are built in the brand's facility in Chengdu, China, and it's expected production will draw to a close by the end of 2021.
Polestar 1 styling
It was billed as the first car from Polestar, but Volvo's influence is obvious in the way the Polestar 1 looks. Effectively, it's a shorter, 2+2 coupe version of the Volvo S90 saloon. The grille and 'Thor's Hammer' headlights certainly look very like what you see on the front of everything from the V40 to the XC90.
Inside, too, the arrangement of the dashboard – with its large, portrait touchscreen – the air vents and even the gear selector are all pure Volvo. Mind you, that's no bad thing, as Volvo makes some of the smartest and most comfortable interiors on the market. The one thing you'll notice from these pictures is that the steering wheel is on the left, as it is on every Polestar 1.
Performance
Hailed as an 'electric performance hybrid', the Polestar 1 certainly has the vital statistics to back up the name. It combines a turbocharged 2.0-litre engine that powers the front wheels with a starter-motor generator and electric motors to power the rear wheels, and the result is a total output of 599bhp and a 0-62mph time of just over four seconds.
And with a 34kWh battery, the company says the Polestar 1 can run for 80 zero-emission miles at motorway speeds. To cope with the performance, the Polestar 1 has active suspension developed by specialist Ohlins that can be configured by the driver. According to Polestar, the suspension can react to changes in the road surface in less than two milliseconds.
Price
If you want to, you can buy a Polestar 1 outright – from £139,000 – but the car is also available through a subscription service. Owners take out a two or three-year subscription, with the monthly payment also covering insurance and maintenance. At the end of the period, the car is replaced by a new model, with the old one refurbished and being offered as a used car.
Best plug-in hybrid cars 2021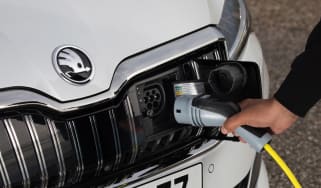 Best plug-in hybrid cars 2021
The best plug-in hybrid cars offer great fuel economy and very low running costs as long as you keep their batteries charged
Aston Martin plans for 90% electrification of its range by 2030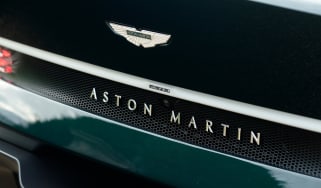 Aston Martin plans for 90% electrification of its range by 2030
British luxury brand confirms that it has plans for an electric car and plug-in hybrids as 2030 ban looms