Polestar 1: specs, price and on-sale date
The plug-in hybrid Polestar 1 coupe special edition celebrates the car's final production run
With only a few build slots left in the final production run of the plug-in hybrid coupe, Polestar has unveiled a special edition of the Polestar 1 to mark the end of production later this year.
Only 25 examples of the special-edition Polestar 1 will be built, with distinctive matte gold paint, black wheels and matching black leather interior with gold stitching. The standard matte paint pushes the asking price for this car to £143,500, up from the regular version's £139,000.
The Polestar 1 is the brand's first and last car to come with a combustion engine. The Polestar 2 electric coupe-SUV was the brand's follow-up car, with the Polestar Precept saloon expected to arrive in 2023. You can see what else we put alongside the Polestar 1 in our list of the best hybrid and electric sports cars here.
Polestar 1 styling
It was billed as the first car from Polestar, but Volvo's influence is obvious in the way the Polestar 1 looks. Effectively, it's a shorter, 2+2 coupe version of the Volvo S90 saloon. The grille and 'Thor's Hammer' headlights certainly look very like what you see on the front of everything from the S60 to the XC90.
Inside, too, the arrangement of the dashboard – with its large, portrait touchscreen – the air vents and even the gear selector are all pure Volvo. Mind you, that's no bad thing, as Volvo makes some of the smartest and most comfortable interiors on the market. The one thing you'll notice from these pictures is that the steering wheel is on the left, as it is on every Polestar 1.
Performance
Hailed as an 'electric performance hybrid', the Polestar 1 certainly has the vital statistics to back up the name. It combines a turbocharged 2.0-litre engine that powers the front wheels with a starter-motor generator and electric motors to power the rear wheels, and the result is a total output of 599bhp and a 0-62mph time of just over four seconds.
And with a 34kWh battery, the company says the Polestar 1 can run for 80 zero-emission miles at motorway speeds. To cope with the performance, the Polestar 1 has active suspension developed by specialist Ohlins that can be configured by the driver. According to Polestar, the suspension can react to changes in the road surface in less than two milliseconds.
Price
The special edition Polestar 1 costs £143,500, whereas the regular Polestar 1 starts from £139,000. But the regular car is also available through a subscription service. Owners take out a two or three-year subscription, with the monthly payment also covering insurance and maintenance. At the end of the period, the car is replaced by a new model, with the old one refurbished and being offered as a used car.
Tesla Model 3 facelift will be a double-edged sword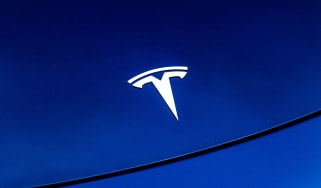 Tesla Model 3 facelift will be a double-edged sword
Tesla's updated EV will have an improved interior, greater range and a more affordable price – as well as one unfortunate drawback
Electric Ford Puma could become the UK's best-selling EV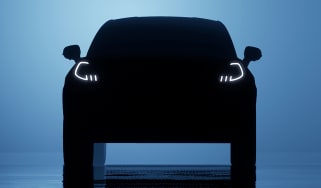 Electric Ford Puma could become the UK's best-selling EV
The Ford Puma EV is set to arrive in 2024 with a range of over 200 miles and a tweaked exterior design
Vauxhall Astra Electric: price, range and video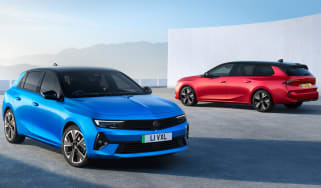 Vauxhall Astra Electric: price, range and video
The new Astra Electric shares its parts with the Peugeot e-308, with first deliveries due soon