Ford Mustang hybrid 2020: specs and on-sale date
Yes, you read that right: Ford is going to produce a hybrid Mustang – it's due in 2020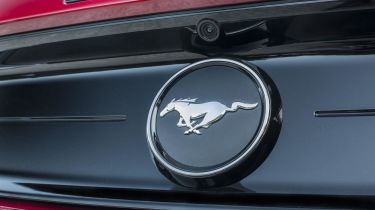 Putting a hybrid powertrain into a classic American muscle car like the Mustang might sound like sacrilege, but that's exactly what Ford is going to do. 
The hybrid Mustang is set to go on sale in North America first, before being introduced to other markets around the world. It's expected to be a conventional hybrid, rather than a plug-in, but the company hasn't confirmed any details of the car's powertrain.
We expect that it'll use the 2.3-litre four-cylinder EcoBoost engine already in the basic Mustang. By adding an electric motor, Ford should be able to generate roughly the same levels of power and torque as the current V8.
The new petrol-electric Mustang was announced in 2017 and is one of 13 electrified Ford vehicles due to go on sale in the next five years. The list also includes hybrid versions of the Ford Transit Custom van and Ford F-150 pickup truck, although only the former will definitely come to the UK.
Ford is also set to launch a new electric small SUV with a claimed range of 300 miles, but again, details on this new vehicle are very scarce. All Ford has said so far is that the new model will look 'nothing like' any of the cars it has on sale at the moment and should go on sale in 2020.