First look at new Polestar 3 electric SUV
The Polestar 3 large SUV will be followed by a sporty coupe-SUV called the Polestar 4 in 2023 and a luxury saloon called the Polestar 5 in 2024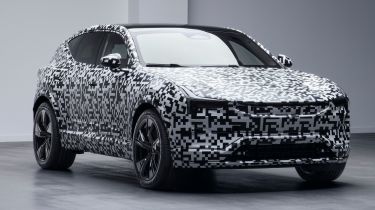 Polestar has provided us with our best look yet at its first pure-electric SUV and third model to go into production, the Polestar 3. When it launches in 2022, the 3 will take on the Tesla Model X, Audi e-tron and BMW iX, and will reportedly be priced to compete with the Porsche Cayenne, with an expected starting figure of around €75,000 (£64,000).
Other than that, however, details remain thin on the ground regarding the new zero-emissions SUV. We do know that the 3 will be manufactured in South Carolina in the US, alongside Volvos at the Swedish company's Ridgeville plant in the state. Polestar has also disclosed that the 3 will in time offer an autonomous motorway driving system, likely to be similar to Tesla's 'Autopilot' setup. 
The heavily camouflaged model shown in the teaser image doesn't reveal a great deal of detail about the new SUV's styling, other than its front grille looks to share some cues with the Polestar 2 coupe-SUV and Polestar 1 plug-in hybrid performance car, as well as the Polestar Precept concept that'll give rise to the Polestar 5 flagship saloon.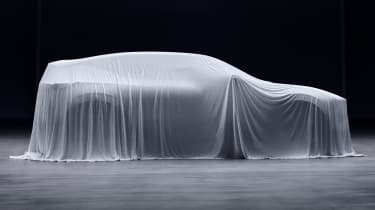 However, Polestar design director Max Missoni has previously suggested that the car will introduce a fresh design direction for the company. Missoni said: "[The Polestar 3] will be a high-performance SUV that's a different car in its bodystyle, but I would say the Precept serves as a precursor to the design language that you will see in that car," he said.
There's not a lot of information about the Polestar 3's mechanicals yet, but we expect a range of over 300 miles on a full battery is likely. Performance will be impressive, while the brand's affinity with Ohlins suspension will likely result in a sophisticated setup in that department. Polestar's largest car will be the first to use the SPA2 platform, developed by its parent company Volvo to underpin its larger cars. We reckon this means the Polestar 3 will approach the Volvo XC90 in terms of size.
"The Polestar 3 will be a coupe-style SUV and it's not our plan to do a re-skinned XC90 or anything like that," Polestar chief operating officer Johnathan Goodman has said. "The XC90 is very much a Volvo car; the Polestar 3 will be about driveability, it'll be about design and about offering something different."
Polestar 5: production version of Precept concept previewed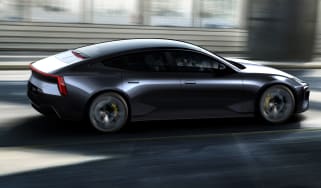 Polestar 5: production version of Precept concept previewed
Polestar Project Zero aims to be world's first climate-neutral car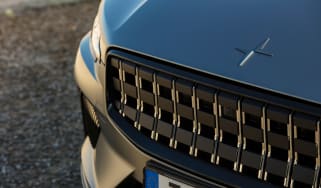 Polestar Project Zero aims to be world's first climate-neutral car
Top 10 best seven-seater electric and hybrid cars 2021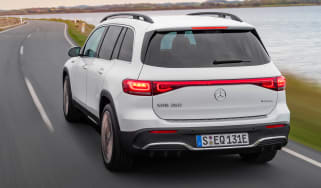 Top 10 best seven-seater electric and hybrid cars 2021
If the regular crop of electrified SUVs and family cars don't provide enough practicality for you, then take a closer look at the range of electric an…
Top 6 best hybrid hatchbacks 2021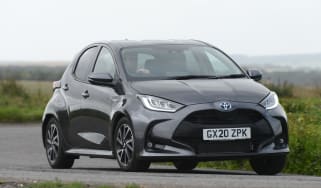 Top 6 best hybrid hatchbacks 2021
A hybrid hatchback is just as practical as a normal hatchback, but with even lower running costs. These are the best on sale in 2021
Complete guide to the BP Pulse (formerly Polar Plus) charging network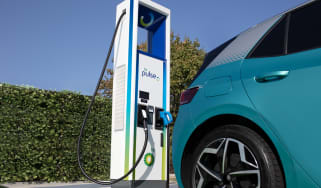 Complete guide to the BP Pulse (formerly Polar Plus) charging network
This is how to charge your electric or plug-in hybrid car on the BP Pulse public charging network (which was formerly known as the Polar Plus network)