Nissan Leaf replacement will be a crossover SUV
The popular hatchback's replacement will use the same platform as the Nissan Ariya family SUV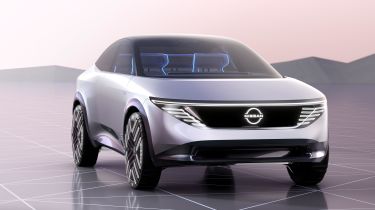 After more than a decade on showroom floors, the Nissan Leaf as we know it will soon be replaced by an all-new crossover SUV. The popular electric hatchback's successor will use the same technology as the brand's recently launched Ariya electric SUV – and we've even had a first look at its styling.
Nissan's Chill Out concept from 2021 (above) is expected to inspire the Leaf replacement's looks. It features a slightly raised ride height, a coupe-like roofline and a sharply angled tailgate similar to that of the latest Nissan Z sports car. However, the production model is also expected to incorporate some design elements from the Ariya.
Nissan's European boss Guillaume Cartier confirmed in 2021 that the brand has no plans for a new Leaf hatchback. "We will be crossover, and we will be electrified," he told DrivingElectric. When asked directly if the car would sit alongside the Leaf in the range, Cartier said, "It will replace it. It will be the new platform, but the shape will be different." He didn't specify if the Leaf name would live on, or if Nissan will choose a new moniker.
The new crossover will sit on the same CMF-EV platform as the Ariya and the Renault Megane E-TECH Electric – which is actually a similar size to the current Leaf hatchback. We expect the Leaf's replacement will be offered with similar power output and battery options to the Megane E-TECH, including up to 215bhp and 300Nm of torque from a single electric motor, and up to a 60kWh battery – good for 292 miles of range in the Renault.
The Leaf's replacement is expected to launch in 2024 and will be built at Nissan's Sunderland plant in the northeast of England. It'll be produced in a new EV manufacturing hub called EV36Zero that represents an overall investment of around £1 billion from Nissan and its partner, battery manufacturer Envision AESC.
Nissan has confirmed it'll launch 15 new electric cars between now and 2030, including the new Ariya family SUV, the Townstar compact panel van, an electric Micra successor using same underpinnings as the forthcoming Renault 5, and the Nissan Leaf replacement.
Top 10 cheapest electric cars 2023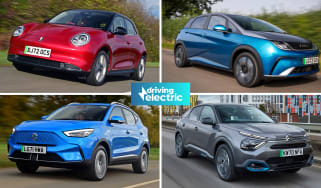 Top 10 cheapest electric cars 2023
Top 10 best used electric cars 2023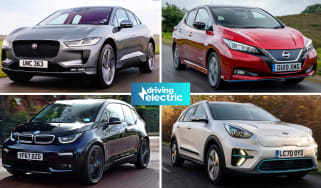 Top 10 best used electric cars 2023
New Nissan Townstar electric van is cheaper than a Citroen e-Berlingo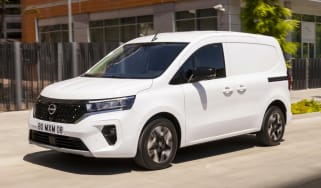 New Nissan Townstar electric van is cheaper than a Citroen e-Berlingo
New Fisker Ocean Sport washes up in the UK: £36k for a 288-mile range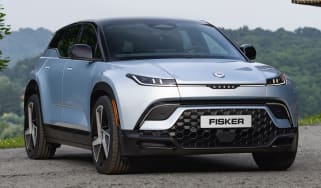 New Fisker Ocean Sport washes up in the UK: £36k for a 288-mile range
American EV startup Fisker has just launched its entry-level Ocean SUV in the UK, with a range of up to 288 miles
First contact: facelifted Kia EV6 will look even more like a UFO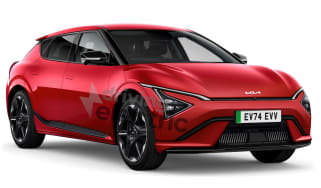 First contact: facelifted Kia EV6 will look even more like a UFO
Kia is readying an update for the EV6 crossover, which is set to include a new face and tech from the larger EV9
Big price cut: Electric Renault Megane prices slashed in time for Christmas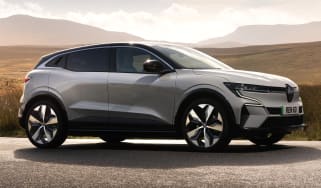 Big price cut: Electric Renault Megane prices slashed in time for Christmas
Renault Megane E-Tech gets a price drop of up to £3,500, bringing the starting price to just £34,495