Electric BYD Dolphin is Carbuyer Car of the Year
No fewer than 11 electrified cars lauded at the 2024 Carbuyer Best Car Awards, with newcomer topping the tables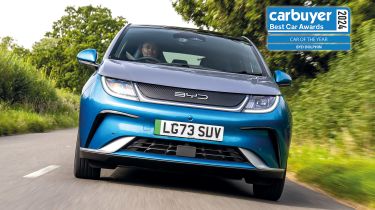 The BYD Dolphin has been named Carbuyer.co.uk's Best Small Electric Car and overall Car of the Year, in its annual rundown of the top cars on sale. A total of 11 electrified models were recognised across 19 categories in the DrivingElectric sister site's 2024 awards.
Carbuyer's team of experienced judges said: "Compact on the outside, spacious on the inside, the BYD Dolphin is efficient, good to drive, loaded with tech and, with the bigger of the two batteries, comes with a sensible real-world range. It might not be pocket change, but the Dolphin costs a good chunk less than its mainstream rivals.
"It really is quite extraordinary how a brand you've never heard of – albeit one that sells millions of cars in its home market – can so drastically undercut the competition and still offer such a compelling package. The BYD Dolphin isn't a cheap car, it's a great-value car. There's a difference."
In response, Bono Ge, Country Manager of BYD UK, said: "We are immensely proud of the BYD Dolphin's accomplishments in winning the Carbuyer.co.uk Car of the Year and Small Electric Car of the Year awards. This recognition reflects our commitment to advancing electric mobility and providing consumers with exceptional choices that align with their environmental values."
The BYD led the pack, with other notable mentions including the MG4 (Best Family Electric Car) and Volkswagen ID. Buzz (Best Large Electric Car). Both of the company car categories were occupied by EVs as well, with the Cupra Born and Tesla Model Y being awarded Best Small Company Car and Best Company Car respectively.
Best Plug-in Hybrid went to the Mercedes C 300 e, while Best Large Plug-in Hybrid was awarded to the Lexus NX – both for the second year in a row. The final electrified category went to the latest Honda Civic, Carbuyer's Best Hybrid for 2024.
But that's not all, because a number of more conventional categories also featured cars that are also available with electrified powertrains. Best Small Family Car, for example, was given to the latest Hyundai Kona, which comes with a choice of petrol, hybrid and pure-electric powertrains. The Skoda Octavia Estate was awarded Best Estate Car; while not currently offered as a hybrid, Carbuyer's top load-lugger was previously available in plug-in iV form.
Even Carbuyer's tip as the Best Hot SUV comes as a PHEV. The website made mention of the fire-breathing petrol version, but the Cupra Formentor is also available as a fleet-friendly hybrid.
You can see the full list of winners, plus watch the full Carbuyer Best Car Awards 2024 video, at carbuyer.co.uk now.
New Ora 03: naming strategy killed the Funky Cat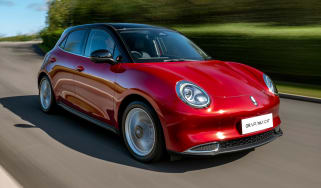 New Ora 03: naming strategy killed the Funky Cat
Electric Renault Twingo revealed as £17k rival to Citroen e-C3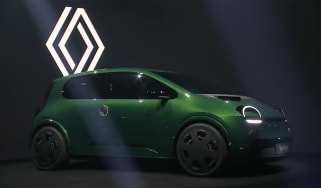 Electric Renault Twingo revealed as £17k rival to Citroen e-C3
DrivingElectric Awards 2024: the winners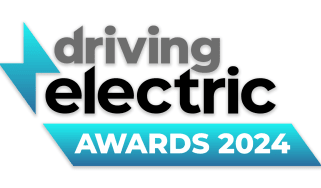 DrivingElectric Awards 2024: the winners
We celebrate the very best products in the EV world
Tesla Cybertruck: pricing and specs for Elon Musk's electric pickup truck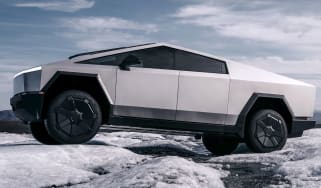 Tesla Cybertruck: pricing and specs for Elon Musk's electric pickup truck
The Tesla pickup truck is now on sale, with a range of up to 340 miles and a starting price of just over $60,000