Green NCAP whole life car emissions study confirms small EVs are greenest
Fiat 500 and Renault ZOE are kindest to the environment, but findings prove some diesels greener than large electric SUVs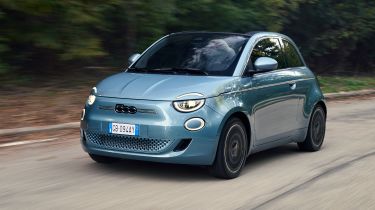 A Life Cycle Assessment (LCA) study by Green NCAP has revealed small electric cars are the kindest to the environment. The study looks at several elements – from production and tailpipe emissions, right through to end of life recyclability.
The inaugural results cover 61 popular makes and models, with Green NCAP calculating "the estimated total life cycle greenhouse gas emissions and primary energy demand" for each car. The findings look at each model over 16 years and 240,000km (around 149,000 miles).
Perhaps unsurprisingly, the most efficient model when looking at whole life costs, is the latest Fiat 500. Green NCAP's calculations suggest the electric city car contributes a total 31 tonnes of CO2 "from cradle to grave" – with the Renault ZOE and Hyundai Kona 39kWh finishing joint second, accounting for 34 tonnes of CO2 over the same mileage and time period.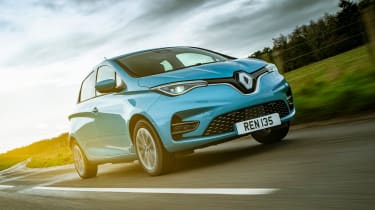 According to Green NCAP, the numbers are based on the "current forecast about changing average energy mix of the 27 European Union member states and the United Kingdom". The findings prove that for combustion-engined (ICE) vehicles, the burning of petrol and diesel is what accounts for "most of the life cycle emissions and energy demand". But for electric cars, the production phase "on average accounts for a larger share of the total".
Six of the top 10 cars assessed by Green NCAP are pure-electric. The Volkswagen ID.3 (35 tonnes of CO2) finished fourth, with the Lexus UX 300e and Nissan Leaf e+ (both 38 tonnes) in joint fifth. However, sixth to 10th comprised a mix of petrol, diesel and hybrid cars, with the Toyota Prius, Skoda Octavia Estate, SEAT Ibiza and Peugeot 208 completing the rundown.
Anomalies include the electric Ford Mustang Mach-E, which Green NCAP's lifetime analysis calculated as less environmentally-friendly than a diesel Octavia; the Skoda's 42 tonnes total pipped the Ford's 46 tonnes of CO2 over 16 years and 240,000km.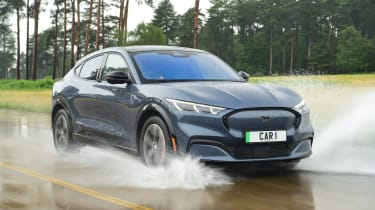 Referencing the Mustang's rating, Green NCAP said: "while compact and mid-sized BEVs (battery-electric vehicles) show slightly less lifecycle emissions than conventional cars, big and powerful BEVs may be in the same range as most diesel or petrol vehicles". It also notes that the production of big batteries and heavy components contributes significantly to a car's lifetime CO2 footprint.
The hydrogen-powered Hyundai NEXO performed particularly poorly, too, with Green NCAP placing it only slightly ahead of the petrol-powered Mazda CX-30; the former emitting two tonnes less CO2 (58 tonnes versus 60 tonnes) over the specified time and mileage.
Other popular models rated in Green NCAP's latest results include the Volkswagen Golf TSI (48 tonnes CO2), the Ford Puma (49 tonnes) and the BMW 118i (53 tonnes). 
Plug-in hybrid (PHEV) models didn't perform particularly well, with the latest Golf GTE accounting for an average 52 tonnes of CO2 – four tonnes more than its pure-petrol sibling. The outgoing Mitsubishi Outlander PHEV was worse still with Green NCAP calculating a whole-life CO2 cost of 70 tonnes. 
However, it's worth noting that PHEVs like the Outlander have the ability to post much lower lifetime CO2 numbers if their owners regularly plug in; the difference between Green NCAP's 'best' and 'worst' calculations is "especially stark" for plug-in hybrids.
Top 10 best plug-in hybrid SUVs 2022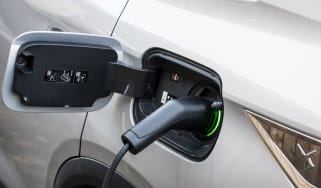 Top 10 best plug-in hybrid SUVs 2022
The finest plug-in hybrid SUVs offer low running costs, enough electric range for daily use and excellent practicality. These are the best plug-in hyb…
Top 10 best hybrid cars 2022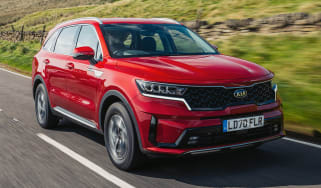 Top 10 best hybrid cars 2022
The best hybrid cars on sale in the UK right now will help reduce your fuel bills without needing to be plugged in. These are our favourites...
Best electric-car deals UK 2022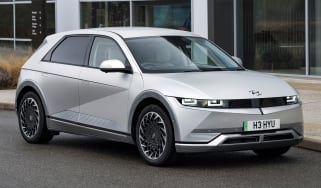 Best electric-car deals UK 2022
Looking to buy a new electric car using Personal Contract Purchase (PCP) finance? Here are the deals on offer from electric-car manufacturers right no…