New petrol and diesel cars to be banned in 2030
The UK Government has again brought forward its plans for combustion-engined car ban; plug-in hybrid sales will continue until 2035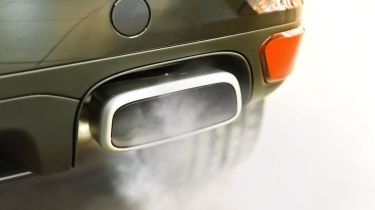 The Government has announced that its proposed ban on the sale of new petrol and diesel cars will be brought forward from 2035 to 2030 – a date that started as 2040 when plans first surfaced in 2017. The ban will see all new purely petrol and diesel-engined cars banned from sale, with plug-in hybrid sales allowed to continue until 2035.
The government indicates that cars capable of travelling a 'significant distance' with no tailpipe emissions – including plug-in hybrids and full hybrids – will get that five-year reprieve, but doesn't specify exactly what distance will qualify.
The updated proposal forms part of the Government's wider 'Ten Point Plan' for a carbon-neutral UK by 2050. It was announced in an official statement by Prime Minister Boris Johnson, who said: "Although this year [2020] has taken a very different path to the one we expected, I haven't lost sight of our ambitious plans to level up across the country. My Ten Point Plan will create, support and protect hundreds of thousands of green jobs, whilst making strides towards net zero by 2050.
"Our green industrial revolution will be powered by the wind turbines of Scotland and the North East, propelled by the electric vehicles made in the Midlands and advanced by the latest technologies developed in Wales, so we can look ahead to a more prosperous, greener future," he stated.
This most recent shift in the ban date comes over two years after the Government's original announcement for a ban on new petrol and diesel cars by 2040 in 2017 – a proposal which did not include hybrids or plug-in hybrids.
It's important to note that the Government's new plan is some way off becoming law – public consultation will take place and any resulting bill would need to pass successfully though Parliament. Other factors that could affect the deal's successful implementation include future general elections and the added complexity of Brexit.
Should the Government's plan come to fruition, the new-car market in the UK would consist entirely of electric and hydrogen vehicles from 2035 onwards. It's not yet clear what would happen to the millions of petrol, diesel and hybrid cars on UK roads in that case.
Best electric mopeds 2021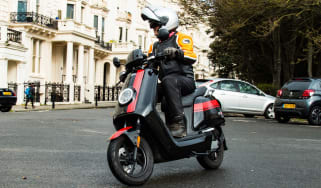 Best electric mopeds 2021
We run down the best electric mopeds you can buy, from some mainstream and some not so well known names
Best electric motorbikes 2021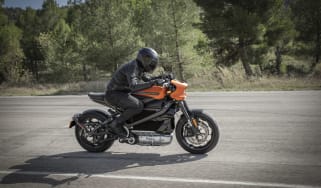 Best electric motorbikes 2021
More and more brands are getting in on the electric motorcycle action. Here's our pick of what's out there right now
Can solar panels charge an electric car?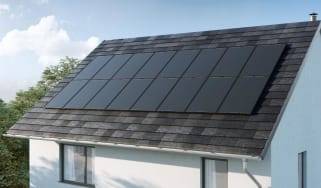 Can solar panels charge an electric car?
Charging your electric car with solar panels is a great way to save money in the long run. We explain why...