2022 Mercedes EQE electric SUV: pictures, details and on-sale date
New Mercedes electric SUV spied testing ahead of 2022 release; will join smaller EQC and forthcoming larger EQS SUV in the range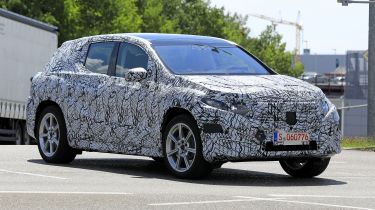 These spy shots are our first look at Mercedes' next pure-electric SUV, set to bring the brand's EQ model range to a total of six by 2022. The car will sit above the Mercedes EQA, EQB and EQC in the range, while offering a higher-riding alternative to the EQE Saloon; 2021's EQS saloon will top the range, as well as getting its own SUV variant.
Seen here testing under a comprehensive disguise, the SUV version of the EQE looks to share a similar front end to its saloon counterpart, with slim LED headlights and a large grille just about discernable under the dazzle camouflage. A tall roofline tapers down to meet the rear end, which itself is likely to feature a full-width LED light bar as found on the EQC. 
Unlike the current GLC-based Mercedes EQC, the EQE SUV will sit on the same electrified platform as the EQE saloon and both EQS saloon variants. The new underpinnings, named MEA, should prove lighter, more efficient and better for overall packaging than the brand's first effort.
As with other EQ models, the EQE is likely to be available with a range of different battery sizes and power outputs, similar to those offered by rivals including Tesla and Audi. It's likely that the top-performing models will easily pass the 350-mile mark for range, alongside punchy sub-five-second acceleration times.
It's not yet clear if Mercedes will replace the current EQC with a new version using its dedicated electric-vehicle platform; the SUV only arrived in 2019 and so is likely to stick around in its current form for a few years yet.
The new car shown here in our spy images will rival large electric SUVs like the Tesla Model X, but also take on higher-end versions of established rivals like the Jaguar I-Pace and Audi e-tron, plus BMW's forthcoming iX3. We're yet to see confirmation of any larger electric SUVs from those brands, but it's safe to assume it won't be long until each follows suit.
Mercedes EQE electric car: spy shots show electric saloon in testing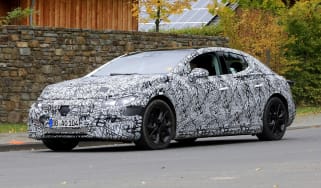 Mercedes EQE electric car: spy shots show electric saloon in testing
Best electric mopeds 2021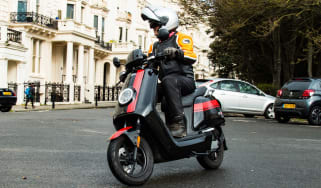 Best electric mopeds 2021
We run down the best electric mopeds you can buy, from some mainstream and some not so well known names
Best electric motorbikes 2021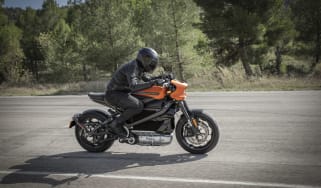 Best electric motorbikes 2021
More and more brands are getting in on the electric motorcycle action. Here's our pick of what's out there right now
Can solar panels charge an electric car?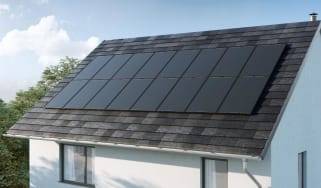 Can solar panels charge an electric car?
Charging your electric car with solar panels is a great way to save money in the long run. We explain why...