Mercedes plans 'compostable' electric-car battery
Super-ecological, graphene-based battery could be a reality in 15-20 years
Mercedes is developing a compostable battery that could be powering its electric cars within the next 15 to 20 years.   Prof. Andreas Hinntenach, senior manager for battery research at the company, described how the battery "is a little similar to a fuel cell. It's graphene-based and has a water-based electrolyte. It's very promising, and I've seen it work in labs, but it's at least 15 years down the road."
The organic, metal-free battery also promises to be very fast charging. This new technology was discussed in context of Mercedes' Ambition 2039 plan, which involves the company becoming carbon-neutral by 2039.
This includes key steps that'll eventually lead to what Hinntenach describes as a "cyclical battery production," where the company – in combination with new technology developments – can re-use precious metals and other materials already available to sustain an entirely carbon-neutral battery and vehicle production process.
In more near-term news, Hinntenach speculated that improvements in current lithium-ion battery technology "could see the range on [Mercedes] electric vehicles improve by some 20-25%" but in some cases it would be preferable to use that improved efficiency to save weight and retain a similar range.
Daimler (Mercedes' parent company) recently invested €20 billion in its network of nine battery plants. The facilities are located in Germany, Thailand, China, the US and Poland, and will help the company to achieve its more immediate aim of at least 50% of the vehicles it produces being plug-in hybrids or fully electric by 2030. Mercedes is also one of the founding members of the super-rapid IONITY charging network.   Mercedes currently produces various electric vehicles, including the pure-electric Mercedes EQC and Smart ForTwo, with plug-in hybrids offered across many of its mainstream models, including the GLE, E-Class, C-Class and A-Class.
New electric cars coming in 2023 and beyond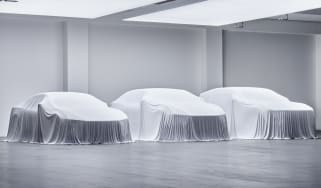 New electric cars coming in 2023 and beyond
With electric cars making up an ever-increasing proportion of sales, the industry is working flat out to launch new models – here's what's on the way …
New Toyota battery tech to deliver 500-mile EVs by 2026; 750-mile ranges to come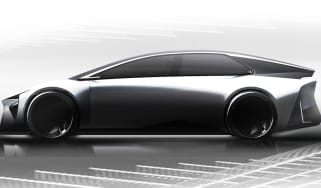 New Toyota battery tech to deliver 500-mile EVs by 2026; 750-mile ranges to come
Toyota has revealed details on its latest battery technology, set to underpin its next generation of EVs
New Fiat 600e SUV prices announced: £3,000 cheaper than a Jeep Avenger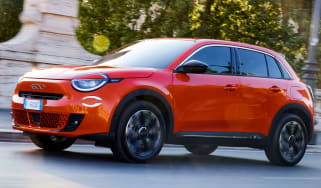 New Fiat 600e SUV prices announced: £3,000 cheaper than a Jeep Avenger
The larger sibling to the Fiat 500e gets a stylish SUV-like design and a 249-mile range