Hyundai launches Ioniq electric car sub-brand
New electric-only sub-brand will see Hyundai launch three electric models over the next four years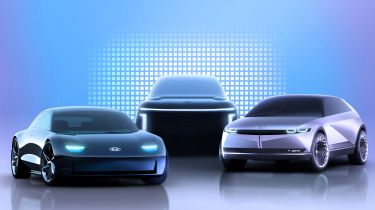 Hyundai has announced the launch of its all-new Ioniq electric sub-brand, which will see the introduction of three zero-emissions models over the next four years. The first – a production version of the Hyundai 45 concept – will arrive in early 2021.
Taking its name from Hyundai's established low-emission family hatchback, Ioniq will be a brand "dedicated to battery electric vehicles". All models will utilise the company's new E-GMP mechanical platform, developed with sister company Kia.
The first model to launch will be the Ioniq 5 – a production-ready mid-size electric SUV designed to rival cars like the forthcoming Tesla Model Y. Based on the Hyundai 45 concept, the Ioniq 5 will debut early in 2021.
After this will come the Ioniq 6, a model closely related to the Prophecy concept that was due for reveal at this year's cancelled Geneva Motor Show. The 6 will take the shape of a pure-electric executive saloon, and act as a halo product for the brand before a larger Ioniq 7 full-size SUV arrives by 2024.
The fact that the first model uses the 5 badge opens up the possibility for smaller Ioniq-branded cars later down the line. Hyundai admits there are "more innovative models to follow", but with the Ioniq 7 not due for another four years, cheaper versions aren't expected for some time.
Hyundai claims each Ioniq variant will follow a theme of "timeless value", whereby each is inspired by past models, but with a "bridge to the future". Initial images suggest the three launch cars will get their own unique style, albeit with strong common themes like distinctive LED lighting and bold surfacing. Each model will retain its Hyundai badging – unlike cars from the company's troubled Genesis brand, which was pulled from the UK market in 2017.
The maker also claims that the new mechanical platform will enable "fast charging capability" and "plentiful driving range". Given the Hyundai Kona Electric will do almost 300 miles on a charge, we can expect each of the new Ioniq models to at least match, if not better, existing models in this regard. Top-end versions could therefore manage a 400-mile electric range.
However, while the Hyundai Ioniq hatchback is unlikely to be replaced when it comes to the end of its life in 2022, the manufacturer will continue to sell models like the Kona Electric alongside the new Ioniq 5, 6 and 7.
Best plug-in hybrid SUVs 2021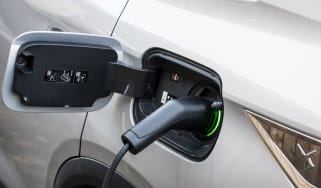 Best plug-in hybrid SUVs 2021
A good plug-in hybrid SUV should combine low running costs with excellent practicality. These are some of the best on sale right now
Best electric SUVs 2021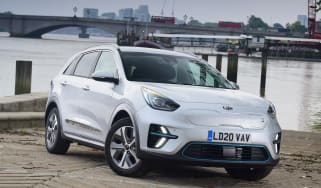 Best electric SUVs 2021
Our selection of the best electric SUVs you can buy features cars that promise to mix style, practicality and rock-bottom running costs
Longest range electric cars 2021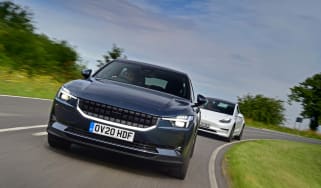 Longest range electric cars 2021
The range of electric cars is continually improving. Here are the top 10 models with the longest range on a single charge