Hyundai Ioniq 6: full prices and specs revealed
Hyundai's long-awaited follow-up to the Ioniq 5 is on sale now, with hot Ioniq 6 N still to come
The Hyundai Ioniq 6 is on sale now, priced from £46,745. That gets you a rear-wheel drive model in Premium trim, equipped with LED lights, 20-inch wheels, heated front and rear seats, plus Hyundai's dual-screen infotainment display. 
The range-topping Ultimate spec commands a premium of £3,500, adding ventilated memory seats, a sunroof and head-up display, plus other desirable features. Order books for the Hyundai Ioniq 6 First Edition opened on 9 November and sold out within 24 hours.
The Ioniq 6 is a sleek four-door saloon designed to rival the hugely popular Tesla Model 3, plus the BMW i4 and Polestar 2. It's the second of the company's new-age EVs, and joins the boxier Ioniq 5 hatchback in the line-up.
Hyundai Ioniq 6 prices and specs
Previously, only prices for the Ioniq 6 First Edition had been revealed. However, now we have details for both the rear and all-wheel drive versions, as well as the Premium and Ultimate specifications. All UK cars get a 77.4kWh battery for a range of between 322 and 338 miles depending on trim.
Premium cars get 20-inch alloy wheels, electrically-operated, heated front seats, heated rear seats, plus dual-zone climate control and a 12.3-inch central screen with sat-nav, Apple CarPlay and Android Auto. Every car comes with a suite of safety kit, as well as a heat pump and keyless entry. Prices start from £46,745 for the 225bhp single-motor, rear-wheel drive variant, with the more powerful 321bhp, dual-motor car costing £3,500 more.
Then there's the Ultimate trim, which also costs an extra £3,500 and is available in either single or dual-motor form. That means the top-spec, all-wheel drive car costs £53,745 – undercutting the limited-run First Edition model by £1,250.
Opting for the Ioniq 6 Ultimate brings leather-faced 'relaxation' seats, with ventilation, plus a memory function for the driver's seat. There's also a tilt and slide sunroof, head-up display and a Bose stereo, as well as additional safety features. Hyundai also allows customers to specify digital door mirrors on the Ultimate for £995.
The sold-out First Edition added a matte black finish, plus gloss black exterior trim and a choice of four paint options. Inside, there's leather seats, and First Edition floor mats, with 'Grey Tartan' highlights.
Hyundai Ioniq 6 range and charging
Hyundai initially claimed the Ioniq 6 would be capable of up to 382 miles on a charge – eight miles more than a Tesla Model 3 Long Range. But despite the Ioniq 6's aerodynamic body, official range stands at 338 miles for the rear-wheel drive car, dropping to 322 miles for the all-wheel drive model.
It's thought the Ioniq 6's range figure could improve over time thanks to over-the-air (OTA) software updates. Hyundai executive vice-president Thomas Schemera told DrivingElectric: "Software over the air will allow us to update key control systems, including the battery control system, for even better performance and enhance the ownership experience for customers."
Top-spec versions of the Ioniq 6 pair the 77.4kWh battery with a dual-motor setup for all-wheel-drive, 321bhp, 605Nm of torque and a 0-62mph time of just 5.1 seconds. Meanwhile, entry-level models feature a single 225bhp/350Nm electric motor for the rear wheels, powered by the same battery. This car will do 0-62mph in 7.4 seconds. 
Partnership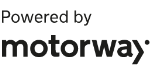 Need to sell your car?
Find your best offer from over 5,000+ dealers. It's that easy.
When asked about potential for more variants, Hyundai's chief designer SangYup Lee told us: "I can make a great hatchback out of that; a shooting brake," suggesting that a more practical model, akin to sister brand Genesis' GV70 Shooting Brake, shouldn't be ruled out. He also agreed that the Ioniq 6 would "make a great performance model", which Hyundai hinted at the possibility of with the RN22e we drove recently (further down).
The Ioniq 6 can charge at up to 175kW, while those fitted with the larger battery top out at 233kW. As a result, every model can be topped up from 10-80% capacity in under 18 minutes. That's thanks to the same EV-dedicated E-GMP underpinnings as the Ioniq 5, Kia EV6 and Genesis GV60, which features an 800-volt charging system.
Hyundai Ioniq 6 design and interior
Nicknamed the 'Electric Streamliner', the Ioniq 6 has an impressive drag coefficient of just 0.21Cd. But the striking-looking EV also draws heavily on the Hyundai Prophecy concept car for inspiration. Specifically, it retains the Prophecy's rakish, almost coupe-like roofline, ducktail spoiler and very short overhangs at the front and rear. 
Those short overhangs should help maximise cabin space, as will the electric saloon's 2.95-metre wheelbase, which is roughly the same as a BMW 5 Series' and longer than that of its main rival, the Tesla Model 3. The Ioniq 6 is generally longer than the Model 3 as well, measuring 4.85 metres end-to-end. 
Meanwhile, optional digital door mirrors, active air intakes and flush doorhandles should all help reduce drag, although regular mirrors are likely to come as standard. Some of the Ioniq 5's more unique styling details have also been carried over to its saloon stablemate, including square LED lights and bold surfacing. Customers will have a choice of 12 paint shades – all made from vegetable oils.
The car's dual-screen infotainment setup comes straight out of the Ioniq 5, too; it consists of a 12-inch digital driver's display and 12-inch central touchscreen. Below that are a row of shortcut buttons and a touch-sensitive panel for adjusting the cabin temperature. 
The Ioniq 6's slightly squared-off steering wheel features interactive LED lights in the centre, which light up to show the battery's state of charge and flash green when the car is fully topped up. They also illuminate when you're using the virtual assistant. There are still physical buttons for various functions on the wheel, while unusually, the window switches up front have been moved from the doors to the centre console.
The cabin also includes 64-colour ambient lighting front and rear, plus a completely flat floor, and is finished using sustainable materials like processed leather, recycled plastics and fishing nets – the latter used for the seats and carpets respectively. 
Other technology featured includes vehicle-to-load (V2L) charging and an 'e-ASD' (Electric Active Sound Design) that adds a spaceship-like sound to the cabin, which changes based on how the car is being driven. There's also an 'EV performance tune-up' system that enables you to tweak the steering weight, electric-motor power and accelerator pedal sensitivity among other settings.
However, the Ioniq 6 doesn't feature a hatchback like the Polestar 2 or BMW i4, instead having a narrow, letterbox-style boot opening as found on the Tesla Model 3. The Hyundai's boot measures 401 litres – shy of all three of its main rivals – but there is an additional 45 litres in the nose.
Hyundai Ioniq 6 N? We drive the RN22e concept
Considering that we know a high-performance version of the Ioniq 5 from Hyundai's N division is arriving in 2023, it's not too much of a stretch to think a similar Ioniq 6 could be on the cards, too. The brand has even given us a glimpse of what a hot Ioniq 6 N could look like with the RN22e concept and allowed us the opportunity to take a drive. 
This bright blue rolling laboratory looks like the love child between the Ioniq 6 saloon and a touring car. It features Hyundai's latest technology, some of which will make an appearance in the Ioniq 5 N next year. It also uses the same E-GMP platform as the Ioniq 5 and Ioniq 6, not to mention the Kia EV6 and Genesis GV60, and two electric motors for a total power output of 577bhp and 740Nm of torque – the same as the Kia EV6 GT.
Then there's the new twin-clutch differential, which can send as much as 100% of drive to just one of the rear wheels, and works with the regenerative braking system to sharpen the handling abilities. It's all part of the N division's desire to maintain driver engagement in the world of EVs. 
The RN22e also received some new sound and vibration tech. The first is called 'N Sound+', and it gives the RN22e a distinctive (albeit entirely fake) growl – which is surprisingly effective. Meanwhile, the even more unique 'N e-shift' creates a virtual gearchange of sorts by interrupting the flow of power when the driver uses the paddle shifters behind the steering wheel, thus mimicking the feel of using a gearbox in a combustion-engined car.
As you'd expect from a 577bhp EV, the RN22e's performance is shocking. But the way it turns into a corner, and can come out the other end in a powerslide, is the real revelation here. The car feels far more agile than you'd think something that weighs more than two tonnes can be. When switched on, the e-shift cuts the peak power slightly, and you can feel the acceleration start to wane. 
When you do hit one of the paddles on the steering wheel, the shift isn't instantaneous and the system can be reluctant to 'change down' (as it were), even when your ear suggests it's the right moment to do so. We say ear because there's no 'rev' counter or gear indicators to rely on, but that's just one area for potential improvement if Hyundai plans to bring this tech to market.
We hope it does though, as the concept behind it is interesting, and you do feel more involved in the RN22e compared to some of the other high-performance EVs we've tested. The concept shows what Hyundai N can do when given an EV to work with, and it gets us excited about the Ioniq 5 N's 2023 arrival. Not to mention, the possibility of a hot Ioniq 6 that could take on the BMW i4 M50 and Tesla Model 3 Performance, if given the greenlight.
Future Hyundai EV plans
The Ioniq 6 will be the Ioniq sub-brand's 'halo' product until the larger Ioniq 7 electric SUV arrives in 2024. They're the next two models in Hyundai's roster of 23 new battery-electric cars that it plans to launch worldwide by 2025, with at least one other being a city-car-sized electric SUV that's set to launch in 2023.
Hyundai's first-generation electric car, the Ioniq Electric hatchback, was first introduced in 2016, but ceased production in July 2022 and won't be directly replaced. However, the somewhat newer Kona Electric SUV will continue to be available for the time being, alongside the more futuristic numbered Ioniq models.
Hyundai is also working on a number of hydrogen-powered projects, including a high-performance fuel-cell car previewed by the Vision FK prototype and the N Vision 74 concept we've also driven. Both produce over 670bhp and can cover over 370 miles before requiring a top up, and even then it takes just five minutes to fill their hydrogen fuel tanks.
"Everyone wins in the switch to EVs. We must hold our nerve on the 2030 ICE ban"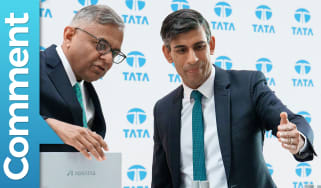 "Everyone wins in the switch to EVs. We must hold our nerve on the 2030 ICE ban"
BMW i4 facelift to topple Tesla with huge range and tech upgrades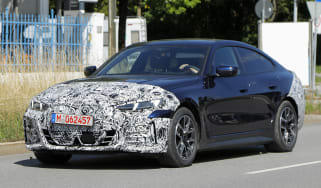 BMW i4 facelift to topple Tesla with huge range and tech upgrades
An updated version of the BMW i4 has been spotted testing, likely sporting a longer range and the latest technology
We've had a ride in the new electric MG Cyberster and it's NOT what we first thought…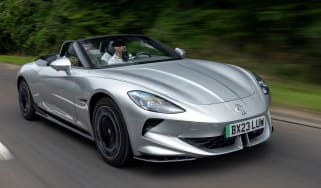 We've had a ride in the new electric MG Cyberster and it's NOT what we first thought…
The MG Cyberster is due to go on sale next year with up to 536bhp and scissor doors – and we've already had a ride in it