Chinese electric car brand NIO is coming to Europe
NIO will bring its ES8 flagship electric SUV and battery swap technology to Norway later this year with the UK market also in its sights.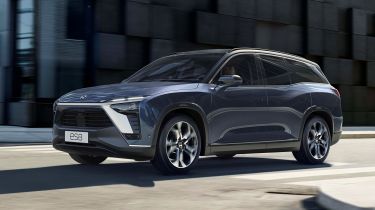 Chinese electric car maker NIO will make its entrance in the European car market this year. It plans to sell its flagship electric SUV, the ES8, and have four of its Power Swap battery swap stations operational by the end of 2021.
NIO has established itself as a serious rival to Tesla in China, with a range of electric cars including the ET7 and ES8 that compete against the Tesla Model S and Model X respectively. It was recently announced that over half of new car sales in Norway were electric, making the country an ideal entry-point to the European market for NIO.
Although Norway will be the first European country the NIO brand will enter, Hui Zhang, NIO's European Vice President, said of the company's plans to come to the UK: "The UK has always been an important country to NIO, and is referred to as a special place for our founder William Li. The brand was formally launched in London and Oxford and remains our centre for simulation and computer aided engineering.
"We would only enter [the UK market] once conditions were right, we have the after sales and customer service infrastructure. The NIO houses, valet charging, NIO app are a key element of our offering in China so we have to consider what works in the UK. 
"There are other considerations; the need for right hand drive requires additional engineering for a limited number of markets. We will continue to consider the benefits.
"Overall, we're excited about the opportunities Europe offers a brand like NIO, and we will announce further information this year."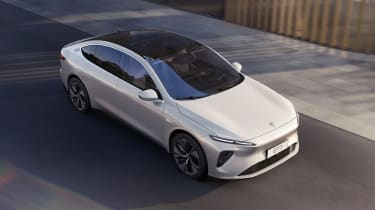 NIO model range
The ES8 will be the first NIO model to arrive in Europe, and as a premium large electric SUV it will be a rival for the Jaguar i-Pace, Mercedes EQC and Audi e-tron. The ES8 uses a 100kWh battery pack for an estimated range of 310 miles, and can do 0-62mph in 4.9 seconds thanks to an all-wheel drive, dual-motor setup that produces a combined 537bhp.
Norwegian customers will be able to place orders in July 2021, with the first deliveries to arrive in September.
The ES8 will be followed up by the ET7 saloon, which will compete against the Tesla Model S, as well as the Mercedes EQE and EQS. The ET7 produces 644bhp and is available with a whopping 150kWh battery, for a claimed 621-mile range on the NEDC cycle - the NEDC cycle has now been replaced with the WLTP cycle in Europe but the car's figures on that measure are not yet available. The ET7 is expected to arrive in Norway in 2022. There is no word at this stage on whether NIO's smaller EC6 coupe-SUV or the ES6 SUV will be available in Europe.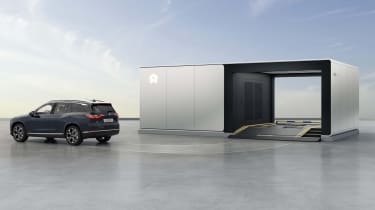 NIO battery swap technology
In support of its electric cars, NIO is also introducing Norway to its innovative Power Swap stations. Instead of plugging-in and waiting for your car to charge, these stations allow NIO owners to pull into a pod where the battery is replaced with a freshly charged unit in three minutes. The first four Power Swap stations are expected to open by the end of 2021, with more to follow in five cities around Norway. 
For those who can reach a Power Swap station, NIO has also announced plans to build its own supercharger network across Norway – again to compete with Tesla. 
NIO will complete car sales entirely through its app or website. In place of traditional dealerships, the brand will be opening what it calls a 'NIO House' in the centre of Oslo to allow fellow NIO drivers to meet. The first will open this year, with plans for four more across Norway.
Fisker PEAR: electric SUV could start from close to £25,000, says CEO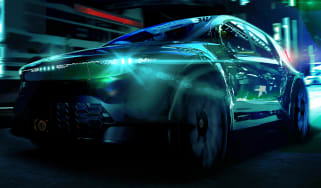 Fisker PEAR: electric SUV could start from close to £25,000, says CEO
Top 10 best seven-seater electric and hybrid cars 2022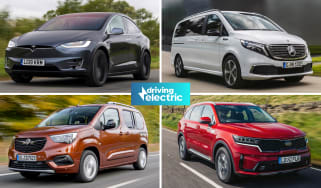 Top 10 best seven-seater electric and hybrid cars 2022
If the regular crop of electrified SUVs and family cars don't provide enough practicality for you, then take a closer look at the range of electric an…
Top 10 cheapest electric cars 2022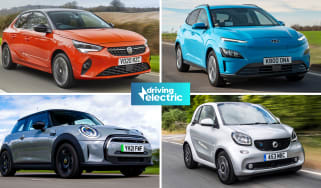 Top 10 cheapest electric cars 2022
Contrary to popular opinion, not all electric cars are expensive. Here are the cheapest ones available in the UK right now
New electric cars coming in 2022 and beyond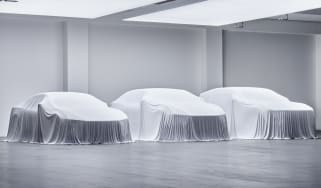 New electric cars coming in 2022 and beyond
With electric cars making up an ever-increasing proportion of sales, the industry is working flat out to launch new models – here's what's on the way …