BMW X5 hydrogen fuel-cell concept: new details revealed
A BMW with a hydrogen fuel cell could be on sale from 2025, the German brand says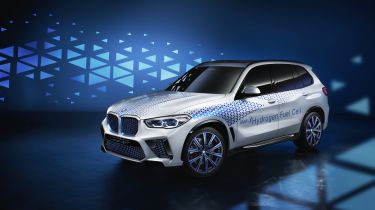 BMW has revealed further details of the powertrain for its i Hydrogen NEXT concept car, unveiled at the 2019 Frankfurt Motor Show and developed in collaboration with Toyota.
Based on a BMW X5 SUV, the hydrogen fuel-cell development model affirms BMW's view that in the future various different types of zero-emissions options will exist alongside one another to give drivers more choice.
Its fuel-cell powertrain has a total system output of 374hp and an electric converter under the cell adapts the voltage level to that of both the electric powertrain and the peak power battery, which is fed by brake energy as well as the energy from the cell. BMW says a 6kg hydrogen tank will ensure "a long range regardless of the weather conditions" and that refuelling will take three to four minutes.
On the outside, the BMW i Hydrogen NEXT concept shows that the technology can be incorporated into the brand's existing line-up with only slight modifications required. The modified X5 has undergone an i-style makeover, with a distinctive livery that shows its hydrogen capability. There's also a diffuser at the back, blanked-off tailpipes and blue alloy wheels.
BMW and Toyota partnered in 2013 to co-develop a drive system using hydrogen fuel-cell technology. And since 2015, BMW has been testing a small fleet of prototype 5 Series GTs fitted with a Toyota fuel cell. The two brands also teamed up with a number of energy and transport companies to  set up a 'Hydrogen Council' to push for the adoption and infrastructure of hydrogen fuel-cell vehicles.
BMW says it is following "a carefully considered and systematic route to emission-free mobility" that includes "the careful consideration of differing market and customer requirements as part of the company's Power of Choice strategy", indicating that it won't focus solely on either battery electric or hydrogen fuel-cell technology, instead developing several different low and zero-emissions technologies in parallel.
A limited run of fuel-cell X5s will be produced from 2022 for trials, but the company says it won't be offering fuel-cell cars to buyers until 2025 at the earliest. According to board member Klaus Frohlich, "Hydrogen as energy carrier must first be produced in sufficient quantities at a competitive price using green electricity. Hydrogen will then be used primarily in applications that cannot be directly electrified, such as long-distance heavy duty transport".
Living with a BMW X5 xDrive45e PHEV
Living with a BMW X5 xDrive45e PHEV
Best plug-in hybrid SUVs 2021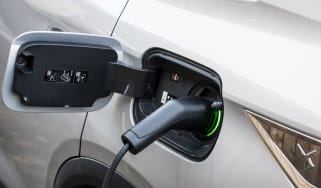 Best plug-in hybrid SUVs 2021
A good plug-in hybrid SUV should combine low running costs with excellent practicality. These are some of the best on sale right now
Best electric SUVs 2021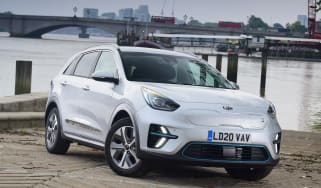 Best electric SUVs 2021
Our selection of the best electric SUVs you can buy features cars that promise to mix style, practicality and rock-bottom running costs
Where can I buy hydrogen and where is my nearest hydrogen filling station?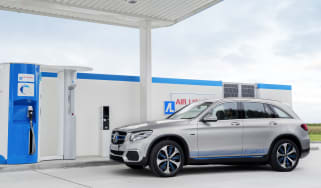 Where can I buy hydrogen and where is my nearest hydrogen filling station?
A guide to where you can find UK hydrogen fuel stations for filling up a hydrogen fuel-cell car