Three hydrogen-powered Renault Master LCVs to launch in 2022
The hydrogen fuel-cell version of the Renault Master large van will be joined by a chassis cab and 15-passenger city bus
Two new Renault Master H2-TECH prototypes have been unveiled, with the chassis cab and city bus models to go on sale in 2022 alongside the hydrogen fuel-cell panel van revealed in October 2021, as well as the existing battery-electric and diesel-powered variants of the Master LCVs.
The new H2-TECH uses the same 33kWh battery and electric motor as the Master E-TECH, which has a claimed range of just over 100 miles in van form. But, the Master City Bus H2-TECH has a range of 186 miles thanks to the the addition of a 30kW hydrogen fuel-cell and a 4.5kg hydrogen storage tank, while the Master Chassis Cab H2-TECH can cover up to 155 miles before refuelling and uses two smaller 1.5kg storage tanks.
However, the Master Van H2-TECH gets four 6kg hydrogen storage tanks and a claimed range of 310 miles (500km), which is better suited to longer journeys, rather than just urban last-mile deliveries like its pure-electric counterpart. It also shares the same body as the medium wheelbase, high-roof version of the Master, offering up to 12 cubic metres of cargo space in the rear.
The Master Chassis Cab H2-TECH on the other hand has the potential for use in numerous conversions, including a box van offering an even larger 19 cubic metres of load capacity as well as a maximum payload of 1,000kg. 
Meanwhile, the Master City Bus H2-TECH minibus that can carry up to 15 passengers and is capable of being wheelchair accessible. Prices and a specific launch date for the hydrogen-powered Renault Master models are yet to be confirmed.
The advantage of a hydrogen fuel-cell compared to a battery-electric powertrain is refuelling time: it can take up to six hours to recharge the battery in the Master E-TECH from a standard wallbox, Renault claims filling up the H2-TECH's tanks will take as little as five minutes.
In addition to the new range of Master H2-TECH LCVs, Renault has partnered with Plug Power (one of Europe's leading hydrogen infrastructure companies) to create HYVIA: a new firm dedicated to creating a hydrogen ecosystem. One of its products is a new type of hydrogen refuelling station, which will soon be available for businesses to purchase, lease or rent.
While these refuelling stations can be supplied with hydrogen, they're also capable of generating hydrogen on-site via a process called water electrolysis. This presents an ideal solution for businesses hoping to use hydrogen-powered vans, especially given there are currently only 11 hydrogen filling stations in the UK, with a further two planned at the time of writing.
This isn't the first time Renault has toyed with the idea of adapting hydrogen fuel-cell technology for commercial purposes. In 2019, the company unveiled the Master Z.E. Hydrogen and Kangoo Z.E. Hydrogen, though neither were ever sold in the UK.
The Renault Master H2-TECH is the second fuel-cell van to be unveiled in 2021, with Vauxhall announcing back in May that it's own Vivaro-e Hydrogen van would go on sale in 2023. At this time, there are only two hydrogen fuel-cell cars available in the UK: the Hyundai Nexo SUV and the second-generation Toyota Mirai saloon.
Top 10 best electric vans 2023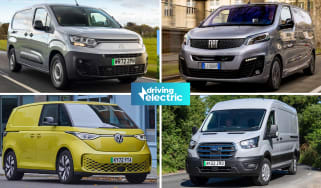 Top 10 best electric vans 2023
Polestar 2 now with 395-mile range and faster charging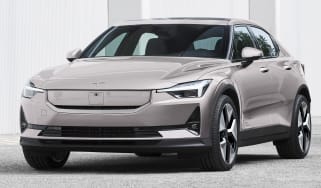 Polestar 2 now with 395-mile range and faster charging
The Tesla Model 3 rival gets major updates for the 2024 model year; order books open now, with prices starting from £44,950
New Peugeot e-3008 electric SUV to offer 435-mile range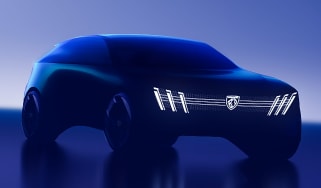 New Peugeot e-3008 electric SUV to offer 435-mile range
Peugeot's first bespoke EV will be available with all-wheel drive and is due to be revealed later this year
First look at new Ford electric SUV ahead of 2023 reveal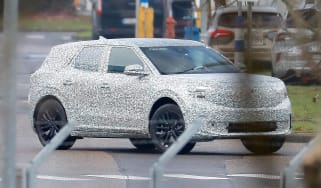 First look at new Ford electric SUV ahead of 2023 reveal
The as-yet-unnamed EV is expected to debut in March and will be built on the same platform as the Volkswagen ID.4 SUV