Land Rover Defender hydrogen fuel-cell prototype in development
A hydrogen-fuelled prototype based on the latest Defender will begin testing later this year as part of the company's plan to achieve zero tailpipe emissions by 2036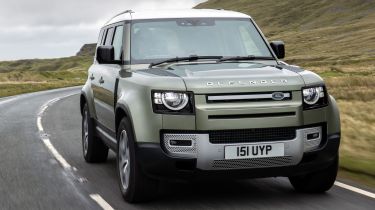 Land Rover has confirmed it's developing a hydrogen fuel-cell electric vehicle (FCEV) prototype based on the latest Defender SUV. The Defender FCEV prototype is scheduled to begin testing later this year, with the aim of assessing the car's off-road capabilities and fuel economy.
The Defender FCEV prototype is part of the Jaguar Land Rover (JLR) group's 'Project Zeus' engineering plan, which aims to develop a hydrogen fuel-cell vehicle with long range, quick refill time and strong towing and off-road capabilities, along with the ability to perform well in low temperatures.
Ralph Clague, head of hydrogen and fuel cells for JLR, said of the Defender FCEV prototype: "We know hydrogen has a role to play in the future powertrain mix across the whole transport industry, and alongside battery-electric vehicles, it offers another zero-tailpipe-emission solution…
"The work done alongside our partners in Project Zeus will help us on our journey to become a net-zero-carbon business by 2039, as we prepare for the next generation of zero-tailpipe-emissions vehicles."
The Defender FCEV prototype is also part of the company's 'Reimagine' strategy, which aims to achieve zero tailpipe emissions across its range by 2036, as well as net-zero emissions across its supply chain by 2039. The strategy also includes plans to establish Jaguar as a fully electric luxury-car brand by 2025, as well as launching six fully electric Land Rover models in the next five years.
In the meantime, it remains unclear when a hydrogen fuel-cell vehicle from Land Rover will go into production. The Hydrogen Council estimates there'll be 10 million hydrogen vehicles on the road by 2030, and 10,000 hydrogen refuelling stations worldwide.
However, in the UK, there are currently only two hydrogen FCEVs available: the second-generation Toyota Mirai and the Hyundai NEXO SUV. There are also only 11 hydrogen refuelling stations currently in operation.
The Kia EV9 is DrivingElectric Car of the Year 2024
The Kia EV9 is DrivingElectric Car of the Year 2024
MINI Cooper Electric: pricing and specs for British-built electric supermini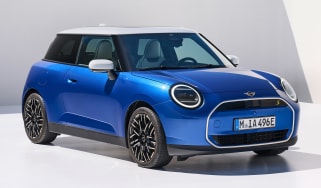 MINI Cooper Electric: pricing and specs for British-built electric supermini
MINI's latest electric hatchback introduces a revolutionary interior design, as well as larger batteries to provide a 250-mile range
DrivingElectric Awards 2024: the winners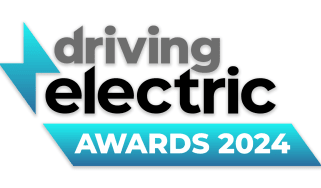 DrivingElectric Awards 2024: the winners
We celebrate the very best products in the EV world
The Kia EV9 is DrivingElectric Car of the Year 2024
The Kia EV9 is DrivingElectric Car of the Year 2024
Kia's new electric flagship wins big at DrivingElectric's annual awards ceremony