BMW iX5 Hydrogen fuel-cell SUV to make public debut at Munich show
The BMW iX5 Hydrogen prototype fuel-cell SUV will be shown to the public for the first time at September's Munich Motor Show
BMW will present the hydrogen fuel-cell version of its X5 SUV to the public for the first time at September's Munich Motor Show.
Previously known as the i Hydrogen NEXT, the car has now been given the designation iX5 Hydrogen. Visitors to the Munich show will be driven in one along a 'Blue Lane' connecting the main exhibition hall with other venues in the Bavarian city.
It started testing on European roads in June 2021 and BMW says a limited run of examples "for demonstration and testing purposes" will be produced during 2022. However, BMW has said it won't be offering fuel-cell cars for sale to the public until 2025 at the earliest.
Real-world testing of the car is helping to determine how the CO2-free drivetrain performs, as well as how the chassis and electronics work together in everyday driving conditions. BMW is also fine-tuning the software that controls the powertrain and other functions.
The iX5 Hydrogen combines a fuel cell with the fifth generation of BMW's eDrive electric powertrain technology, which can already be found in the iX3, as well as the forthcoming iX and i4. The result is a total power output of 369bhp.
According to BMW, its 6kg hydrogen tank ensures a range of "several hundred kilometres in all weather conditions" and three to four-minute refuelling times. Both attributes will be critical as BMW believes hydrogen fuel-cell vehicles present an attractive alternative to traditional battery-electric vehicles (BEV) for those who regularly use their cars for long journeys or don't have access to charging points.
BMW initially unveiled the hydrogen fuel-cell concept in 2019 at the Frankfurt Motor Show, although it has been working with Toyota to develop a drive system using hydrogen fuel-cell technology since 2013.
The two brands also teamed up with a number of energy and transport companies to set up a 'Hydrogen Council' to push for the adoption and infrastructure of hydrogen fuel-cell vehicles.
BMW and Toyota aren't the only brand dipping toes in the world of hydrogen: Land Rover has also announced  development of a hydrogen fuel-cell prototype based on the Defender. However, there are only 11 hydrogen refuelling stations currently in operation in the UK.
Top 10 best luxury electric cars 2022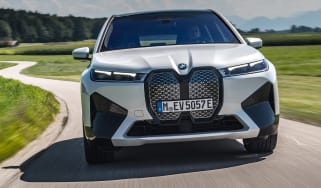 Top 10 best luxury electric cars 2022
From Audi to Tesla, here are our top picks of the most luxurious zero-emissions motoring options on the market right now
Top 9 best small electric cars 2022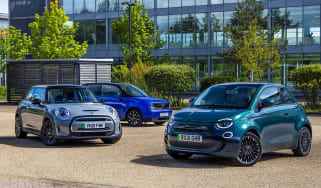 Top 9 best small electric cars 2022
Small electric cars make a lot of sense for commuting, city life and saving big on running costs. We pick out the best ones to buy in the UK right now
How much is the Benefit-in-Kind company-car tax on an electric car?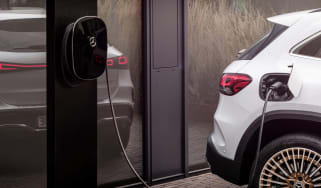 How much is the Benefit-in-Kind company-car tax on an electric car?
The company-car tax, or BiK, on electric cars is 1% during the 2021/22 financial year and will rise to just 2% in 2022/23, making a zero-emissions veh…