BMW 320e 2021: new entry-level plug-in hybrid 3 Series announced
Plug-in hybrid BMW 320e announced for Europe; saloon, Touring estate and four-wheel drive options offered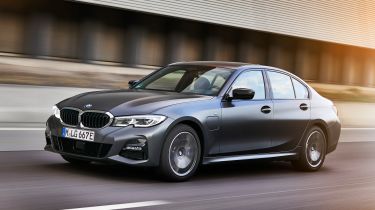 BMW has announced a new entry-level plug-in hybrid drivetrain for its popular 3 Series compact executive saloon. The new engine will sit below the current 330e in the range, offering a lower-priced alternative. The 320e is set to arrive on sale in Europe in March 2021, but there are no plans to bring it to the UK.
Much like the more powerful 330e, the 320e uses a 2.0-litre petrol engine in conjunction with an electric motor and battery. Combined output is 201bhp, versus 288bhp in the 330e.
Power is fed through an eight-speed automatic gearbox to the rear wheels, or to all four wheels in the xDrive version of the Touring estate. The 0-62mph sprint takes 7.6 seconds in the saloon, 7.9 seconds in the Touring estate and 8.2 seconds if you go for the xDrive.
The car's 12kWh battery is the same as the 330e's, with a claimed pure-electric driving range of around 29-35 miles in the saloon and 29-33 miles in the Touring. Regenerative braking features as per the 330e; drivers will have control over the powertrain with driving modes much like the current car's. 
BMW quotes CO2 emissions of 29-41g/km for the saloon, 32-44g/km for the Touring estate and 35-49g/km for the four-wheel-drive xDrive Touring. The current 330e saloon sits at around 31-32g/km by comparison. Charging is supported up to a maximum of 3.7kW, with BMW claiming a full charge in around three-and-a-half hours from a wallbox.
Elsewhere, standard equipment will include BMW Live Cockpit Plus with Connected Package Professional – a suite of online and digital services, including a 'BMW Points' system that offers the driver an incentive to use electric power in designated inner-city areas across Europe. For every kilometre covered under electric power, one point is given, increasing to two points within predetermined BMW eDrive Zones. These points are redeemable against public charging payments. 
The new 320e models join the already extensive BMW plug-in hybrid range, which includes the X1 and X2 compact SUVs, as well as the larger X3 and X5 SUVs, the 530e and 745e luxury saloons and the 225xe family car.
Electric BMW 3 Series pictures leaked online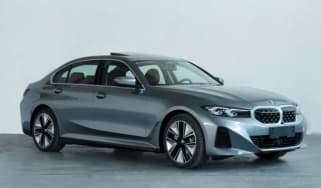 Electric BMW 3 Series pictures leaked online
Top 10 best seven-seater electric and hybrid cars 2021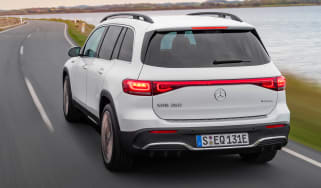 Top 10 best seven-seater electric and hybrid cars 2021
If the regular crop of electrified SUVs and family cars don't provide enough practicality for you, then take a closer look at the range of electric an…
Top 6 best hybrid hatchbacks 2021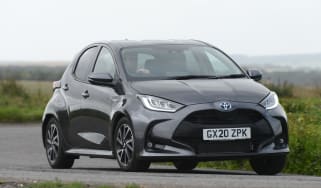 Top 6 best hybrid hatchbacks 2021
A hybrid hatchback is just as practical as a normal hatchback, but with even lower running costs. These are the best on sale in 2021
Complete guide to the BP Pulse (formerly Polar Plus) charging network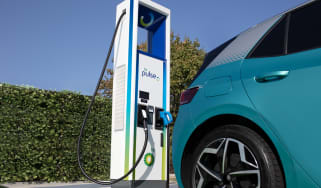 Complete guide to the BP Pulse (formerly Polar Plus) charging network
This is how to charge your electric or plug-in hybrid car on the BP Pulse public charging network (which was formerly known as the Polar Plus network)