BMW 3 Series plug-in hybrid saloon and estate updated for 2022
BMW's hugely popular saloon and estate now feature dual-screen infotainment from the iX and refreshed styling; prices for the 330e start from £42,610
BMW has given its best-selling model the 3 Series a facelift for 2022, with 330e plug-in hybrid versions of both the regular saloon and Touring estate still part of the range. While the car's styling has received tweaks – namely redesigned 'kidney' grilles, a new front bumper and slimmer headlights – the biggest changes are found inside. 
All versions of the new 3 Series feature the same dual-screen infotainment setup as the flagship iX SUV and i4 electric saloon, with both the 12.3-inch digital driver's display and 14.9-inch central touchscreen housed in a single, curved panel. 
The refreshed 3 Series also gets the latest, eighth-generation version of BMW's iDrive infotainment system, as well as Apple CarPlay and Android Auto smartphone connectivity. You still get the brand's rotary controller and a selection of other shortcut buttons on the centre console, however, the physical climate controls have been removed. Instead, those up front need to use the central touchscreen to adjust the temperature.
Self-parking is now standard across the range, too; the car can complete bay and parallel parking manoeuvres with no input from the driver after a spot is selected. A reversing camera and parking sensors are standard as well, with panoramic and 3D-view systems available as options. 330e drivers can also use the My BMW app to schedule and monitor charging sessions.
What hasn't changed is the plug-in hybrid powertrain found in the 330e. There's a choice of rear-wheel drive or 'xDrive' four-wheel drive, but both versions continue to use a 2.0-litre turbocharged petrol engine paired with an electric motor and battery. 
Power stands at 292bhp and 420Nm of torque, which is enough for 0-62mph times of just under six seconds across the 330e line-up. BMW claims the rear-drive 330e can return up to 217mpg fuel economy, while emitting 30g/km of CO2, while xDrive cars are capable of up to 188mpg and CO2 emissions figures as low as 33g/km.
Because the 330e's battery hasn't increased in size, we expect the refreshed model to offer the same 30-40 miles of pure-electric driving. In comparison, the latest Mercedes C-Class plug-in hybrid can cover over 60 miles without using a drop of petrol, and return in excess of 400mpg as a result.
The fully electric version of this generation 3 Series that recently went on sale in China is unlikely to show up in UK or European showrooms. However, the next-generation 3 Series arriving in 2025 is set to use the German brand's new 'Neue Klasse' platform for EVs and take a more decisive step towards full electrification.  
That electric 3 Series isn't the only new zero-emissions model on its way from BMW. This year alone, the brand has already debuted the i7 luxury zero-emissions limousine to rival the Mercedes EQS, with electric versions of the next-generation X1 and 5 Series expected to be unveiled in 2022 as well.
2022 Audi Q3 TFSI e plug-in hybrid SUV: specs, prices and details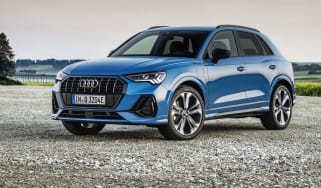 2022 Audi Q3 TFSI e plug-in hybrid SUV: specs, prices and details
New Abarth 500e electric hot hatch revealed in full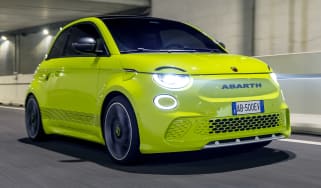 New Abarth 500e electric hot hatch revealed in full
The hot version of Fiat's electric city car does 0-62mph in seven seconds, and will be offered as a hatchback and convertible
Will an electric car work in the winter?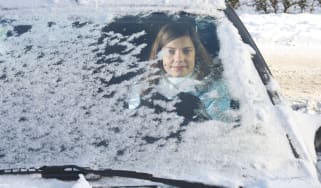 Will an electric car work in the winter?
Worried about a cold snap immobilising your electric car? Here, we explain how cold weather affects electric vehicles
Tethered or untethered home charger?
Tethered or untethered home charger?
All the pros and cons of home wallbox chargers with either tethered or untethered cables