New Alpine GT X-Over: sporty electric SUV to enter production by 2025
French performance brand is working on a 'dream garage' line-up of EVs, including an SUV, a sports car co-developed with Lotus and a Renault 5-based hot hatch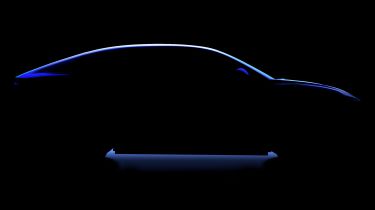 Alpine, the performance-car offshoot of Renault, has announced its sporty electric SUV will be called the GT X-Over, with the future Ford Mustang Mach-E rival set to be produced from 2025 at the brand's factory in Dieppe, France. It's one of a trio of zero-emissions models in the works from Alpine.
The GT X-Over will use the same 'CMF-EV' mechanical underpinnings as the Nissan Ariya and Renault Megane E-TECH family SUVs. The Alpine is expected to use a triple-motor setup, pairing the front motor of the Ariya with a pair on the rear axle to ensure high performance and four-wheel drive. A power output in the 400-500bhp range has been suggested, while range could be between 250 and 350 miles.
Beyond a very shadowy outline teaser released by Alpine (above), there are no clues yet as to what the GT X-Over will look like. A test mule wearing modified Dacia Duster bodywork (pictured below) has been spotted driving on Swedish proving grounds, alongside an Alpine A110 and Nissan Ariya.
Some technical details of the car have emerged, however. "We'll keep the 215bhp motor in the front," Alpine engineering vice-president Gilles le Borgne said in 2021, "but in the rear we'll have a big surprise. We want to do torque-vectoring, have really amazing handling and performance – as you can imagine, for an Alpine. We are working on that."
According to Alpine, the new GT X-Over "will combine the brand's competitive know-how and the group's experience in electric vehicles, with all the excellence in sports vehicles that defines the Alpine brand." While the proof will be in the pudding, it suggests potential rivals for the sports SUV will include the Kia EV6, the Volkswagen ID.5 GTX and the Lotus Type 132, which will break cover later this year.
However, the GT X-Over won't be the first zero-emissions model from Alpine. That honour is expected to go to a faster, hot-hatchback version of the reborn Renault 5 electric car – itself set to arrive in 2024.
The standard Renault 5 will get a 134bhp electric motor, but Alpine's version will make 215bhp by using the motor from the larger Megane E-TECH. This is likely to result in a 0-62mph acceleration time of around six seconds. A 52kWh battery and circa-200-mile range are also likely.
The final model announced so far in Alpine's 'dream garage' line-up of EVs is the forthcoming successor to the A110 two-seater sports car, which is being co-developed with Lotus and will use the same platform as the British brand's own electric sports car, codenamed Type 135, that's set to arrive in 2026.
Both cars will use a new 'E-Sports' platform and 'Lightweight Electric Vehicle Architecture' (LEVA) already unveiled by Lotus. The LEVA electrified rear subframe can be configured for use in a variety of cars, according to Lotus, from a small two-seat sports car to a '2+2' with rear seats. It can also accommodate battery sizes from 66.4 to 99.6kWh, and house one or two electric motors, producing as much as 872bhp.
Top 10 best plug-in hybrid SUVs 2022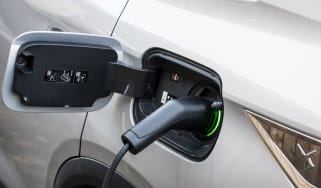 Top 10 best plug-in hybrid SUVs 2022
The finest plug-in hybrid SUVs offer low running costs, enough electric range for daily use and excellent practicality. These are the best plug-in hyb…
Top 10 best hybrid cars 2022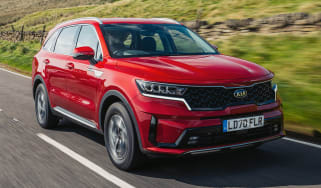 Top 10 best hybrid cars 2022
The best hybrid cars on sale in the UK right now will help reduce your fuel bills without needing to be plugged in. These are our favourites...
Best electric-car deals UK 2022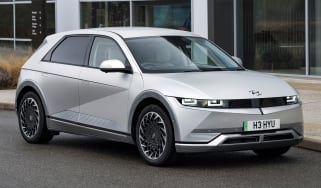 Best electric-car deals UK 2022
Looking to buy a new electric car using Personal Contract Purchase (PCP) finance? Here are the deals on offer from electric-car manufacturers right no…