Alpine to develop electric Renault 5-based hot hatchback, plus SUV and sports car
Renault performance brand confirms plans for a 'dream garage' line-up, including a sports car co-developed with Lotus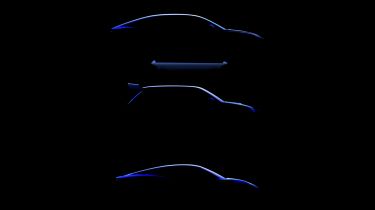 Alpine, the performance-car offshoot of Renault, has confirmed it will develop a faster hot-hatchback version of the reborn Renault 5 electric car – itself only recently confirmed for production – as one of its trio of planned zero-emissions models.
The standard 5 will be getting a 134bhp electric motor, but Alpine's version will make 215bhp by using the motor from the larger electric Renault Megane. This is likely to result in a 0-62mph acceleration time of around six seconds. A 52kWh battery and circa-200-mile range are also likely.
In January 2021, Alpine announced an agreement with Lotus to develop a "next-generation sports car", at the same time as parent company Renault confirmed that the Renault Sport and Renault Sport Racing brands would come together under the Alpine name.
Along with the Lotus project and the Renault 5 derivative, Alpine will also launch a sporty electric SUV, primed to take on the Volkswagen ID.4 GTX in the practical electric performance-car stakes. This will use the same 'CMF-EV' mechanical underpinnings as the upcoming Nissan Ariya family SUV, incorporating a dual electric-motor setup.
"We will keep the 215bhp motor in the front," Alpine engineering vice-president Gilles le Borgne said, "but in the rear we will have a big surprise. We want to do torque vectoring, have really amazing handling and performance – as you can imagine, for an Alpine. We are working on that."
Elsewhere, Renault's motor-racing efforts have also all come under the Alpine umbrella, covering the Formula 1 team and its World Endurance Championship (WEC) Hypercar-class effort.
Top 10 best seven-seater electric and hybrid cars 2021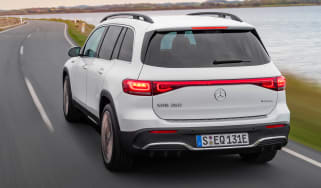 Top 10 best seven-seater electric and hybrid cars 2021
If the regular crop of electrified SUVs and family cars don't provide enough practicality for you, then take a closer look at the range of electric an…
Top 10 best luxury electric cars 2021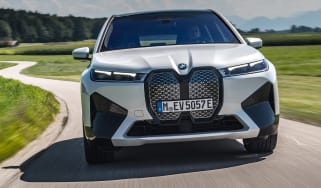 Top 10 best luxury electric cars 2021
From Audi to Tesla, here are our top picks of the most luxurious zero-emissions motoring options on the market right now
2021 Volvo XC40 Recharge electric SUV: single-motor version on sale now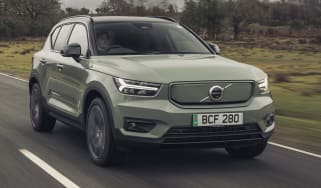 2021 Volvo XC40 Recharge electric SUV: single-motor version on sale now
Volvo has introduced a new single-motor version of its electric SUV, available in two trim levels and with prices starting from £48,300