Are electric cars slow? Are electric cars boring?
Think electric cars are slow and boring? Wrong: instant torque from electric motors makes them very fast indeed...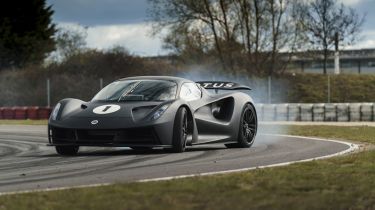 Mention the term 'electric car' to some people and you might get the phrase 'milk float' in reply. There are those who still think zero-emissions vehicles can only be slow, undramatic and limited to a very short range. That hasn't been the case for quite a few years, though. Silent or near-silent they may be, but the latest breed of 2020s EVs is anything but dull.
Electric cars are now counted among the fastest production (and prototype) vehicles of any kind, while even more modest, family-orientated models tend to be livelier than their petrol or diesel-fuelled equivalents, all thanks to the instant torque characteristic of electric motors. Going from zero to 30mph – as so many of us do every day driving locally – there's little that can touch modern electric cars' acceleration.
Big hitters from zero to 60mph include the Tesla Model S Plaid (2.1 seconds), the Porsche Taycan Turbo S (2.8 seconds), the Audi RS e-tron GT (3.3 seconds), the Kia EV6 GT (3.5 seconds) the Ford Mustang Mach-E GT (3.7 seconds), the BMW i4 M50 (3.9 seconds) and the Polestar 2 Long Range Twin (4.4 seconds).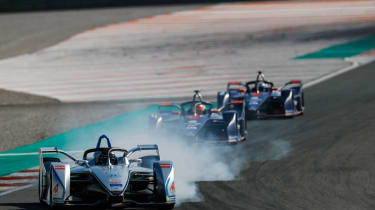 Electric racing series
Electric cars also have their own racing series. The most famous is the Formula E championship; a single-seater series that attracts big car manufacturers, ex-Formula 1 drivers and rising stars, serving as a testing ground for many brands' roadgoing electric-car technology
There are other categories to keep an eye on, including the Extreme E electric off-road racing series and the FIA electric touring car championship. We've been for a passenger ride in one of the latter's cars – the Cupra e-Racer – and we can testify that it's unbelievably fast.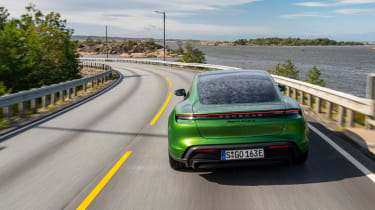 Driving fun
If you're looking for proof that the fun, involving driving dynamics of a petrol and diesel cars can be replicated in an electric vehicle, look no further than the Jaguar I-Pace: it's little wonder it was crowned World Car of the Year for 2019. And it's not just expensive, premium cars that will major on enjoyment either: the Honda e is designed to be light and nimble, making it a joy to throw around tight corners. Even the BMW i3 – one of the older electric cars on the market – still fits the small-and-agile profile.
First contact: facelifted Kia EV6 will look even more like a UFO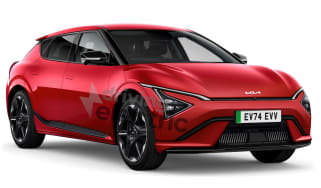 First contact: facelifted Kia EV6 will look even more like a UFO
Kia is readying an update for the EV6 crossover, which is set to include a new face and tech from the larger EV9
New Fisker Ocean Sport washes up in the UK: £36k for a 288-mile range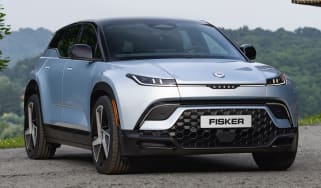 New Fisker Ocean Sport washes up in the UK: £36k for a 288-mile range
American EV startup Fisker has just launched its entry-level Ocean SUV in the UK, with a range of up to 288 miles
Electric Renault Twingo revealed as £17k rival to Citroen e-C3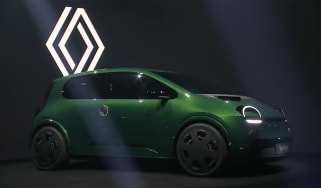 Electric Renault Twingo revealed as £17k rival to Citroen e-C3
Renault has unveiled its smallest EV yet; a sub £20k city car with a claimed high level of efficiency