Jaguar I-Pace crowned World Car of the Year 2019
Electric Jaguar I-Pace wins 2019 World Car of the Year award at New York Motor Show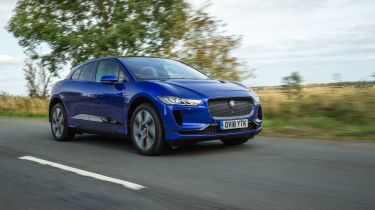 The Jaguar I-Pace has won the prestigious 2019 World Car of the Year award, after emerging top of a vote conducted by an 86-strong team of journalists from across the globe.
The I-Pace prevailed ahead of two other finalists, with another electric car - the Audi e-tron - finishing as one of two runners-up.
The judges commended the I-Pace for its styling and its performance, returning 292 miles of zero-emissions range and a 0-62mph time of 4.5 seconds.
"It is an honour that the Jaguar I-Pace has received such an accolade from the prestigious World Car jurors," said Jaguar Land Rover CEO Prof Ralf Speth. "We started with an ideal, to move towards our Destination Zero vision; zero emissions, zero accidents and zero congestion.
"I-Pace is our first step to achieving this, and it was conceived when EVs were little more than a niche choice."
The I-Pace also won the Green Car and Car Design categories, receiving all three at a ceremony at the New York Motor Show.
The World Car Awards takes place annually, having been established in 2004. The judging panel consists of motoring journalists from around the world, who test drive each eligible car before voting on the initial shortlists.
A second ballot in February whittled down the contenders, with the top three in each category named at the Geneva Motor Show in March.
The World Green Car award was first conceived in 2016. The inaugural winner was the hydrogen fuel-cell Toyota Mirai, followed by the Toyota Prius hybrid in 2017 and the electric Nissan Leaf in 2018.
Top 7 best hybrid and electric sports cars 2021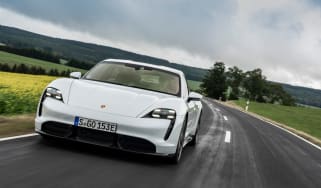 Top 7 best hybrid and electric sports cars 2021
Bringing thrills and performance with their powerful electric motors, these are the best electric and hybrid performance cars to buy in the UK in 2021
Are electric cars expensive to insure?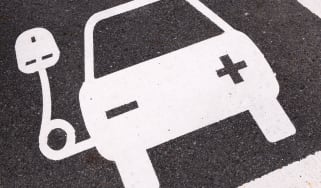 Are electric cars expensive to insure?
Everything you need to know about insuring an electric car, including how expensive it is and why
Volvo baby electric SUV to lead new charge of electric models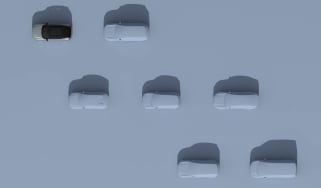 Volvo baby electric SUV to lead new charge of electric models
Volvo is adding a smaller electric SUV to its range as part of wider plans to go purely electric by 2030; it's likely to be built in China, but will n…