Volvo Concept Recharge electric SUV provides first look at brand's future
Volvo has previously revealed that the first model to use its new electric-car platform will be an SUV, and that it's working to achieve a 621-mile range for future cars
Volvo has given a first glimpse at its next generation of pure-electric cars with this: the Volvo Concept Recharge. It showcases the brand's use of sustainable materials and features an all-new mechanical platform that will underpin a wide range of future Volvo electric cars, as the Swedish brand transitions to being a fully zero-emissions manufacturer over the next decade.
The Concept Recharge demonstrates the advantages of using a dedicated platform for electric cars – unlike the XC40 and C40, which use a chassis that also underpins combustion-engined models. With no need to allow space for an engine, Volvo has extended the wheelbase of the Concept Recharge to maximise interior space, while the lack of a transmission tunnel ensures a totally flat floor.
This new electric SUV concept also introduces a new Volvo design language, while continuing the broad theme of 'less but better' that the brand has been employing in recent years. The Concept Recharge still features the familiar 'Thor's Hammer' headlight design and vertical tail-lights from the XC40, XC60 and XC90 SUVs, however the traditional grille found on those models has been replaced by a more aerodynamic shield-like structure.
"Our Concept Recharge represents a manifesto for the all-electric future of Volvo Cars, as well as a new type of vehicle," said Robin Page, Volvo's head of design, when the electric SUV was first unveiled in June 2021. "It displays new and modern proportions that go hand-in-hand with increased versatility and shows what technology can enable in terms of design."
Inside, the Concept Recharge also features a new 15-inch infotainment screen and a variety of sustainable materials, including responsibly sourced Swedish wool and recycled fibres. Overall, the interior is more spacious than Volvo's previous electric models, and has been designed to create "a truly Scandinavian living-room feeling," according to Page.
A laser sensor has also been built into the Concept Recharge; this is part of Volvo's plans to develop safe autonomous-driving technology for future models. The sensor has been installed on the roof of the car in order to collect the most data from the environment surrounding the vehicle.
We don't know exactly when a production version of the Concept Recharge – or something based on its architecture – will go on sale, but a slew of pure-electric models is on the way from Volvo over the next decade, and its likely the technology will also be used by spinoff premium brand Polestar.
The Concept Recharge was initially unveiled during Volvo's 'Tech Moment' press conference earlier this year, where the brand announced that its forthcoming second generation of electric cars will include a successor to the current XC90 flagship. Beyond that, Volvo says its third generation of electric cars will have their battery pack integrated into the floor for improved efficiency and vehicle stiffness. 
Aside from new models, Volvo confirmed it's working with Swedish battery company Northvolt to develop lithium-ion battery packs that are 50% more energy-dense than those used in electric cars, promising to offer double the range from the same size battery.
Partnership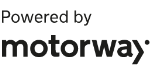 Need to sell your car?
Find your best offer from over 5,000+ dealers. It's that easy.
Using this technology, Volvo is targeting ranges of up to 621 miles from its production electric cars before 2030. Volvo also estimates that charging times will be cut in half by 2025 thanks to improvements in battery technology, electric cars' software and charging technology.
During the Tech Moment conference, Volvo also reaffirmed its partnership with Google, which it'll work with to develop a new generation of infotainment system. However, Volvo is also developing software in-house for use in its future electric cars, which the company says will result in faster development speeds and regular over-the-air updates.
Nissan Ariya Nismo ready to give Tesla Model Y Performance a new rival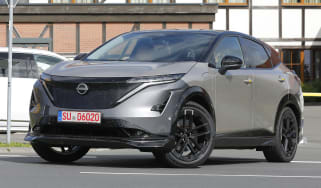 Nissan Ariya Nismo ready to give Tesla Model Y Performance a new rival
"Everyone wins in the switch to EVs. We must hold our nerve on the 2030 ICE ban"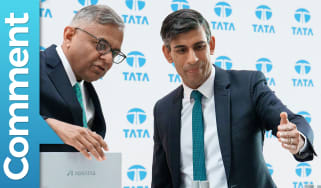 "Everyone wins in the switch to EVs. We must hold our nerve on the 2030 ICE ban"
Government petrol and diesel ban U-turn risks more car market chaos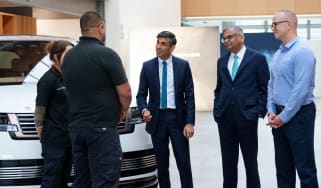 Government petrol and diesel ban U-turn risks more car market chaos
New electric cars coming in 2023 and beyond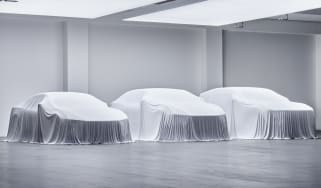 New electric cars coming in 2023 and beyond
With electric cars making up an ever-increasing proportion of sales, the industry is working flat out to launch new models – here's what's on the way …
New Toyota battery tech to deliver 500-mile EVs by 2026; 750-mile ranges to come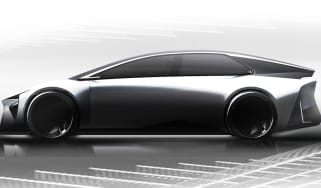 New Toyota battery tech to deliver 500-mile EVs by 2026; 750-mile ranges to come
Toyota has revealed details on its latest battery technology, set to underpin its next generation of EVs
New Fiat 600e SUV prices announced: £3,000 cheaper than a Jeep Avenger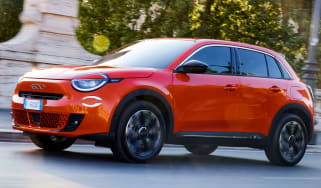 New Fiat 600e SUV prices announced: £3,000 cheaper than a Jeep Avenger
The larger sibling to the Fiat 500e gets a stylish SUV-like design and a 249-mile range