New 2021 Vauxhall Grandland SUV: pictures, specs and on-sale date
The mid-size SUV now features the 'Vizor' front grille and Pure Panel digital cockpit from the Mokka; it arrives in showrooms later this year
The Vauxhall Grandland has dropped the 'X' from its name and received a substantial facelift. Its exterior and interior are now more in line with the latest-generation Vauxhall Mokka, while a plug-in hybrid powertrain is still available alongside the conventional petrol and diesel options.
Figures for the new plug-in hybrid Grandland haven't been announced yet, but we expect this latest model will be capable of over 30 miles of electric driving, close to 200mpg fuel economy and less than 40g/km of CO2 emissions – much like the current plug-in hybrid Grandland X.
We do know that, on the outside, the new Grandland features Vauxhall's 'Vizor' front grille, first seen on the latest Mokka and soon to appear on an all-new fifth-generation Vauxhall Astra, too. There are also apative IntelliLux LED headlights, comprising 168 LED elements, which were first seen on the latest Vauxhall Insignia saloon.
The new Grandland also gets a night vision system that can alert you to pedestrians or animals hidden in the darkness up to 100 metres ahead. On top of that is a new 'highway integration assist' system, which keeps the Gandland in the middle of its lane and maintains a safe distance from the vehicle in front.
That system also incorporates adaptive cruise control, which is capable of 'stop & go' functionality. This means, after setting your car's distance from the vehicle ahead, the system will bring the new Grandland to a halt if traffic slows to a stop, and then set off automatically when the car in front moves again. 
Inside, the new Grandland features the 'Pure Panel' cockpit design already seen in the Mokka SUV. This includes a digital driver's display and an up-to-10-inch infotainment touchscreen, orientated towards the driver to reduce the need to take your eyes off the road. The new Grandland also comes with wireless phone charging, plus Apple CarPlay and Android Auto smartphone connectivity.
The new Grandland will arrive in UK showrooms later in 2021, with first customer deliveries expected to begin in the autumn. Exact specifications and prices will be announced closer to the on-sale date. The new plug-in hybrid Grandland is the latest electrified model from Vauxhall, which plans to offer a fully electrified range by 2024.
2021 Lexus UX 300e electric SUV: prices, details, specs and pictures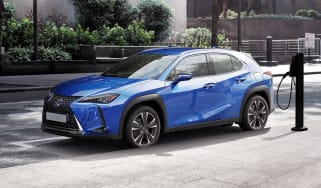 2021 Lexus UX 300e electric SUV: prices, details, specs and pictures
Complete guide to the BP Pulse (formerly Polar Plus) charging network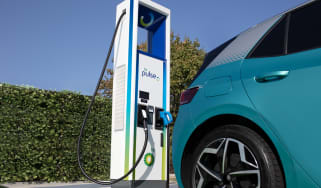 Complete guide to the BP Pulse (formerly Polar Plus) charging network
This is how to charge your electric or plug-in hybrid car on the BP Pulse public charging network (formerly known as Polar Plus)
Complete guide to BP Pulse (formerly Chargemaster) home chargers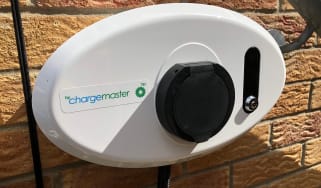 Complete guide to BP Pulse (formerly Chargemaster) home chargers
Everything you need to know about BP Pulse (formerly known as BP Chargemaster) home wallbox chargers for electric and plug-in hybrid cars
Electric car loans and grants in Scotland: a complete guide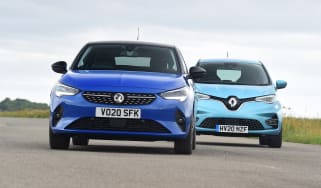 Electric car loans and grants in Scotland: a complete guide
If you live in Scotland and are looking to buy an electric car, there are a number of government schemes to help out