Tesla Model S review: performance, motor & drive
The Tesla Model S is exceedingly quick and performs well as a refined motorway cruiser; semi-autonomous features reduce the strain further
| | | | | |
| --- | --- | --- | --- | --- |
| Model | 0-60mph | Top speed | Driven wheels | Power |
| Long Range | 3.1s | 155mph | Four | 661bhp |
| Plaid | 1.99s | 200mph | Four | 1,006bhp |
As the standard Tesla Model S is powered by dual electric motors, it launches from a standing start like little else on the road – and because it has no gearbox, it's incredibly smooth to drive. Running on adaptive air-suspension, the ride is for the most part very comfortable, although this is influenced by tyre choice. It certainly never feels as plush as a BMW i7 in this respect.
Above the Long Range car is the Tesla Model S Plaid, which has not two but three electric motors – one at the front and two at the rear, producing a combined 1,006bhp. This version is so fast you'll need to make sure your lunch is well digested before taking on a standing start. Even in 'Chill' mode this car feels quicker than most.
Another characteristic of the Model S is its regenerative braking, which recycles energy back into the battery that would otherwise be wasted when slowing down. When driving, this means that Model S slows down very quickly when you take your foot off the accelerator. Those who enjoy the sensation of a one-pedal driving style will be well served by the Tesla Model S.
Tesla Model S electric motor, 0-62mph and acceleration
The latest Tesla Model S Long Range hits 60mph from rest in 3.1 seconds, while the top speed is 155mph. The Plaid gets power boosted to over 1,000bhp for a 0-60mph figure of just under two seconds and a top speed – Tesla claims – of 200mph. All that in a family saloon car that's big enough to carry five people and their luggage. We tried the car in 'Drag Strip Mode' and suffice it to say – we've experienced little quite like it.
All that power, added to grippy Michelin tyres and plenty of electronic trickery makes it one of the fastest cars ever produced; the quickest variants of the Porsche Taycan and Audi e-tron GT can do 0-62mph in 2.8 and 3.3 seconds respectively.
Handling
The Model S' battery pack is located in the floor of the car, so the centre of gravity is very low. This means it grips the road well and the body barely leans when cornering. However, the sheer bulk of the Model S (all models weigh over two tonnes) makes it less than thrilling on a twisty road, and while the steering feels weighty, it won't give you any feedback. We also found the seats lacked side support, so you still feel as if you're being thrown about quite a bit.
If you want a more engaging and enjoyable car to drive, the much sportier Porsche Taycan will suit you better – not least thanks to its body-hugging seats. At cruising speed, though, the Model S is arguably more relaxing and less frenetic. You'll hear the whirr of the electric motor, plus noise from the tyres and some wind roar, but it's still a calmer environment than in a typical petrol or diesel car.
One big issue is that since May 2023 – and for a long while before the official announcement, actually – Tesla has stopped producing right-hand-drive versions of the Model S and Model X. This will undoubtedly limit their mainstream appeal – along with that near-six-figure list price, admittedly – though in reality we wonder if that scepticism is misplaced. 
Partnership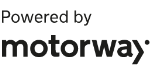 Need to sell your car?
Find your best offer from over 5,000+ dealers. It's that easy.
Our UK drive proved that while the Model S isn't as intuitive to drive as a Taycan, the plethora of radars, cameras and safety systems means the Tesla isn't nearly as daunting to drive as you might expect. We suggest taking one for an extended test – you may find driving on the left easier than you first thought. There's no avoiding the faff of entering car parks or toll booths, mind.