Tesla Model S review: interior, dashboard & infotainment
The Tesla Model S feels spacious and elegant inside, although the fit and finish leaves a little to be desired
The interior of the Tesla Model S feels clean and uncluttered; this is largely down to the fact that almost all the car's functions are controlled by a huge central touchscreen. In fact, the only buttons provided open the glovebox and operate the hazard warning lights, and the absence of items on the dashboard makes the Model S a relaxing place to sit.
The Model S features power-adjustable leather heated seats throughout, and there's room for five passengers. It's quiet on the road, with the whirr of the electric motor only faintly audible over the road and wind noise. It also features 'smart' air suspension, which automatically adjusts depending on your speed, and can be programmed to raise itself for your driveway when it detects that you've arrived home using its GPS.
Our biggest issue is that Tesla no longer makes right-hand drive versions of the Model S or Model X – so you'll need to be prepared to sit on the so-called wrong side of the car if you're running one in the UK.
Tesla Model S dashboard
The interior centres on a whopping 17-inch colour touchscreen on the dashboard that was portrait-oriented until the Model S was facelifted in 2021, with new models getting a landscape display.
What hasn't changed is the screen's responsibility for controlling virtually all of the features on the Model S: everything from the sunroof to the headlights is operates using this screen. In any car, using a touchscreen can be difficult on the move, as you have to take your eyes away from the road to see what you're pressing. While this is no different in the Model S, Tesla uses large icons to make things as easy and intuitive as possible.
The rest of the dashboard is finished in a mixture of zinc and wood, but while the interior is of a reasonable standard, quality falls short of what you'd expect from a premium car.
Equipment, options and accessories
UK buyers interested in the Model S (or Model X) will have to make one compromise straight off the bat: Tesla has said it won't be building right-hand drive versions for the foreseeable future – meaning the maker's flagship is left-hand drive only, at least for the time being. Those with existing orders can continue with delivery as planned – albeit in left-hand drive – or get £2,000 off a Model 3 or Model Y. Tesla will refund in full if you're not taken by either of those options.
Standard kit previously included 'smart' air suspension, a powered tailgate, keyless entry and ambient lighting to name but a few items. Tesla also provides a year of 'Premium Connectivity' to satellite maps and live traffic updates, while over-the-air updates arrive via wi-fi and cellular connectivity. Upgrading to the Tesla Model S Plaid adds plenty of new components under the metal, like its tri-motor setup, but aside from a carbon fibre spoiler it looks exactly the same as the regular Model S Long Range.
Like with all Teslas, the list of optional extras is relatively limited - especially compared to the endless options list Porsche gives you for the Taycan. The Model S is available in just five colours: pearl white, solid black, midnight silver, deep blue and red. Buyers also get a choice of 19 and 21-inch alloy wheels, and black, white and cream upholstery. Plus, you can choose whether you have a regular steering wheel or Tesla's controversial steering yoke as a no cost option.
Partnership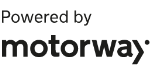 Need to sell your car?
Find your best offer from over 5,000+ dealers. It's that easy.
'Autopilot' – which can steer, accelerate and brake the Model S unaided within its lane – affords a degree of hands-free driving, although it's important to remember it's a driver aid as opposed to a driver replacement. With Autopilot, the Model S will match the speed of the vehicle in front, keep itself within a lane, change lanes at the flick of an indicator stalk (detecting when it's safe to move) and even self-park when near a space. It can also be summoned to and from your garage.
Tesla also offers what it calls 'Full Self-Driving Capability', which doubles the number of exterior cameras and allows you to simply enter a destination before sitting back and letting the car take you there. A word of caution, though: Tesla is rolling out this feature depending on local laws, so it's worth checking with your dealer first to see if you'll actually be able to use it, before agreeing to pay the extra cash. It's typically an expensive feature; you'll be charged £6,800 for it on the smaller Tesla Model 3.
Infotainment, apps & sat nav
We've yet to test out the latest Tesla Model S with its new infotainment system, but we're not too worried from our previous experiences with Tesla's on-board tech. The Model S uses Google Maps for sat nav, so it should be familiar and easy to use. Instructions can be followed on the touchscreen, or on the second digital screen within the instrument cluster. Bluetooth connectivity is available, allowing for smartphone voice control. Apps can be downloaded straight to the car, too, allowing you to access services such as Spotify on the go.